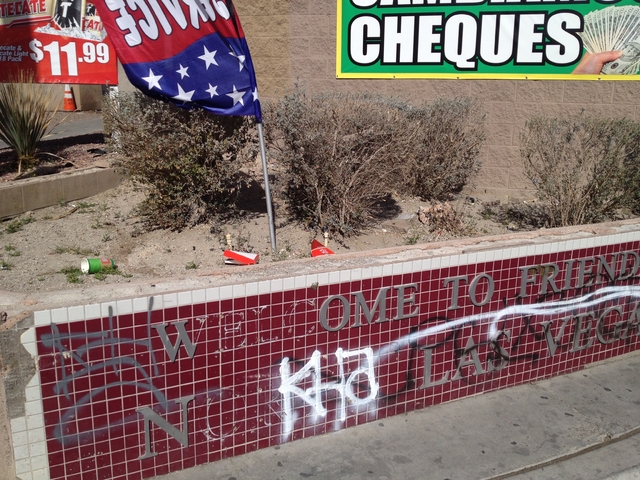 Two Clark County schools were placed on lockdown for about two hours Friday morning because of a shooting investigation in a nearby residential neighborhood, Las Vegas police said.
The situation concluded about noon, but police were not able to locate the shooter.
Police received multiple calls about 9:30 a.m. of shots being fired inside a home in the 5100 block of Lenora Drive, near Hacienda Avenue and Nellis Boulevard.
Shortly after, police said they received another call from a person, near Tropicana Avenue and Nellis, who reported being shot at in a vehicle. The person had gotten into some kind of altercation with someone inside the residence who shot at the vehicle multiple times, police said.
The car was struck by the bullets, but no one was injured, police said.
Cortney Middle School, 5301 Hacienda, and Harmon Elementary School, 5351 Hillsboro Lane, were placed on lockdown, and nearby residents were evacuated.
It was not immediately known how many people were inside the car or residence, nor their relationship.
Contact reporter Cassandra Taloma at ctaloma@reviewjournal.com or 702-383-0381. Find her on Twitter: @CassandraTaloma.