Man agrees to life without parole in slaying of Nellis airman
September 29, 2015 - 6:03 pm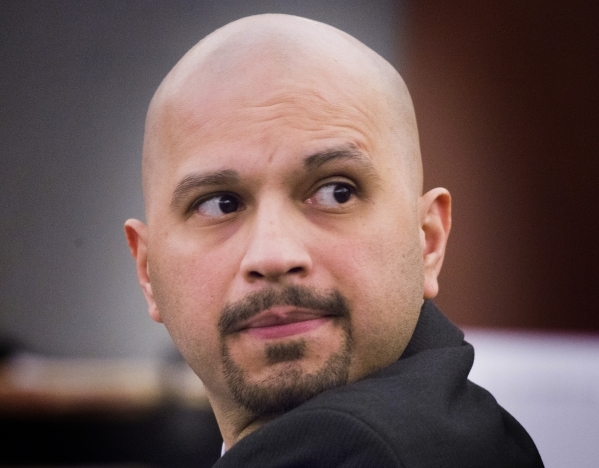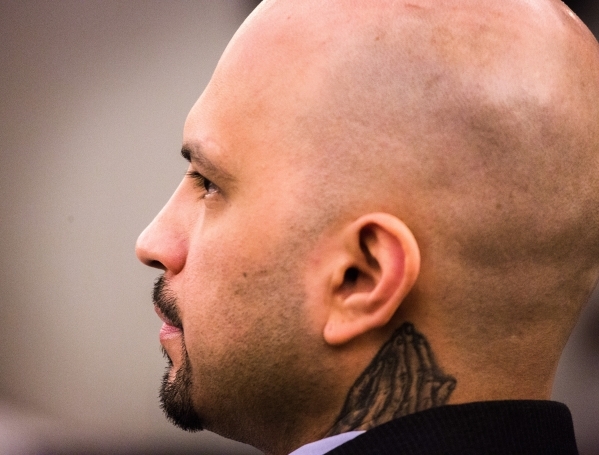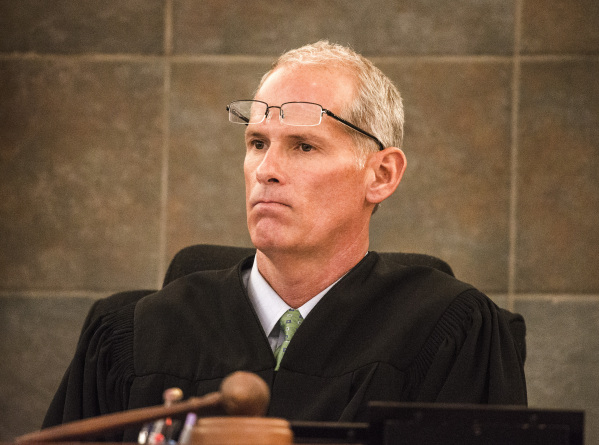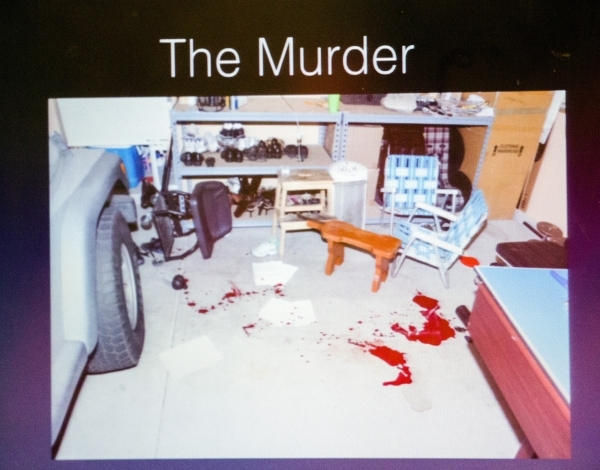 On the verge of a penalty hearing and facing the death penalty, Michael Rodriguez has agreed to serve life in prison without the possibility of parole for his role in the slaying of Nellis airman Nathan Paet.
For nearly five years, prosecutors sought capital punishment for Rodriguez, 36, but after his conviction last week on a charge of first-degree murder, they agreed to the life sentence if Rodriguez agreed to waive any appeals.
Paet, a 28-year-old Air Force staff sergeant, was gunned down in the garage of his southwest valley home as he left for work on the night of Dec. 1, 2010. Prosecutors said his wife, Michelle Paet, had a fleeting affair with Rodriguez and the two devised a murder plan so they could collect his $600,000 life insurance.
District Judge Douglas Herndon could tack on even more time for Rodriguez's conviction on charges of conspiracy to commit murder and burglary while in possession of a deadly weapon.
Michelle Paet, who is to go on trial next week, and the alleged gunman, Corry Hawkins, still face the death penalty.
Clark County District Attorney Steve Wolfson said prosecutors would consider Rodriguez's plea while considering Paet's penalty.
"We feel that she should be convicted, we feel that she should be punished," Wolfson said. "When it comes time for penalty, of course we take into consideration what we did on (the Rodriguez) case."
Her attorneys, Dayvid Figler and Kristina Wildeveld, have argued at length that she should not face the death penalty.
"Both the prosecutor and Mr. rodriguez have painted a picture of Michelle Paet that is incomplete," Figler said. "And our hope here is that all the facts are able to come out.
Nathan Paet was the assistant non-commissioned officer-in-charge for the Strike Aircraft Maintenance Supply section of the 757th Aircraft Maintenance Squadron at Nellis Air Force Base. He was born in 1982 in Tamuning, Guam, where he and Michelle were high school sweethearts. After graduation, Nathan joined the Air Force in April 2002, and the two married in 2006.
Family members who attended the trial said he worked a graveyard shift to provide for his family and regularly drove his four children, who were ages 2 through 9, to and from school.
He was unaware of his wife's infidelity and never spoke of any suspicions with his relatives, they said.
The first of five shots struck Nathan Paet in the neck as he put on his shoes in the garage, prosecutors said. As gunfire continued, he stumbled back inside the home, blood soaking his camouflage uniform, and collapsed in front of his children while his wife was inside the home.
Prosecutors said Rodriguez and Michelle Paet planned the murder over the course of six months, while Rodriguez thoroughly studied the life insurance policy. They determined Rodriguez would get $150,000 for orchestrating the slaying.
Rodriguez, who admitted to being at the scene of the crime, was the first of four defendants, along with Michelle Paet, Hawkins and alleged accomplice Jessica Austin, to face trial in the killing.
Contact David Ferrara at dferrara@reviewjournal.com or 702-380-1039. Find him on Twitter: @randompoker