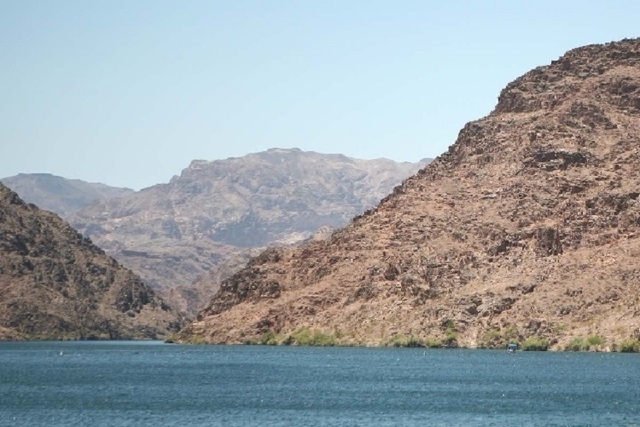 A man was struck by a boat's propeller and killed on Lake Mohave Saturday.
The Nevada Department of Wildlife responded to a call from Cactus Cove, near Laughlin, about 12:15 p.m., National Park Service spokeswoman Christie Vanover said. A woman put the boat in reverse and it ran over the man, fatally cutting him with its propeller.
The man, in his 50s, was pronounced dead at the scene by the Wildlife Department.
One other person was on board at the time of the incident, but the relationships between the woman, the passenger and the victim were not made immediately available.
Deaths involving boat propellers are rare, Vanover said. She said she could not recall any propeller-related deaths on Lake Mohave and Lake Mead since she began working for the Parks Service in 2012.
"It's just a tragic event for everyone involved," Vanover said.
The incident was ruled an accident, but remained under investigation by the Park Service and state's Wildlife Department Saturday night.
The Mohave County coroner will identify the man at a later time.
Contact Chris Kudialis at ckudialis@reviewjournal.com or 702-383-0283. Find him on Twitter: @kudialisrj