Man escapes custody inside Metro northeast command center in Las Vegas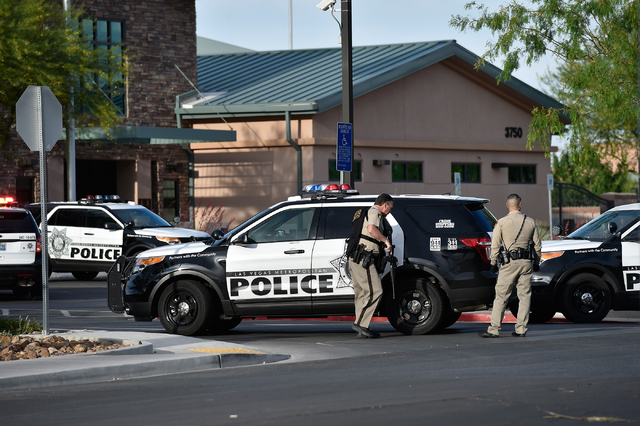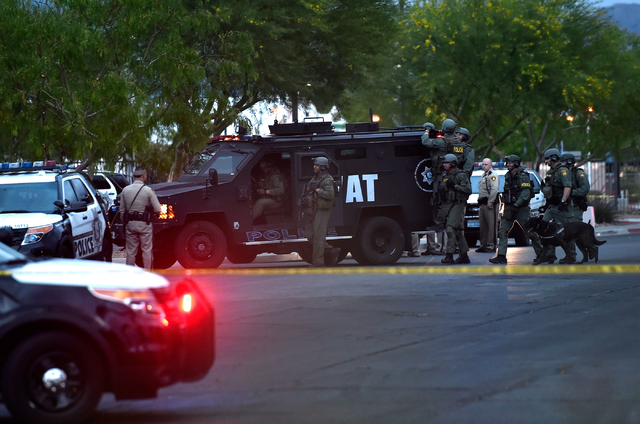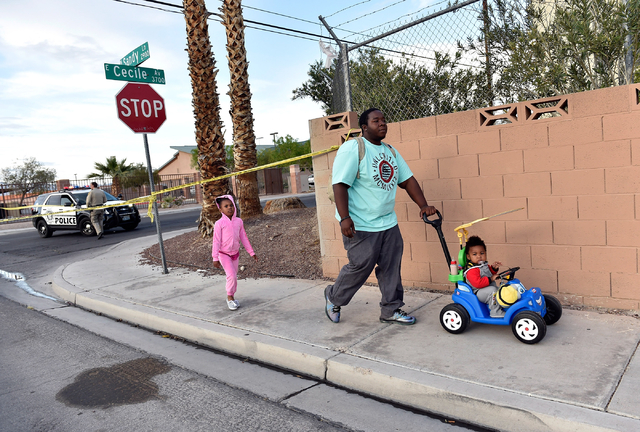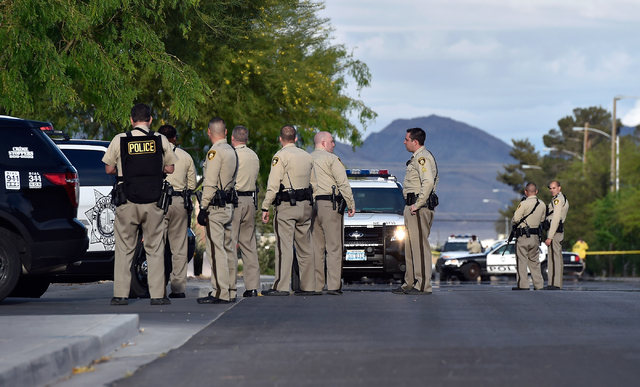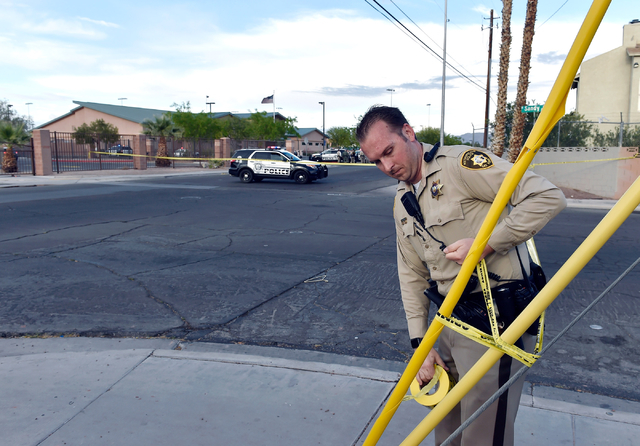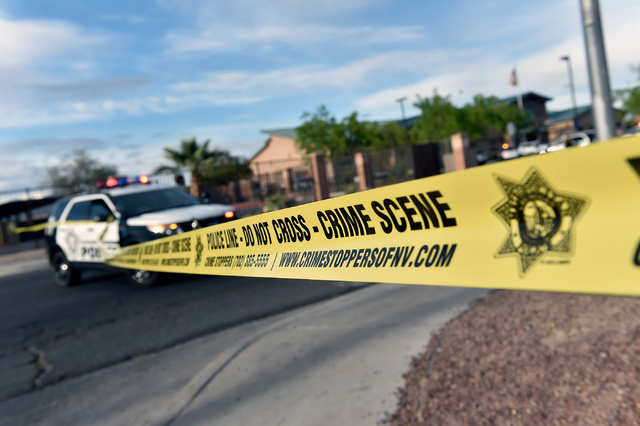 A man who slipped out of his handcuffs in an interview room within the Metropolitan Police Department's northeast valley substation Friday ignited a search that lasted hours into the night.
At first, police believed the man was holed up somewhere inside the 3750 Cecile Ave. substation, so they evacuated and surrounded the building about 6 p.m., Metro deputy chief James Owens said.
"We had officers inside; we did not have a person running through the substation with a firearm," Owens said. "But because we could not locate him immediately and could not verify that he had access to a firearm, the officers chose to do it safely."
Owens did not name the man but described him as a Hispanic male, saying he was initially in custody in connection to a stolen vehicle.
The man didn't turn up after an initial sweep of the substation, so police opted for a more in-depth search including K9 units, SWAT officers and a helicopter. As of 10:15 p.m. they had not located the man, and Owens said the man may have escaped the building when he slipped out of his cuffs.
About 10:45 p.m., the officers and emergency crews surrounding the building started to clear out. Metro spokeswoman Laura Meltzer said the man was considered "at large" and added the department would identify him early Saturday.
Contact Review-Journal staff at 702-383-0381.