Man hurt in early-morning house fire in southeast valley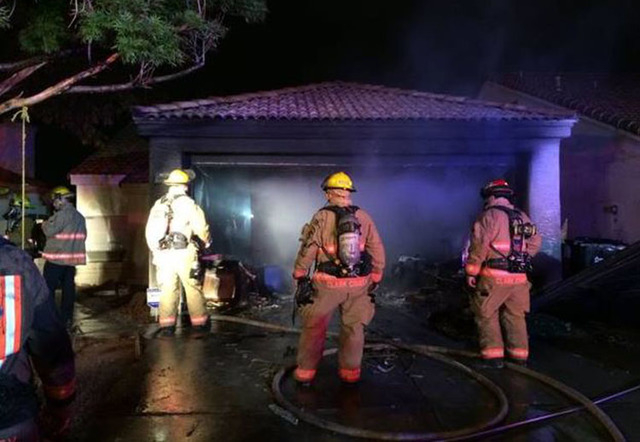 One person was hospitalized after a fire near Warm Springs and Paradise roads early Sunday morning.
The Clark County Fire Department responded to a house fire at 7108 Magic Moment Lane at 2:50 a.m. Sunday. When firefighters arrived, the found the garage full of fire that extended into the home.
One man was transported to the University Medical Center with burns on his chest, and a cat living in the home died.
Four people were displaced, and damages are estimated at $100,000. The cause of the fire is still under investigation.