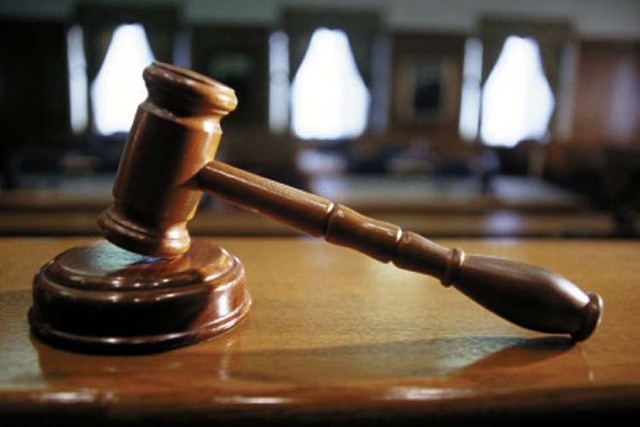 A home invasion suspect was indicted by a Las Vegas federal grand jury Tuesday on felony charges of assaulting two FBI agents by ramming his truck into their cars while they were trying to arrest him.
The two agents, members of the Las Vegas Criminal Apprehension Team, a joint task force that seeks fugitives, were not injured, but their cars were damaged, according to a criminal complaint filed last month.
The incident occurred June 2 as CAT team members followed Yatnier Gonzalez, who was driving a 16-foot rented truck, to a gas station at Vegas Valley Drive and Nellis Boulevard, veteran FBI agent Henry Schlumpf says in the complaint.
FBI agent Christopher McInnes pulled his unmarked vehicle behind the truck and agent Daniel Coxon parked his car in front of the truck to block it from leaving. Other members of the team, which included Las Vegas police, were there as well.
Gonzalez resisted arrest and backed his truck into McInnes' car and then moved forward striking the front of Coxon's vehicle, pushing it out of the way, the complaint alleges.
FBI agent Scott Hendrick then drove his vehicle to the side of the truck, pinning it against a curb and prompting Gonzalez to flee the truck. He was apprehended but continued to fight with agents until he was handcuffed, the complaint says.
All three FBI cars were damaged, and Coxon's car had to be towed, according to the complaint.
Gonzalez was treated for minor abrasions and transported to the Clark County Detention Center, where he was booked on the home invasion charge.
He is to be arraigned on the federal assault charges on July 23.
Contact Jeff German at jgerman@reviewjournal.com or 702-380-8135. Find him on Twitter: @JGermanRJ.