Man who brought monkey on Las Vegas-bound flight said ordeal was 'big misunderstanding' — PHOTOS
August 12, 2016 - 9:20 pm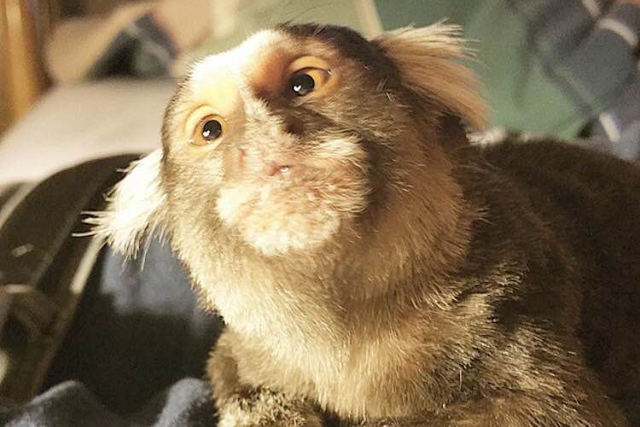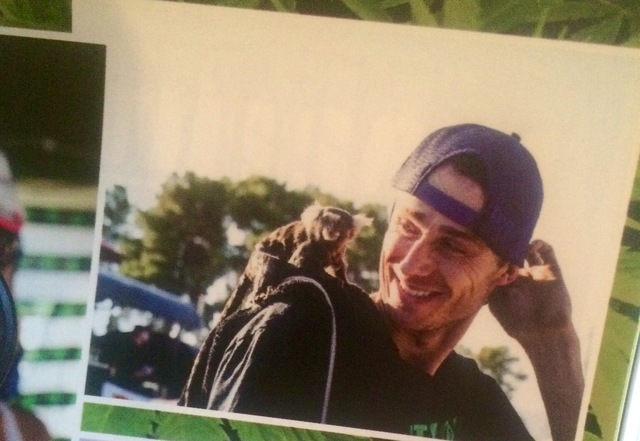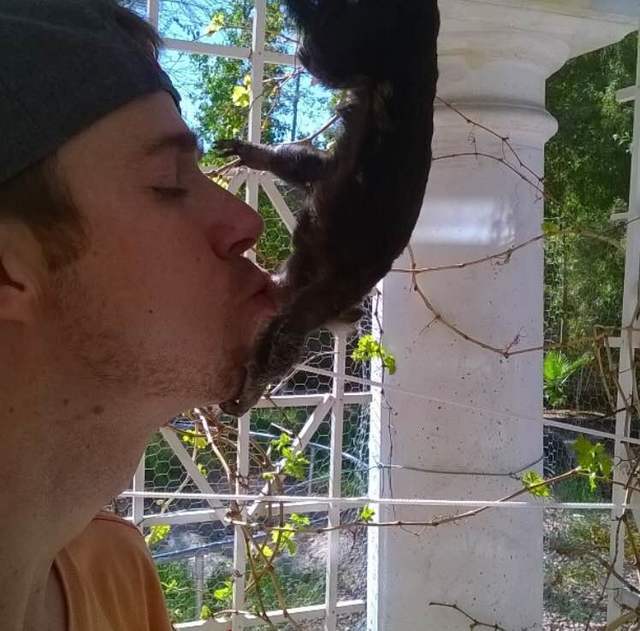 The man who brought a monkey on a Frontier Airlines flight this week — and inadvertently started a stir of "monkey loose on a plane" rumors — told the Las Vegas Review-Journal on Friday the incident was a "big misunderstanding."
Jason Ellis, 30, of Las Vegas said he's able to take Gizmo, his tiny, 4-year-old marmoset monkey, with him most places because Gizmo is a certified emotional support animal, as the Review-Journal reported Tuesday. Gizmo helps calm Ellis, who has a learning disability and emotional problems he said he deals with daily.
"I did all the paperwork, I put a chip in him, I gave him the shots he needed," starting when Gizmo was just weeks old, Ellis said. "I've taken him everywhere with me every single day since. He's used to people, noises, sounds."
And he never had an issue with Gizmo — until Tuesday night, that is.
Though Ellis went through a hassle-free security screening that night at John Glenn Columbus International Airport — with Gizmo out in the open, scurrying on one of his arms — his plane's crew was never notified about the pet monkey, he said.
So unbeknownst to them, Ellis took his seat like normal Tuesday, bundling little Gizmo into a blanket and tucking him under his T-shirt so he could sleep comfortably throughout the trip.
All was fine until a stewardess with a cart offered Ellis a drink from the cabin's main aisle, and Gizmo "just barely peeked his head out."
"She could tell it was a monkey," Ellis said. At that point, someone on the plane contacted McCarran International Airport to notify them a monkey "was loose, or got loose," airport spokeswoman Melissa Nunnery said Tuesday night, without clarifying what "loose" meant.
Ellis tried to explain to the crew that he had all the proper documents. But he couldn't immediately pull up Gizmo's paperwork without in-flight Internet access.
"I guess it was my fault," Ellis said. "I did tell the lady at the front counter (at the Frontier gate), but I don't think she knew what was going on."
When Ellis and Gizmo's flight landed at McCarran, at least one Metropolitan Police Department officer met the pair on the plane.
"The stewardess, as soon as the cops walked on, she started crying, saying 'I'm so sorry,'" Ellis said.
But the issue was resolved quickly; once Ellis pulled up his paperwork, he was free to go, he said.
"They were very apologetic and sweet at Frontier Airlines," Ellis said, adding the company offered to refund his flight. The crew "actually wanted to take pictures with him."
Still, Ellis didn't expect the incident to cause so much buzz.
"I landed and saw the news (at the airport), and was like, 'Why is the news here?'" he said. "Then I heard them say 'monkey,' and I was like, 'Oh.'"
Ellis welcomed the free publicity though — he's actually in the process of creating a foundation using Gizmo to help others, he said. He's already taken the monkey to hospitals in the past, letting children undergoing treatment hold and play with the pet.
"Gizmo himself is going to be a very positive influence on a lot of people," he said. But that didn't stop his father from calling Ellis shortly after the Tuesday incident, concerned.
"He was like, 'What did you do?'" Ellis said, laughing.
Contact Rachel Crosby at rcrosby@reviewjournal.com or 702-387-5290. Find @rachelacrosby on Twitter.