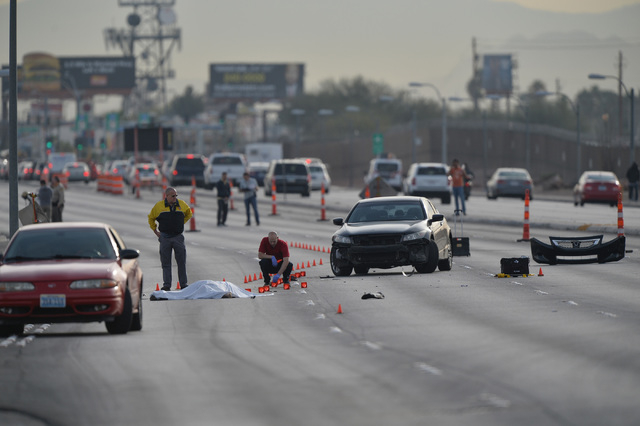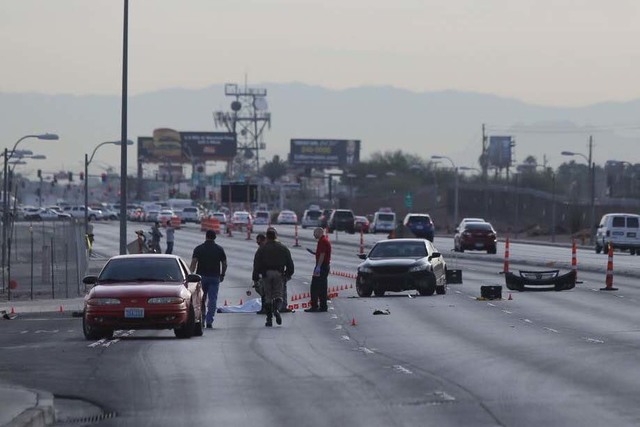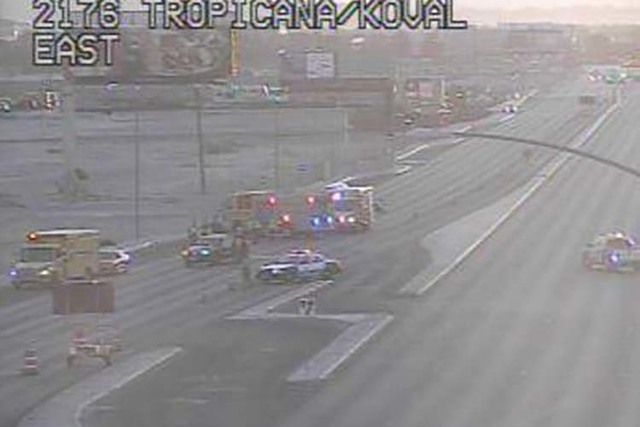 Drugs and alcohol may have been a factor in an early morning crash that killed a motorcyclist Thursday, according to Metro spokesman Mike Rodriguez.
The driver, a 36-year-old resident, was pronounced dead at the scene on westbound Tropicana Avenue near Koval Lane and Paradise Road. The passenger on the motorcycle was taken to University Medical Center with minor injuries.
According to a news release from Metro, the motorcyclists were heading west on Tropicana Avenue at a high speed when the 2005 Kawasaki Ninja fell on its side and slid down the street, hitting two cars.
None of the occupants of the cars were injured, and one of the drivers stayed at the scene.
Metro has not released the identity of the motorcycle driver, and the cause of the crash is still under investigation, Rodriguez said.