Nevada AG charges online poker operator who used Bitcoin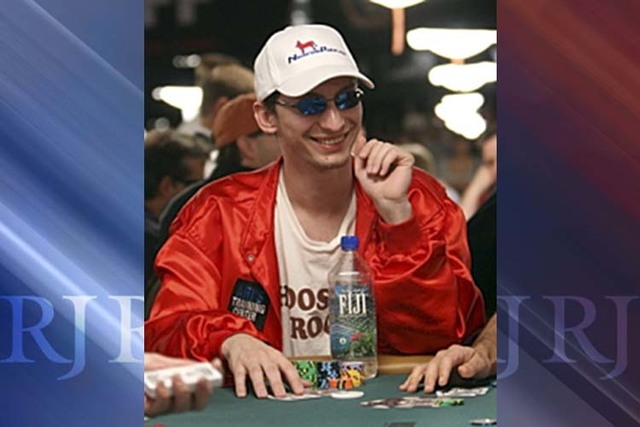 The Nevada Attorney General's Office and state gaming regulators are pursuing the operator of an unlicensed online poker site in what's believed to be first prosecution of its kind by the state.
Attorney General Adam Laxalt has scheduled a news conference today to give details of a case against Bryan Micon and his Bitcoin-fueled Seals with Clubs poker site, which was shut down Feb. 11.
An arrest warrant was issued against Micon in Las Vegas Justice Court on Monday on one count of operating an unlicensed interactive gaming system. The charge carries a penalty of up to 10 years in prison and a $50,000 fine.
Speaking from Antigua in a YouTube video in late February, Micon described a raid of his Las Vegas home.
"A bunch of guys with guns broke down my door, put me in handcuffs, serving a warrant from the Nevada gaming commission," he said.
The 10 agents "stole most of my electronics," he added.
Court papers filed Monday state that Micon operated Seals with Clubs, which accepted Bitcoin digital currency, between March 1, 2014 and Feb. 9, 2015 "without first procuring and thereafter maintaining in effect the required licenses."
Seals with Clubs was promptly shut down, but Micon then launched a new Bitcoin site, SwCPoker.eu.
"All the Bitcoins were safe," he said in his YouTube statement, encouraging players to pull their currency from the former site. "Math does not bow to guns."
Micon was not charged with a crime in February, and it was unclear whether he was still in Antigua when the $20,000 arrest warrant was issued Monday.
"After I was led out in handcuffs in my underwear, it was pretty clear that it was proper to leave sooner rather than later," he said in the video. "And I didn't really want my 2-year-old daughter, whom I love very much, to grow up in a police state where creativity is often met with guns, handcuffs."
He said the gaming authorities indicated that they were familiar with his "social feeds and my entire output as a journalist."
He continued: "I don't think I was doing anything unethical."
Micon also supported himself with revenue from live and online poker winnings and operation of legal websites dealing with news about gaming and Bitcoin.
Reached through email Monday, Micon directed inquiries to his lawyer.
"Bryan has always maintained that he committed no wrongdoing, but I'm not in a position to comment on the Attorney General's filing because I haven't seen it," said defense attorney Richard Schonfeld.
Contact reporter David Ferrara at dferrara@reviewjournal.com or 702-380-1039. Find him on Twitter: @randompoker.
Contact reporter Richard N. Velotta at rvelotta@reviewjournal.com or 702-477-3893. Find him on Twitter: @RickVelotta.