Nevada guardianship panel likes subpoena power of Florida county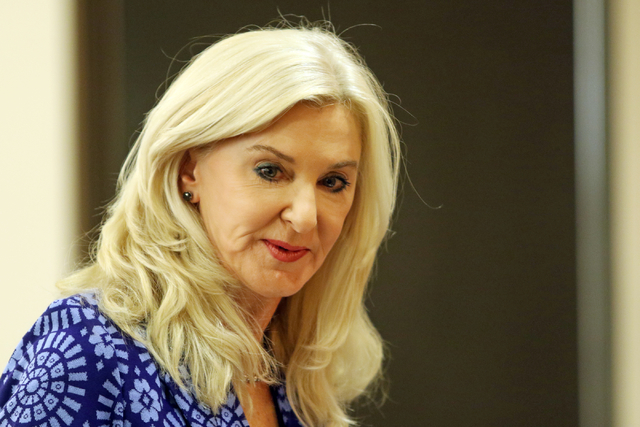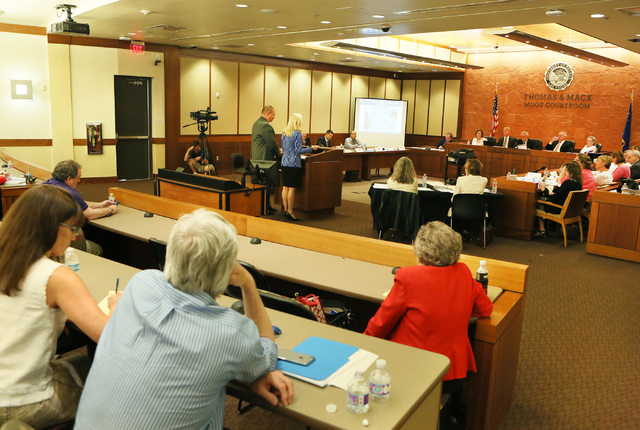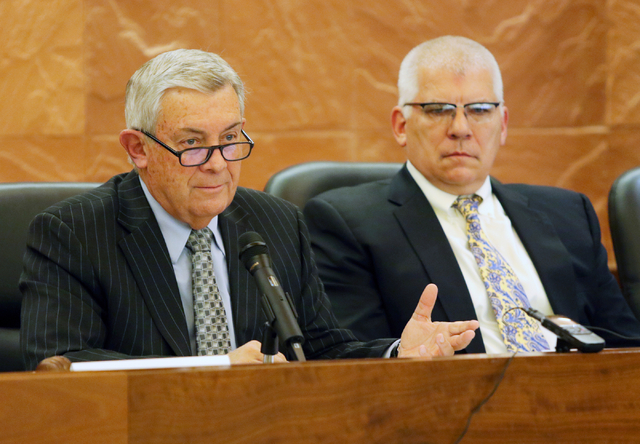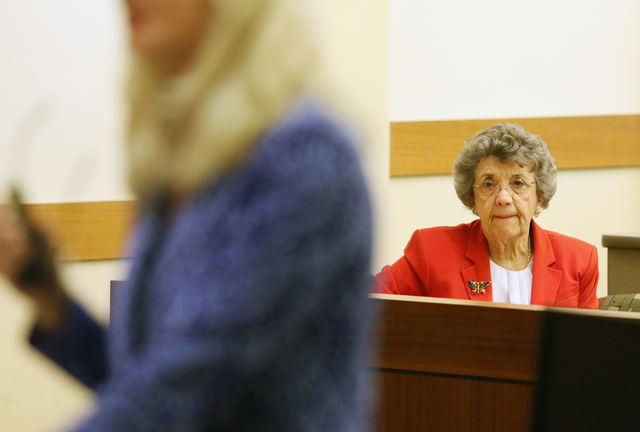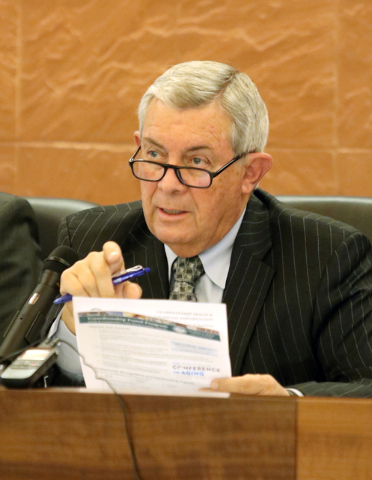 Members of a Nevada Supreme Court panel looking for help to fix the state's beleaguered guardianship system know one thing: An office in Palm Beach County, Florida, that watchdogs its guardianship system has some much needed bite.
On Friday, the 26-person panel spent several hours talking to that county's comptroller and clerk, Sharon Bock, at the UNLV Thomas & Mack Moot Court.
So why Palm Beach County?
Both Nevada and Florida are considered top retirement destinations, and both have over-65 populations that are well above the national average. But the commission's interest went beyond the two states' age similarities.
Since 2011, Bock's office has been auditing and investigating guardianship in her county looking for fraud and exploitation, a practice virtually unheard of in Nevada. In 2014, the Florida Legislature gave the office full subpoena power in audits, meaning it can obtain important documents such as bank records and even personal emails from guardians if fraud is suspected.
The clerk's office is not a law enforcement agency, but its auditors, led by Anthony Palmieri, have investigated over 900 guardianship cases. From those, the office has found more than $5.1 million in missing assets and fraud, Bock told the panel.
Since the audits have been done by deputy clerks trained in forensic accounting investigations, Bock said law enforcement agencies in Palm Beach have been more willing to pursue criminal charges. Since 2011, 20 guardians have been criminally prosecuted there
The office audits every guardianship case in the county, Bock said, and its compliance rate for guardianship cases is 100 percent, meaning that all of the cases meet Florida law for filing annual accountings.
In Nevada, those numbers aren't quite on Palm Beach County's level yet. Back in March the Clark County guardianship court reported that less than half of its roughly 3,100 cases were compliant. That number has since risen to 72 percent as of Friday, according to the court.
Most panel members seemed receptive to the idea, but many worried about where the funding for such an investigative office would come from.
The panel unanimously agreed that the state should work toward adopting a plan similar to the Palm Beach model.
"I think what they're doing is great," said Chief Deputy District Attorney Jay Raman, who heads the district attorney's Elder Abuse Unit. "I wish we could just transplant it here."
Contact Colton Lochhead at clochhead@reviewjournal.com or 702-383-4638. Find @ColtonLochhead on Twitter.