New Henderson charter school runs into neighborhood opposition
February 20, 2015 - 6:16 am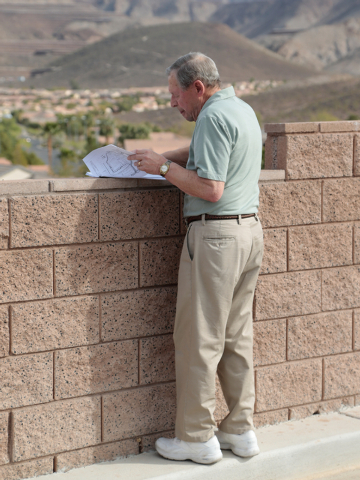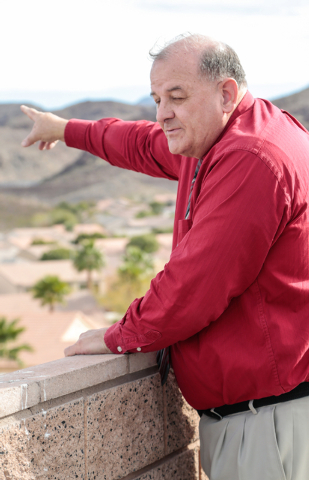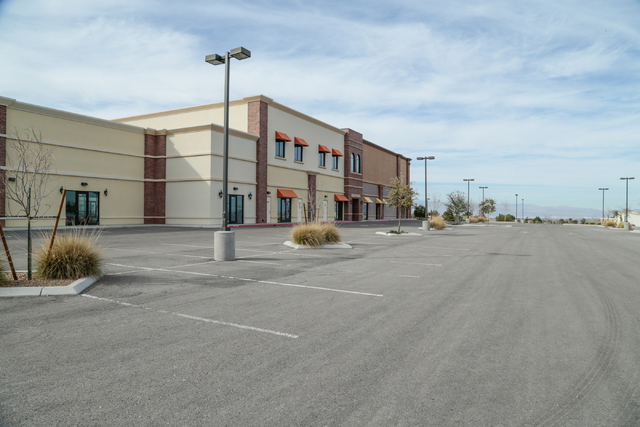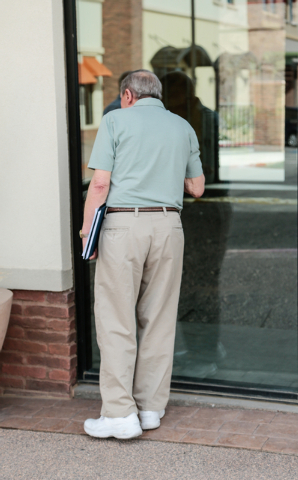 A charter school with three campuses wants to open its fourth in a long-vacant Henderson shopping center.
Coral Academy of Science Las Vegas' plan to educate more than 1,500 third- through eighth-graders has some residents of a surrounding senior community worried about traffic and noise.
More than 600 residents of Sun City MacDonald Ranch have signed a petition to oppose the campus, said Mike Micone, the residents association president.
"I've managed 55-plus communities for the last 15 years," said Ron Winkel, the general manager of MacDonald Ranch. "I've never seen a community energized like it is right now."
School officials are equally energized, saying they have more than 4,000 students on a waiting list for Coral Academy and need a new campus to reduce that list.
"We have a great school and great kids, and it's heart­breaking to hear from these families who are really hoping to get into Coral and hear there's a waiting list," said Noah Stevens, dean of students at the school's existing sixth-to-12th-grade campus.
One parent hoping for a new campus is Nicky Niculescu, whose 11-year-old son will be entering sixth grade this fall. Her son loves science and is ranked No. 1 in school in math, but often finds himself bored because of the lack of challenges, Niculescu said.
He is on the waiting list for Coral Academy, and even if the new campus opens, he won't be guaranteed a spot. But if the plan is rejected, Niculescu said, he'll have no chance.
To open, the school would still have to be approved by the Planning Commission at a March 12 meeting and the City Council, which could consider it April 14.
Coral Academy focuses on STEM, or science, technology, engineering and math. A Washington Post report last year named its high school the most challenging in Nevada and among the 75 most challenging nationally. The rankings were based on the number of college-level tests given per student.
Charter schools are public schools, meaning children do not pay to attend, but must either win a lottery or wait on a list if there aren't enough seats.
In Henderson, Coral Academy wants to move into four buildings in a never-completed shopping center that's been vacant for about five years, save for a fitness center that recently opened in a corner of one building. The buildings are behind a CVS, Fresh &Easy and Wells Fargo bank.
There would be 936 third- through sixth-graders next school year and 1,586 in following years when seventh and eighth grades are added.
Stevens said the school started looking for a new campus more than a year ago. Henderson officials, including Mayor Andy Hafen, asked city staff to help the school find possible sites.
Barbara Coffee, the city's economic development director, said her staff suggested the shopping center, among other sites, because charter schools often like "nontraditional" locations. Building a school from scratch is not only expensive but can take years.
Students wouldn't be bused in, meaning parents would drop them off. Starting and dismissal times would be staggered, with older grades 20 minutes later than younger grades. Still, Micone and other residents worry hundreds of cars suddenly arriving twice a day would create bottlenecks on surrounding Green Valley and Horizon Ridge parkways.
In Micone's view, the school has already failed the first test of being a good neighbor. The property owner held a required neighborhood meeting Feb. 5. But Micone said he didn't know about it until afterward. Winkel, who happened to be present, said the meeting appeared to be stacked with parents, and few Mac­Donald Ranch residents were there.
The school said the landlord sent notices about the meeting to about 210 property owners, using a list provided by the city. But there are 2,500 homes and more than 4,000 people in MacDonald Ranch.
The school said another meeting at the MacDonald Ranch community center is scheduled for Monday as a "courtesy."
Contact Eric Hartley at ehartley@reviewjournal.com or 702-550-9229. Find him on Twitter: @ethartley.
Coral Academy students dominate science competition
Henderson-area charters provide education options
Charter school attendance grows year after year