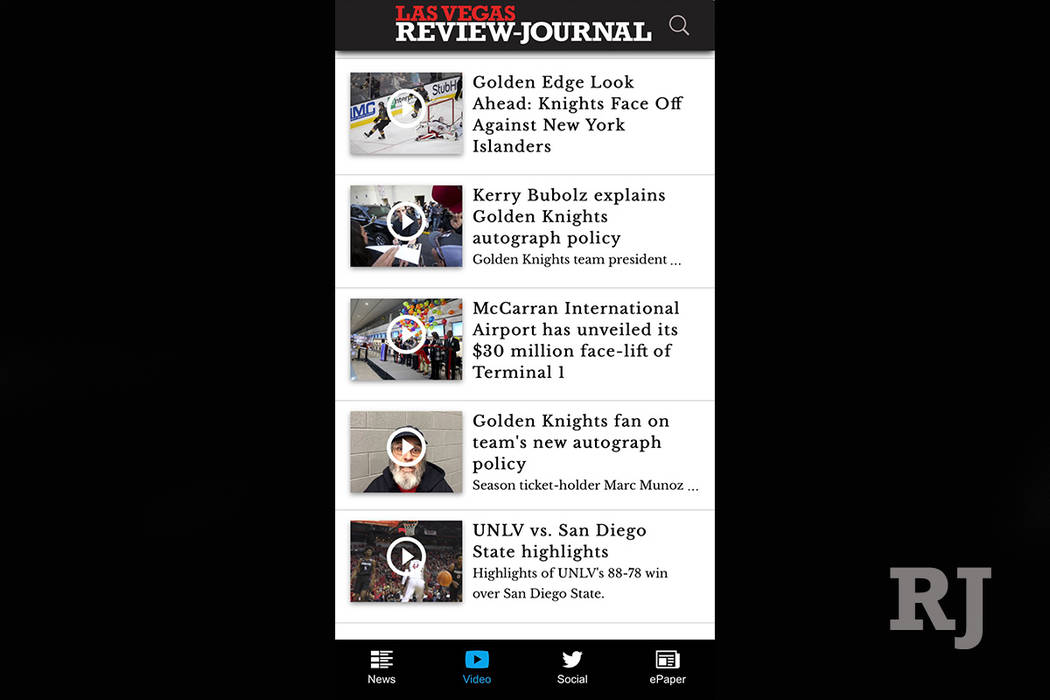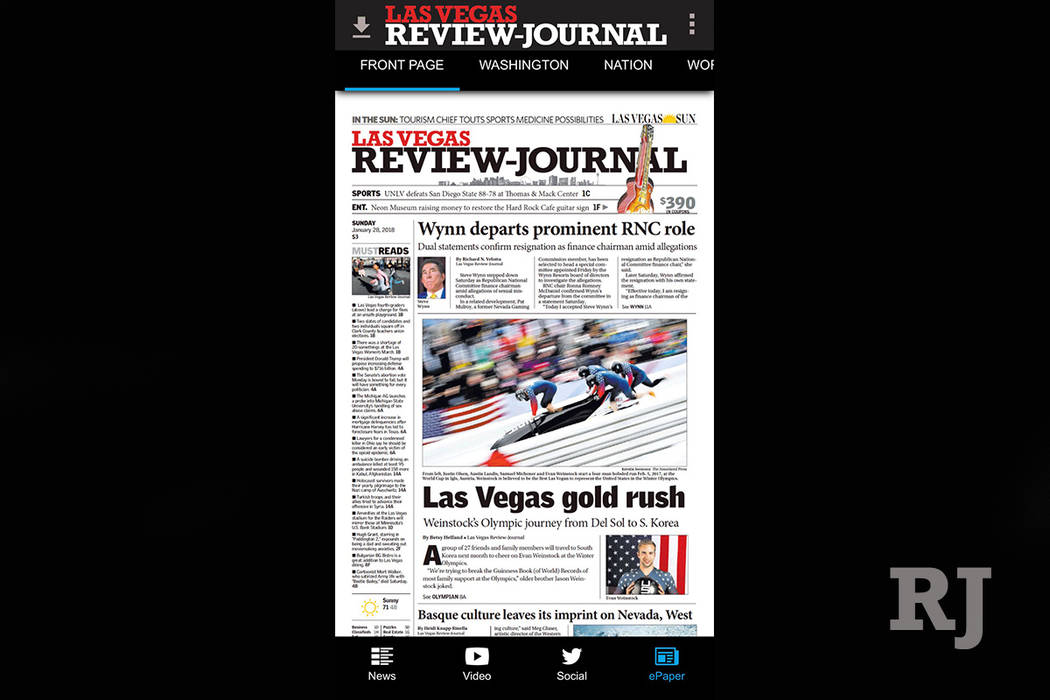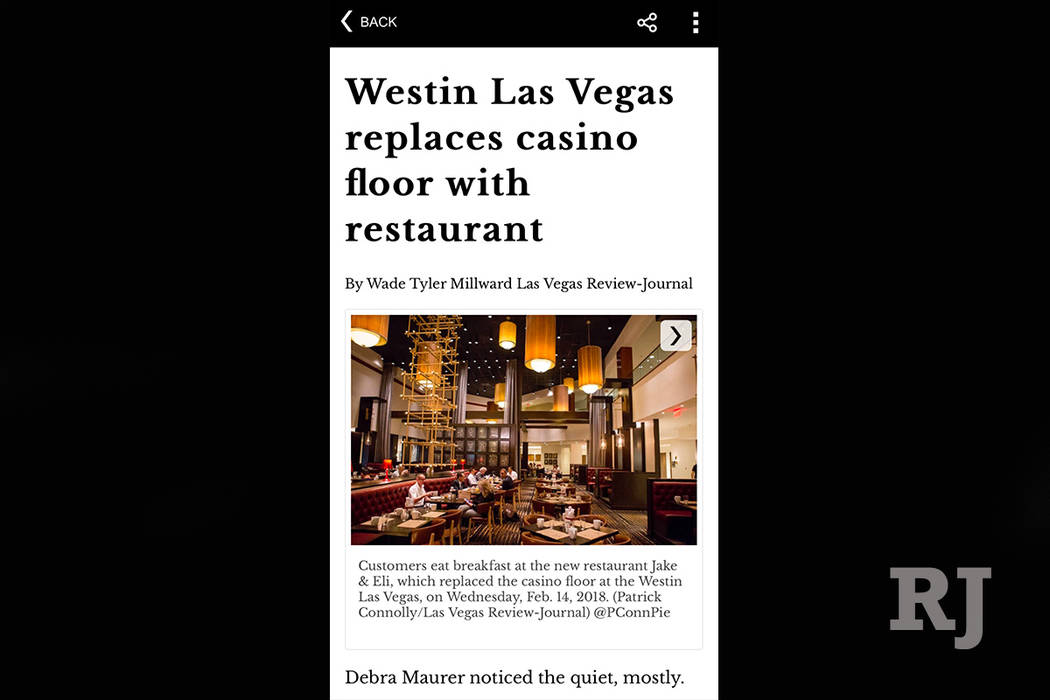 The new Las Vegas Review-Journal app is available for download on Apple, Android and Amazon Fire devices.
The app is completely redesigned to be faster and easier to use.
— Sections are prominent so you can quickly see just the stories you want.
— Time stamps are more precise, letting you see exactly when information was updated.
— The front page lists even more stories.
— Swipe through photo galleries without leaving article pages.
The new Review-Journal app includes multiple new features:
— Font sizes: Headlines are larger and easier to read. Article text is available in more sizes, and fonts can be set larger than ever before for maximum readability.
— Built-in ePaper: Browse the print newspaper without switching to a different app and download issues for reading offline. As a bonus, users of the new RJ app will receive free access to the ePaper in March.
— Social feed: Easily see the latest news developments in real time from the Review-Journal's Twitter account.
— Expanded search: Find any story from the RJ website within the app.
— Extra content: Stories now include more videos. Interactive graphics display better.
— Wireless printing: Easily print any story from the app.
"The new RJ app makes it easier and more convenient than ever before to stay on top of Las Vegas news," Review-Journal Managing Editor Glenn Cook said.
Just as before, users can still access all of the RJ's classified ads and obituaries inside the app.
Plus, users can still opt to get notifications about breaking news and severe weather. The new app will deliver notifications even faster than before.
Download the new app now at no charge by searching for "Las Vegas Review-Journal" on your device's app store.