NLV councilman uses city spokesman in personal matter
October 2, 2014 - 11:34 am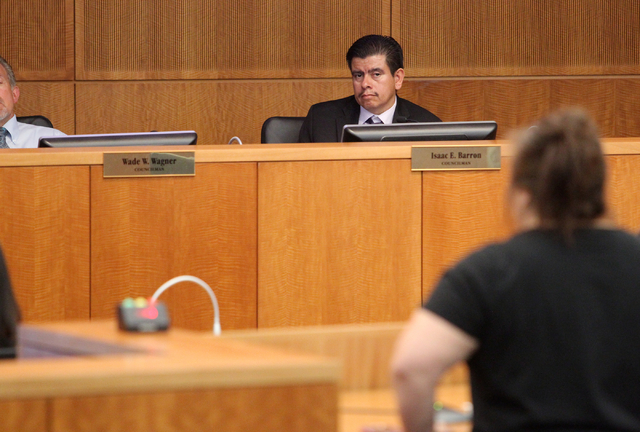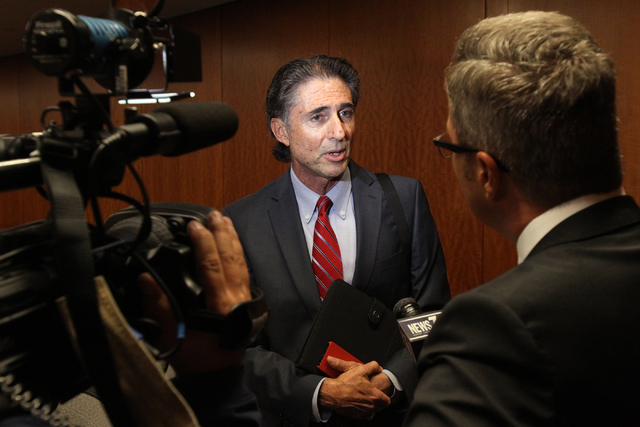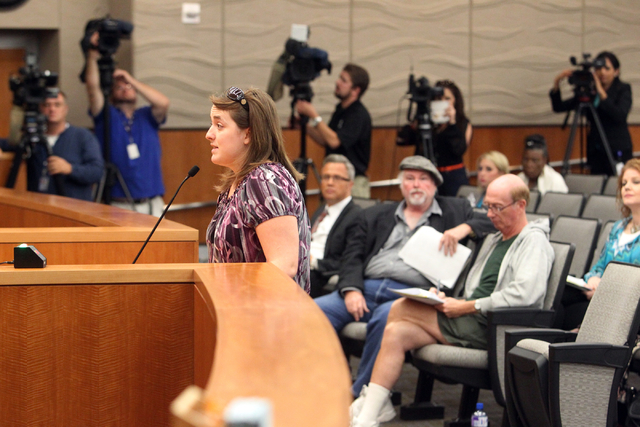 Unlike many people at the center of a media firestorm, North Las Vegas elected officials have someone to manage fallout.
Mitch Fox, the ex-broadcast journalist who Mayor John Lee hired in March to oversee communications for the troubled city has handled the press for Councilman Isaac Barron in the wake of a fire at a home he rented to dog hoarders.
Forty-one of the animals died in the Sunday blaze. North Las Vegas police and fire launched an investigation. It remains ongoing.
In the wake of the news that Barron owned the home, Fox sent out a press release stating that the councilman didn't know his neighbors had amassed almost 100 dogs. It also said Barron was, as a councilman, looking into regulation to ensure such a tragedy didn't happen again.
The brother of Barron's renters has disputed the councilman's stance that he was in the dark about the number of dogs.
Barron said Wednesday that Fox handled the media for him because the city is a team and Barron wanted to make sure everyone is telling the same story. What he does privately reflects on the city, Barron said.
"I think I got my money's worth out of him," Barron said of Fox on Wednesday, adding he felt the taxpayers were served by this arrangement.
Fox said he thought Barron misspoke when he said he got his "money's worth" out of him.
There is a line where he wouldn't provide public relations assistance to an elected official, Fox said, such as if a marital issue garnered media attention.
Fox said it was difficult for him to separate Barron's private affairs from city issues in this case because he was fielding calls about the city's involvement in the case and details about the fire. North Las Vegas' fire and police departments have their own spokespeople.
How to handle city issues that involve the private matters of elected officials is a gray area, he said.
After a Review-Journal reporter called Barron several times and sent him multiple text messages this week, Fox said that protocol for talking to city officials is to go through either Fox or the city's executive government affairs liaison Ryann Juden. Only then would a reporter be able to talk to the officials.
Fox sat in on the interview Barron eventually gave the Review-Journal on Tuesday.
"We don't want the city to circle the wagons on behalf of the council member," said Gina Griesen, president of Nevada Voters for Animals, who chided the city for its handling of the fire at Wednesday's City Council meeting. "Should he have the benefit of having the taxpayer-funded PIO/spin doctor? No, I don't think he should. I think he should have to answer for himself."
The house now has been condemned, North Las Vegas fire Capt. Cedric Williams said Tuesday, with damages estimated at $75,000. Fire investigators think an electrical issue sparked the blaze.
Meanwhile, the surviving 52 dogs are being cared for by the Animal Foundation. The dogs are on a legal hold while authorities investigate, according to the Animal Foundation.
Contact Bethany Barnes at bbarnes@reviewjournal.com or 702-477-3861. Find her on Twitter: @betsbarnes.