North Las Vegas man convicted of killing wife in 2010
February 29, 2016 - 11:05 pm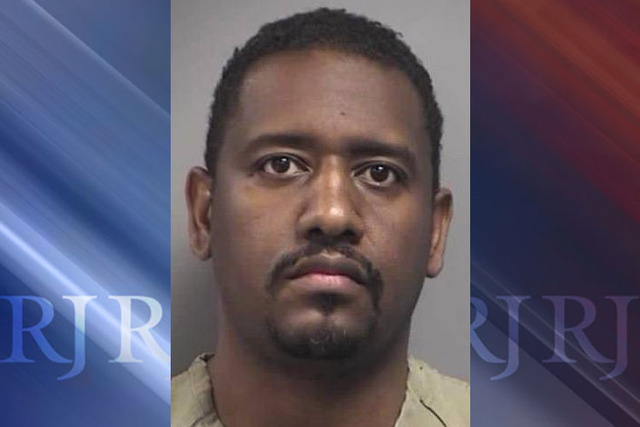 The mother of elementary school teacher Bronwyn Richards cried daily after her daughter was brutally beaten and killed at the doorstep of her North Las Vegas home.
Bettye Mosley Smith died two years later "of a broken heart," without having seen her daughter's killer brought to trial, Smith's brother, Larry Mosley, testified at the end of a two-week murder trial of Bobby Dale Richards, who was convicted Monday of first-degree murder.
In the moments before dawn of April 16, 2010, 47-year-old Bronwyn Richards had arrived home in the 3000 block of Atwater Drive, near Alexander Road and Simmons Street. Her husband was waiting on the front patio with a baseball bat in his hands.
Her 14-year-old son heard the attack and called police, while her 18-year-old daughter ran from the home.
Mosley, who identified his niece's body, said he had remained stoic for nearly six years while awaiting trial. He cried Monday as he described a "loving and giving" Bronwyn Richards.
"I had to hold these tears for all of these years," Mosley said. "I'm glad I can let them out, and that's closure."
A few hours after convicting the husband, 46-year-old Bobby Richards, a jury of seven women and five men handed down a sentence of life in prison without the possibility of parole.
Bronwyn Richards worked nearly 12 years as art teacher at Neal Elementary School in the northwest valley. She was "one of the most gifted artists you would ever know," her uncle said.
Bobby Richards had previous legal troubles, including a history of domestic violence. In 1999, he pleaded guilty to felony theft, and in 2002, he was convicted of a probation violation. Las Vegas police arrested him in 2007 on a charge of domestic battery.
Prosecutors said he had attacked his wife prior to the killing.
Mosley said family members did not know of Richards' criminal past or the "torment" Bronwyn Richards had suffered at the hands of her husband.
"I've got to let him go to move on," Mosley said, "but I'll never forget."
Contact reporter David Ferrara at dferrara@reviewjournal.com or 702-380-1039. Find him on Twitter: @randompoker