Off-duty Nevada troopers help residents escape fire in Las Vegas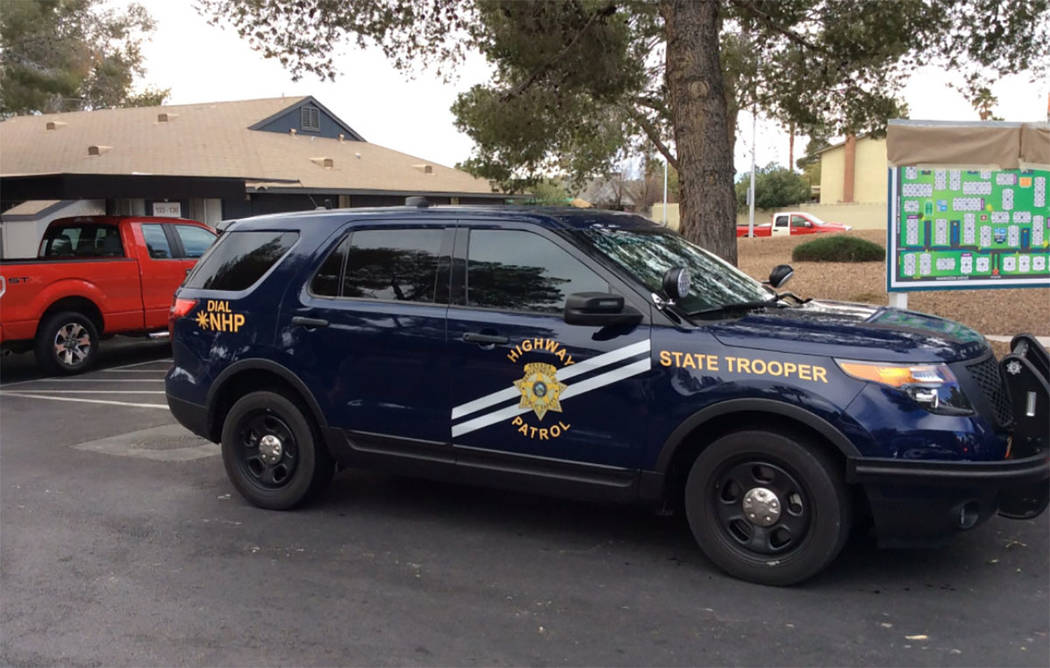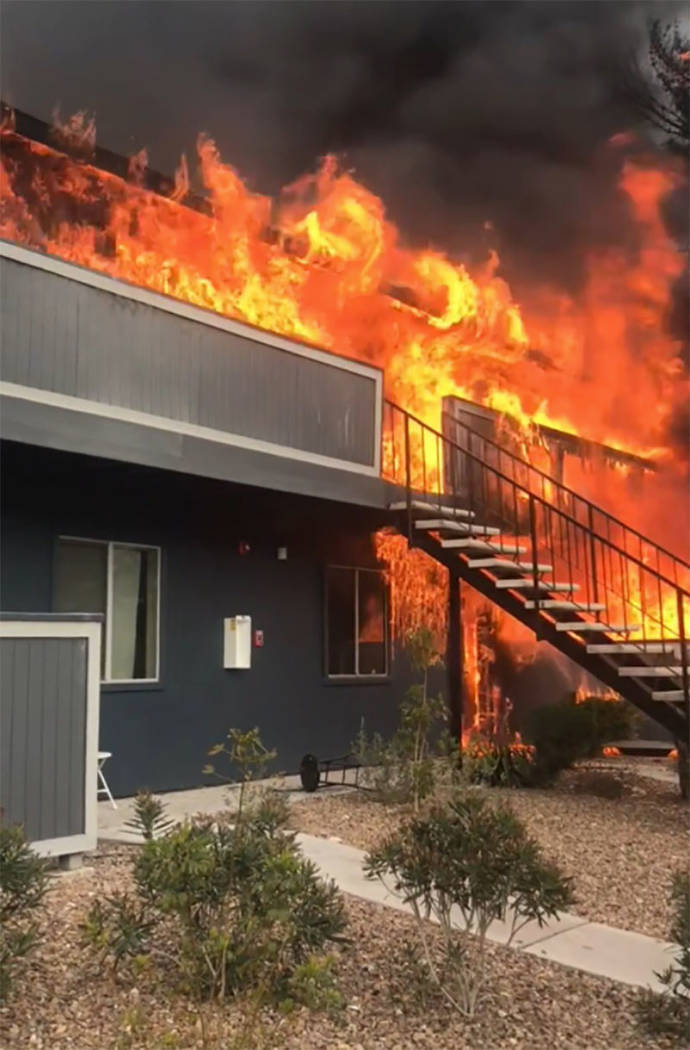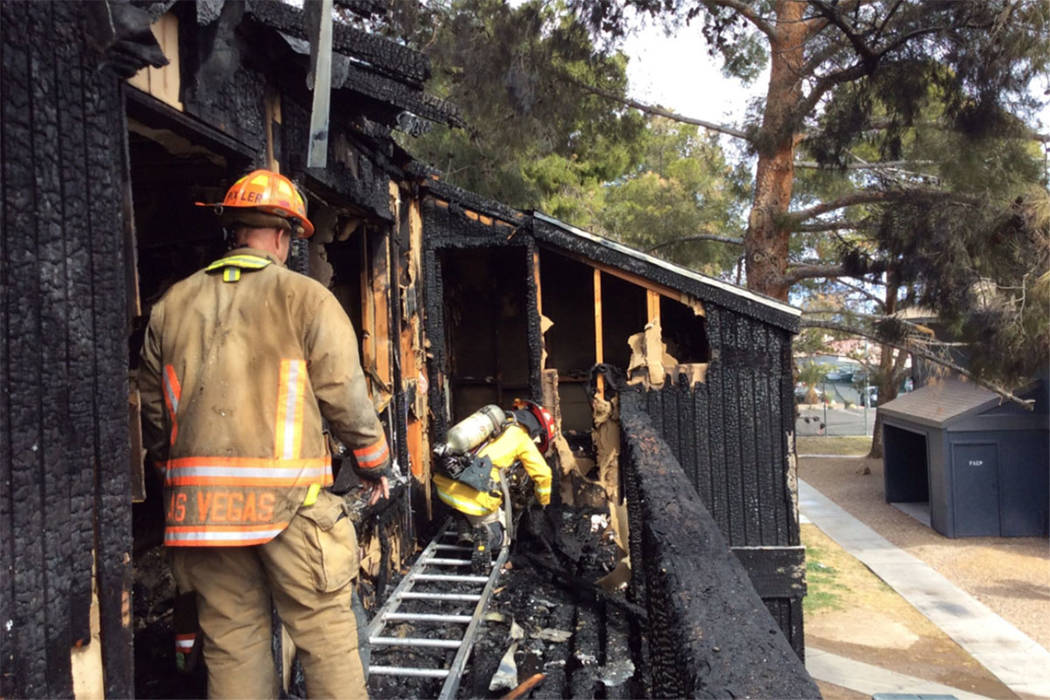 Two off-duty Nevada Highway Patrol troopers spotted a plume of smoke in the sky over the central valley Saturday morning.
They followed the dark cloud to the Cornerstone Crossing Apartments at 6666 W. Washington Ave., where the husband and wife, later identified as troopers Joseph and Trissa DellaBella, found an apartment building engulfed in flames.
@LasVegasFD firefighters rescue lifeless dog found in closet where teen was rescued. PIO1 pic.twitter.com/dirIGZa4mu

— Las Vegas FireRescue (@LasVegasFD) March 3, 2018
The couple then pulled a fire alarm and immediately began working to contain the blaze while waiting for Las Vegas Fire Department crews to arrive, Highway Patrol spokesman Jason Buratczuk said Saturday.
Joseph DellaBella broke a window leading into a first-floor apartment unit and helped a mother, her two children and their pets escape. Buratczuk said when the mother ran back into the apartment to save another pet, Joseph DellaBalla ran in after her.
While her husband worked to help the family in the first-floor unit, Trissa DellaBella continued to collect fire extinguishers from other apartment buildings and alert other residents to evacuate, Buratczuk said.
In a statement Saturday, the Highway Patrol and Fire Department hailed the DellaBellas as heroes. Both have been highway troopers for 15 years.
"Nevada state troopers are always on duty, and these two troopers exemplify the high standards that our leadership and citizens expect out of our first responders," the Highway Patrol said. "We are incredibly proud of our troopers, thankful they are okay and we are overjoyed they were able to save lives even while off-duty."
Terrance Little, a resident in a neighboring building, also assisted with rescue efforts, according to the Fire Department. After hearing an explosion from the fire, Little ran outside and found a teenager hanging from a second-floor bedroom window. He helped rescue her, the department said, and she escaped the fire uninjured.
Terrance Little was a neighbor who ran from another building in the complex when he saw smoke and help to rescue a teen, dangling from a 2nd floor bedroom window. She escaped with no injuries thanks to neighbors who help rescue her. PIO1 pic.twitter.com/0NLKn8QoGy

— Las Vegas FireRescue (@LasVegasFD) March 3, 2018
Joseph DellaBella and one resident were transported to Centennial Hills Hospital, where they were treated for smoke inhalation. The Red Cross is assisting six adults and 12 children who were displaced.
Fire investigators determined the blaze caused at least $100,000 in damages. The cause of the fire had not been determined as of Saturday, but investigators believe it started in a second-floor water heater closet.
Contact Rio Lacanlale at rlacanlale@reviewjournal.com or 702-383-0381. Follow @riolacanlale on Twitter.