Ownership of the historic Las Vegas property remains in flux
January 21, 2018 - 11:37 am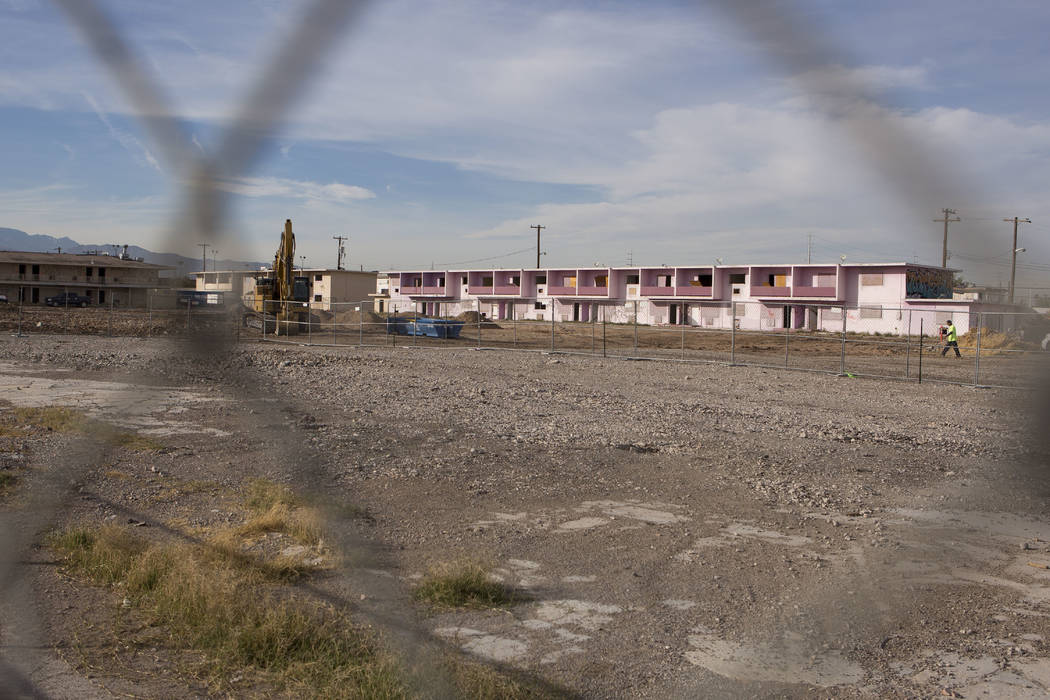 As 2017 neared its conclusion, the former Moulin Rouge property appeared to have a buyer and a new start, after decades of uncertainty.
Now, once again, questions hang over the future of the Bonanza Road property that in the 1950s was home to the first desegregated hotel-casino in Las Vegas.
A judge in October approved Clark County's $6.2 million bid for the property, where officials envisioned a new Department of Family Services building.
But after significant pushback from residents of the surrounding Historic West Side community, and a push for projects in the vein of the site's history, the county backed away from the purchase.
Other groups that bid on the property when Clark County did have been unable to come up with the funding to close on a purchase, according to a status update on the property filed Jan. 11 in Clark County District Court. Other bidders said at a community meeting in November they had the money to buy the property.
Clark County Commissioner Lawrence Weekly urged them to collaborate on their plans for the site.
The court-appointed receiver for the property, Kevin Hanchett, who recommended the sale to the county, could not be reached for comment.
When Clark County ended its plan to buy, the receiver entered into a new purchase agreement with Spec Builders USA Inc., for $6.2 million.
The property isn't under contract to be sold, but the receiver continues to talk with Spec Builders and another bidder, Las Vegas Moulin Rouge LLC, which previously submitted an offer to buy the property for $8 million but "has been unable to prove it has funding to close," according to the court filing.
If one of the groups enters into a new purchase agreement for the property that matches Clark County's court-approved bid and the group is able to close, a sale can move forward. If there's a new purchase agreement for less than Clark County's bid, a judge will need to approve the sale.
The Moulin Rouge's short but storied run hosted some of the most popular black entertainers of the 1950s, when Strip hotels were segregated.
It earned a place on the National Register of Historic Places, but the site later fell into disrepair. The city of Las Vegas in 2017 declared the remaining structures an imminent hazard and has since been razing them.
Contact Jamie Munks at jmunks@reviewjournal.com or 702-383-0340. Follow @JournoJamie on Twitter.