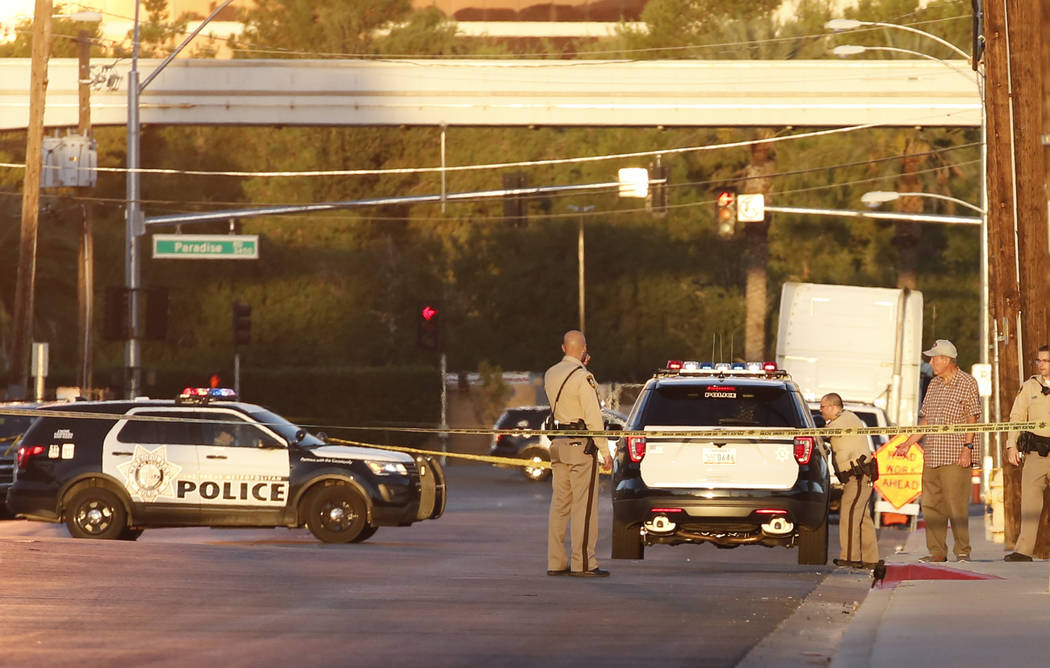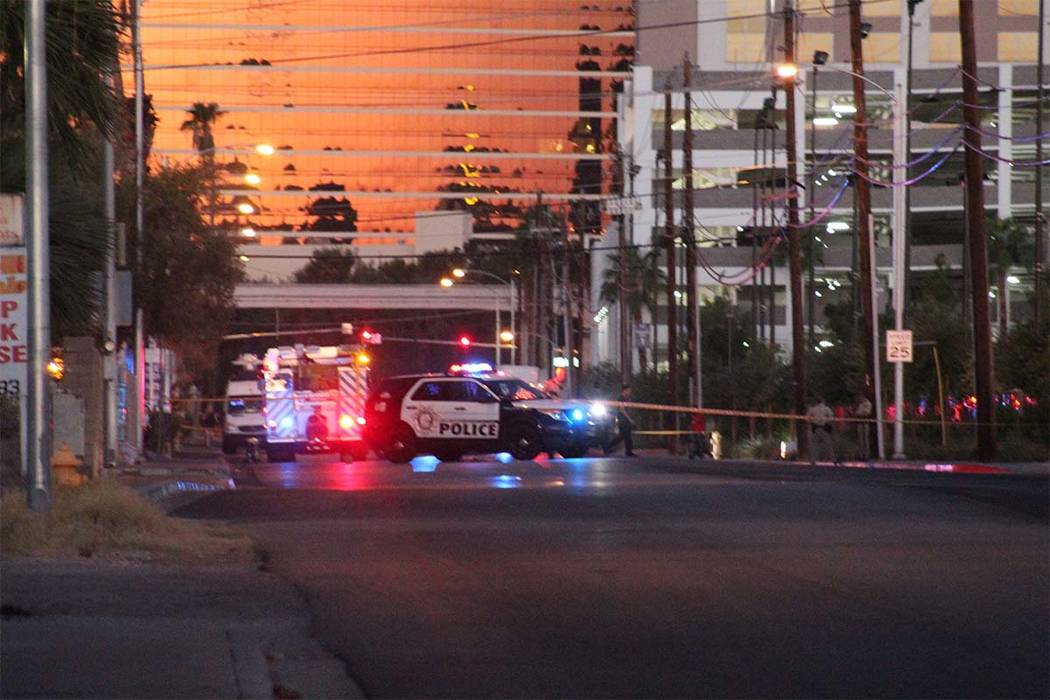 A can of pepper spray triggered the evacuation of two central valley apartment complexes early Tuesday as officers investigated what they thought was a hazardous methamphetamine lab, Las Vegas police said.
About 4 a.m., the Metropolitan Police Department was called to investigate reports of "slamming and shouting" coming from an apartment unit at the French Quarter Apartments, 535 Sierra Vista Drive. When the residents opened the door for officers, police smelled fumes that caused an "adverse physical reaction," Metro Lt. David Gordon said.
A supervisor standing about 100 feet away from the apartment had the same reaction, he said. The Las Vegas Fire Department took over from there, evacuating about 30 people from the apartments and a neighboring complex.
When hazardous material teams from Metro and the fire department searched the apartment, they didn't find any evidence of a drug lab.
Police suspect that the the strong odor and physical symptoms came from a can of pepper spray that was discharged right before the residents opened the door, Gordon said.
The two patrol officers who responded to the initial call were hospitalized as a precaution, Gordon said, and a third was later hospitalized as well. All were later released.
Residents were evaluated by medical staff as they were evacuated from the complex. None reported injuries or ill effects from the fumes, he said.
Police detained two people who were inside the apartment. They were still being interviewed early Tuesday.
The apartment complexes were evacuated for about four hours, and Sierra Vista was blocked off between Swenson and Paradise roads.
Gordon said the Las Vegas Convention Center was "extremely accommodating" and gave police and firefighters space to stage. The center also opened one of the South Halls to residents who were evacuated so they had access to water and restrooms.
Contact Max Michor at mmichor@reviewjournal.com or 702-383-0365. Follow @MaxMichor on Twitter. Review-Journal staff writer Rio Lacanlale contributed to this report.
535 Sierra Vista Drive, las vegas, nv