Pet project: Couple's love of animals prompts opening of northwest valley store
December 25, 2016 - 3:03 am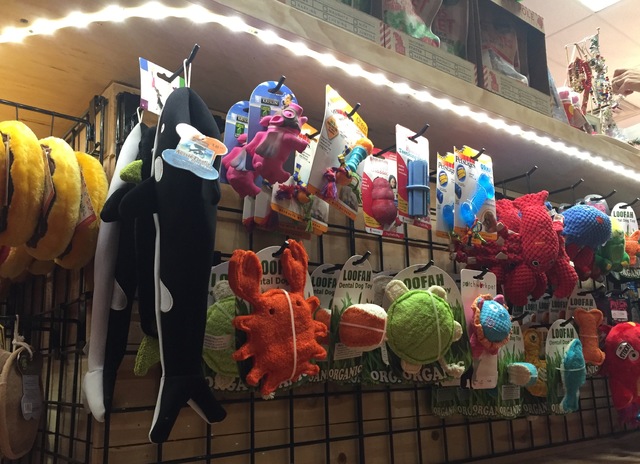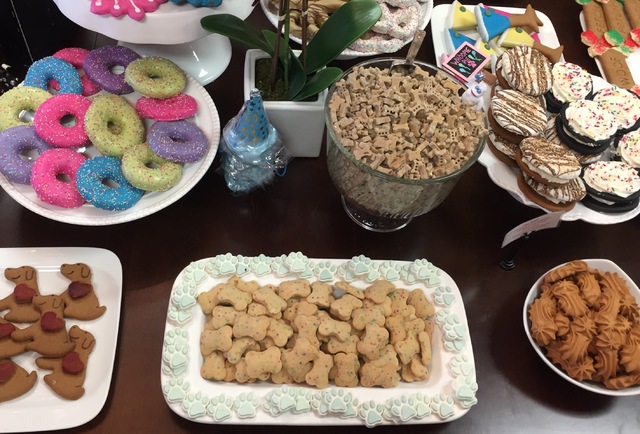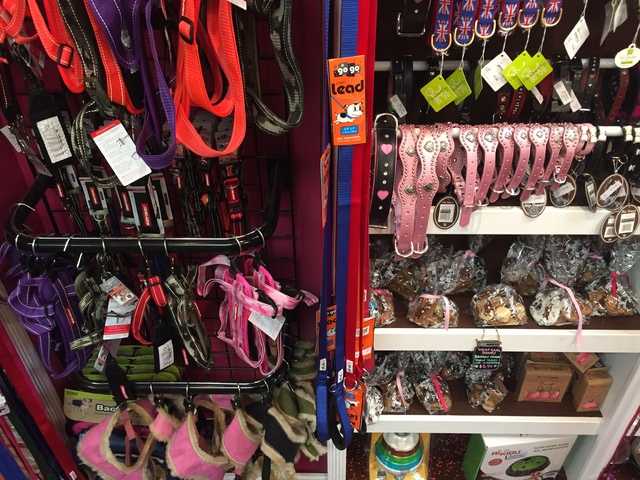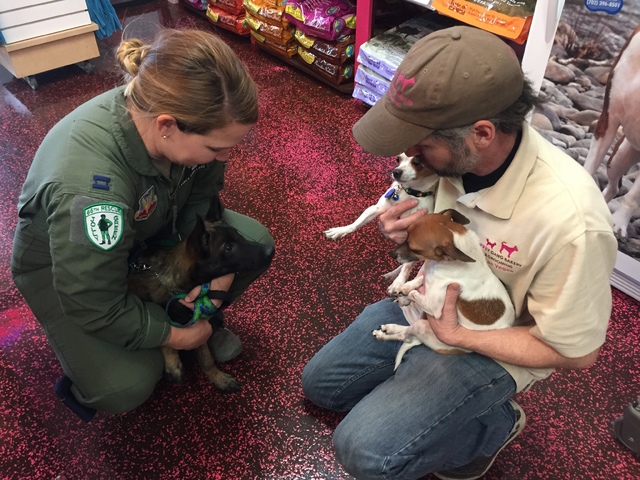 Adrienne Breen of North Las Vegas says animals have seemingly gravitated toward her for years.
"I was constantly bringing animals home," she said. "I've always had a love for them."
That love for animals prompted Adrienne and her husband, Jim, to open Woof Gang Bakery & Grooming at 7080 N. Durango Drive in June 2013. The franchise store, inside the Montecito Town Center in the northwest, marked the realization of a lifelong dream for Adrienne and a new career path for Jim. Now, they hope to expand or assist others who are looking to franchise.
Adrienne adopts dogs with disabilities. Two of the Breens' pets who were in their store are disabled: Happy has a neurological disability and Hannah is blind.
"I only adopt dogs no one wants," she said. "I like to show people options."
Jim was a union electrician who lost his job in summer 2012 when the Terminal 3 project at McCarran International Airport concluded. With his career at a turning point, Jim decided to research opening a shop — to Adrienne's surprise.
Inspired by her fondness for animals, Jim said, he gave it a shot.
"Opening a business was something we hadn't done before," he said. "It was her passion. If it wasn't for her, I wouldn't have done it."
The Breens searched for an established company with a secure client base. That led Jim to Florida-based groomer Woof Gang.
"While researching, I liked their reviews from competitors," he said. "The CEO flew out and helped us find a location. The support they give us is great."
The Breens own the first Woof Gang shop in the Las Vegas Valley. There also is a Woof Gang in Henderson; the Breens said they helped open that shop.
Woof Gang Bakery & Grooming offers gourmet dog treats, healthy pet foods, allergenic pet foods, accessories, pet grooming and pet supplies.
Las Vegas resident and shop frequenter Joy Pancake, 60, said she enjoys the store's variety of products and welcoming aura.
"They have the best products and a beautiful store," she said as she bought a birthday cake treat for her dog, which suffers from allergies.
Shopper Lauren Robillard of North Las Vegas visited with her Belgian Malinois puppy, Rider.
"We usually come in and get a treat after a hike," Robillard said as she bagged self-serve treats. "The selection is fun and the store is well-stocked."
Sometimes, guests stop in for advice on animal products or training.
"(Adrienne and Jim) are super nice, super helpful, and they're knowledgeable," Robillard said as Rider ran under the snack table.
Jim said they hope to help others in opening franchise stores. For inquiries on opening a store, contact Woof Gang Bakery & Grooming at 702-462-9663.
Contact Raven Jackson at rjackson@viewnews.com or 702-383-0283. Follow @ravenmjackson on Twitter.