Rare procedure in US promises amputee quality of life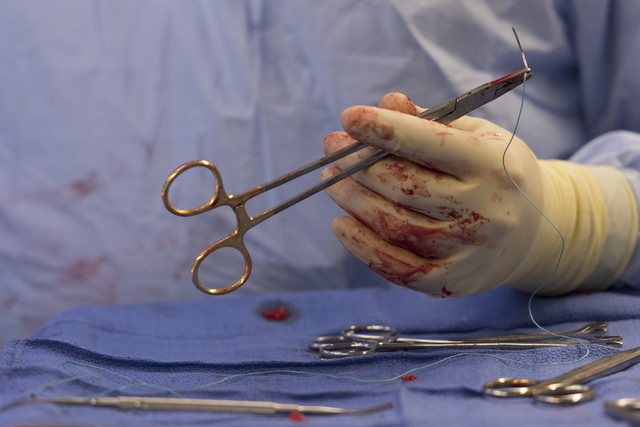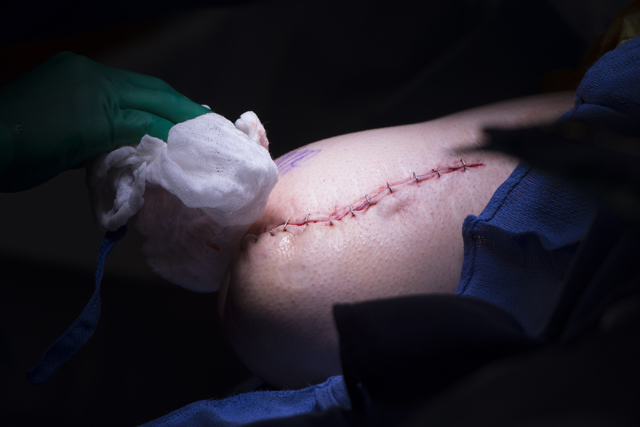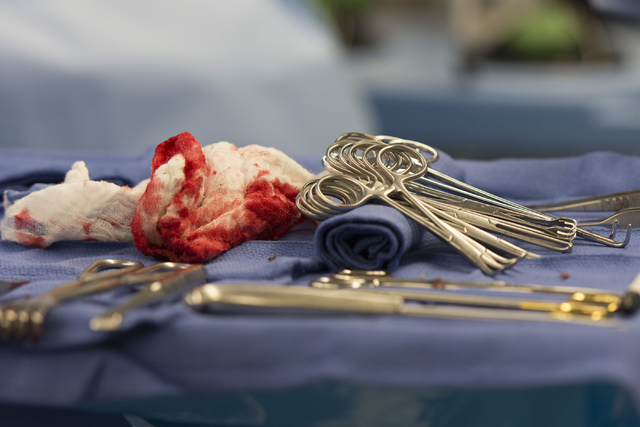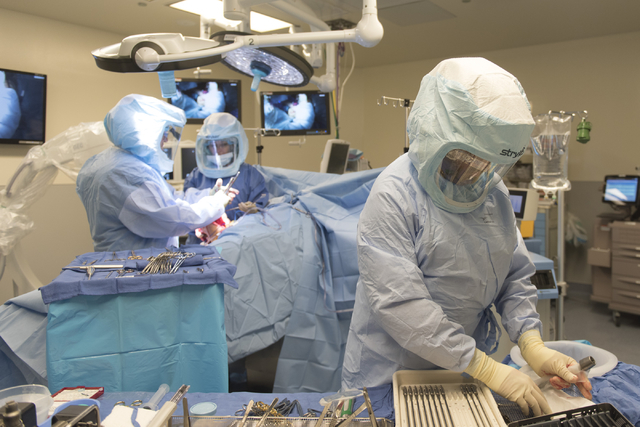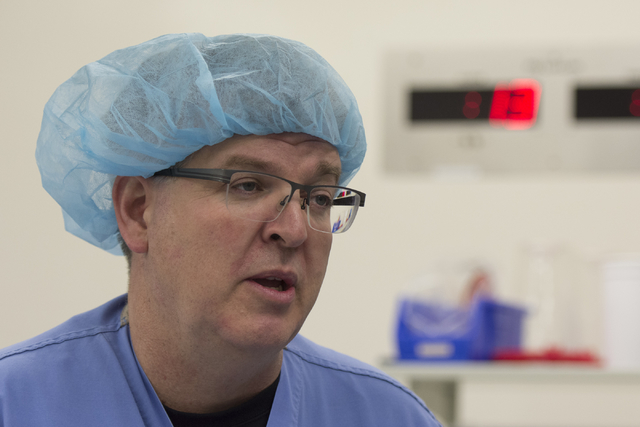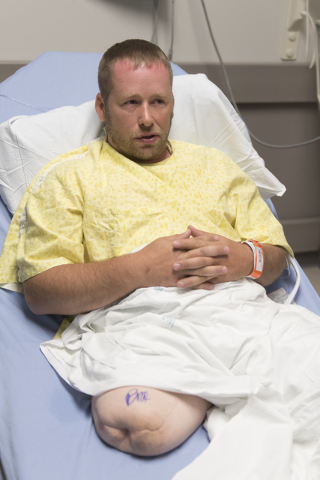 There's a question that's plagued Breckenridge, Minnesota, resident Anthony Reff for more than 10 years: Why him?
The pedestrian victim of a September 2005 car accident, Reff lost much of his right leg in a necessary amputation.
"I was severely injured," he said. "I pretty much barely had a heartbeat when rescue got there."
He's since suffered pressure sores and discomfort from the prosthetic leg he can stand wearing for only an hour at a time, but his despairing question has recently morphed into a hopeful inquiry: Why was he chosen for what he calls a potentially life-altering procedure?
Why him?
Reff, 39, underwent the first of two scheduled surgeries June 3, becoming the second osseointegration patient of Centennial Hills Hospital Medical Center Chief of Surgery Dr. Ronald Hillock.
"I'm anxious. I'm excited and hopeful. I've got a pretty positive outlook on the whole thing," Reff said.
Hillock leads one of only a handful of groups performing this type of procedure in the United States.
Osseointegration, which has been practiced in Europe for decades, occurs when a bone attaches itself to an implant.
The specifics of the procedure vary around the world.
Hillock said his process for leg amputee osseointegration was developed after extensive research and discussions with experts on the procedure.
Initially, Hillock forcefully pushes a custom titanium rod, or stem, into the femur, irritating the bone.
With time, the bone grows into the stem's textured surface in an attempt to heal, anchoring the implant in the bone.
After about three months, Hillock connects an abutment to the stem, and the abutment permanently protrudes from the skin.
A prosthetic is then attached directly to the metal sticking out of the leg, eliminating the need for a prosthetic socket.
"They can feel when the prosthesis makes contact with the ground through the vibration that comes up through the bone," Hillock said.
An orthopedic surgeon, Hillock spent 17 years with the Army traveling to areas including Turkey, Bosnia and Kosovo during multiple deployments.
His interactions with amputees drove his involvement in the osseointegration field.
"They're young and active, and you want to try to help improve their existence," he said.
Rickard Braanemark, visiting associate professor of orthopedic surgery at the University of California, San Francisco, has participated in more than 300 osseointegration surgeries, leading 150 to 200 of them himself.
His implant is threaded into the bone and is based on a method pioneered by his father for dental implants.
The Swedish physician emphasized osseointegration generally is not suited for amputees with diabetes or peripheral vascular diseases.
Instead, it targets younger patients who have suffered from tumor- and trauma-related amputations.
"They find the use of the conventional prosthesis unacceptable or so dysfunctional that they can't achieve their goals," Hillock said.
Reff saw the surgery as an opportunity to walk without excessive pain inflicted by the socket.
"The No. 1 complaint of an amputee is that skin-socket interface," said Dr. James Ficke, chairman of the department of orthopedic surgery at Johns Hopkins School of Medicine.
After being approved by Hillock for surgery, Reff was overjoyed.
"I cried right on the spot," he said. "This is my chance at a quality of life again."
When Elizabeth Bailey-Smith was diagnosed in 2012 with a malignant tumor at the back of her knee, her training as a nurse hadn't prepared her for her emotional reaction.
"All that went out of the window," she said. "The first thing that entered my mind was, 'I'm going to die.'"
Bailey-Smith suffered severe pain from the tumor and was told she could either undergo amputation or remove the tumor and have additional surgeries each time it grew back.
Before her May 2013 amputation, she spoke with Hillock about osseointegration.
Now 69 years old, she became his first osseointegration patient and one of the first amputees in the United States to undergo the procedure.
"It's a part of me," she said of her prosthesis. "The only time I don't wear it is when I'm sleeping."
Despite the endorsements, the surgery can have side effects.
Bailey-Smith suffers from skin irritation and burning.
Risks of osseointegration include skin infections, drainage issues, fractures to the femur and serious bone infections that could lead to rejection of the implant or possibly more severe amputations.
Bailey-Smith said she has no regrets and that her pain now isn't comparable to what it was like before the surgery.
The device Hillock uses, manufactured by Signature Orthopaedics, has not been approved by the U.S. Food and Drug Administration but, as a custom device, is exempt from select regulations.
Ficke, a retired Army colonel who has worked with amputees since 1994, said it's vital those in the field proceed cautiously.
"It's important to understand that it's new technology," he said.
The procedure done by Hillock, which costs about $18,000 overall, is not covered by all insurance companies.
Reff, a former supervisor at a manufacturing facility, raised the money through crowdfunding site GoFundMe.
He now says he can't wait to start looking for work again.
"I just keep telling my wife," he said, "when this happens, I'm going to be the bionic man."
Contact Pashtana Usufzy at pusufzy@reviewjournal.com or 702-380-4563. Find @pashtana_u on Twitter.
A previous version of this story incorrectly reported the military service of Dr. James Ficke.