Red Rock Canyon group offers reward to stop graffiti in area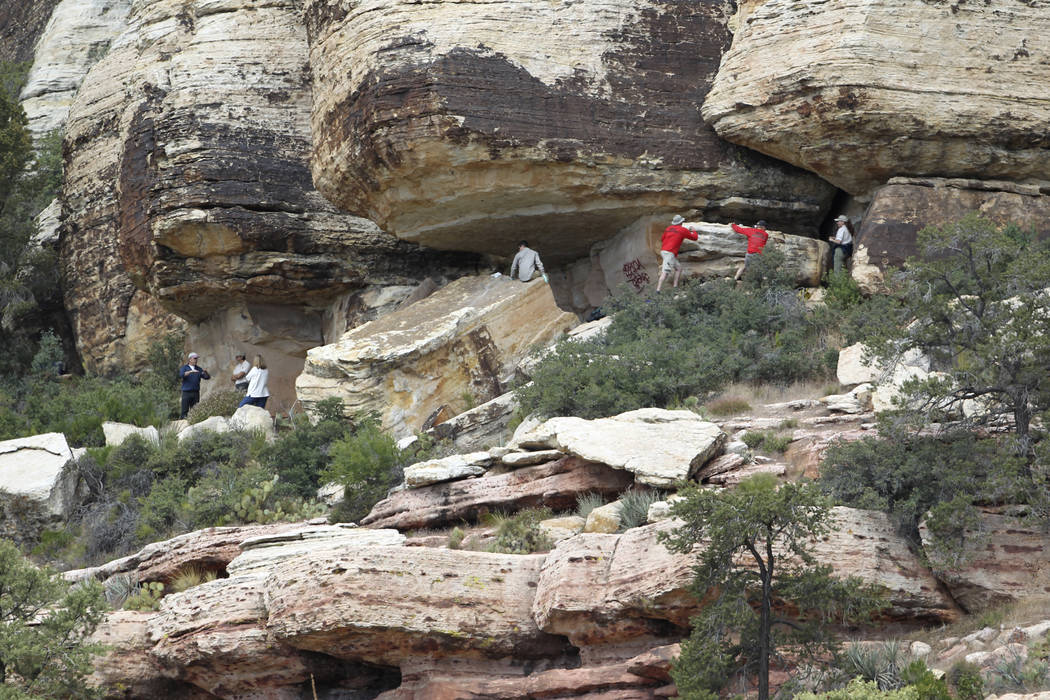 A group dedicated to preserving the beauty of Red Rock Canyon has had it with visitors marking their territory, so to speak.
Friends of Red Rock Canyon have offered a $3,000 reward for information leading to the arrest and conviction of anyone defacing Red Rock Canyon. The original reward was first presented on Dec. 30 on its website. A recent "artistic effort" produced this post on its Facebook page on Monday:
"Frankly, we're tired of spending thousands of dollars on removing graffiti from Red Rock Canyon. We would much rather spend the money (and our time) on bringing schoolchildren to the Rock for a day of education and appreciation. Please help up stop this idiotic defacement of a beautiful area," read a post on the group's Facebook page.
How to report an incident can be found here.