Remembering the Southern Nevadans we lost in 2022
Updated January 1, 2023 - 11:00 am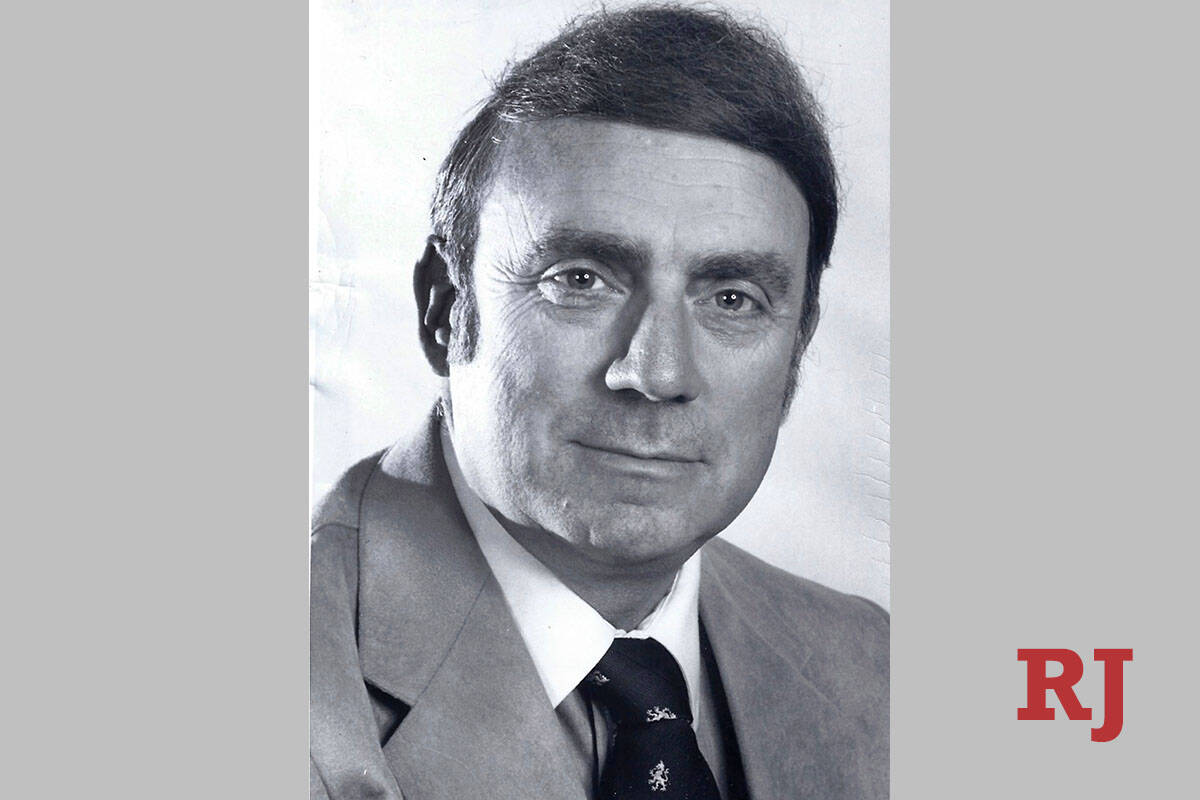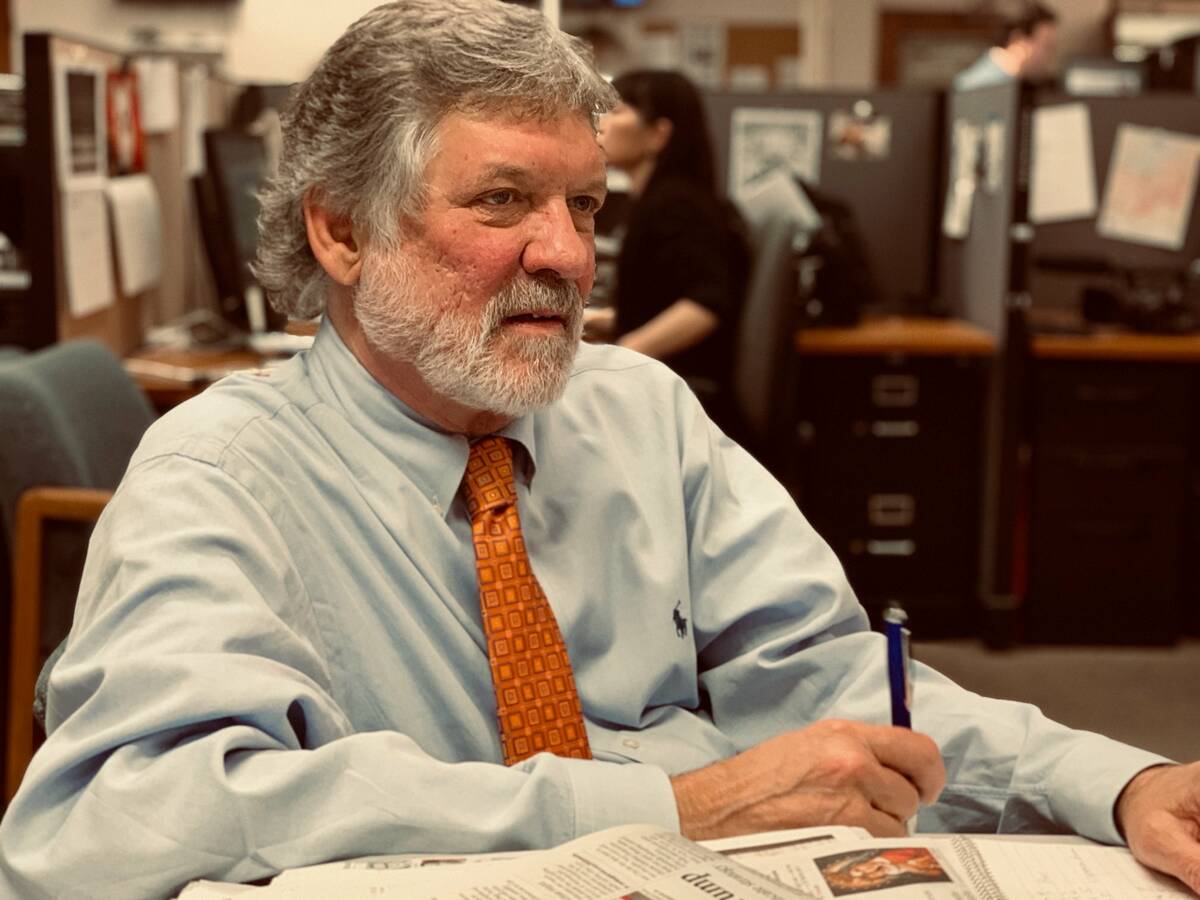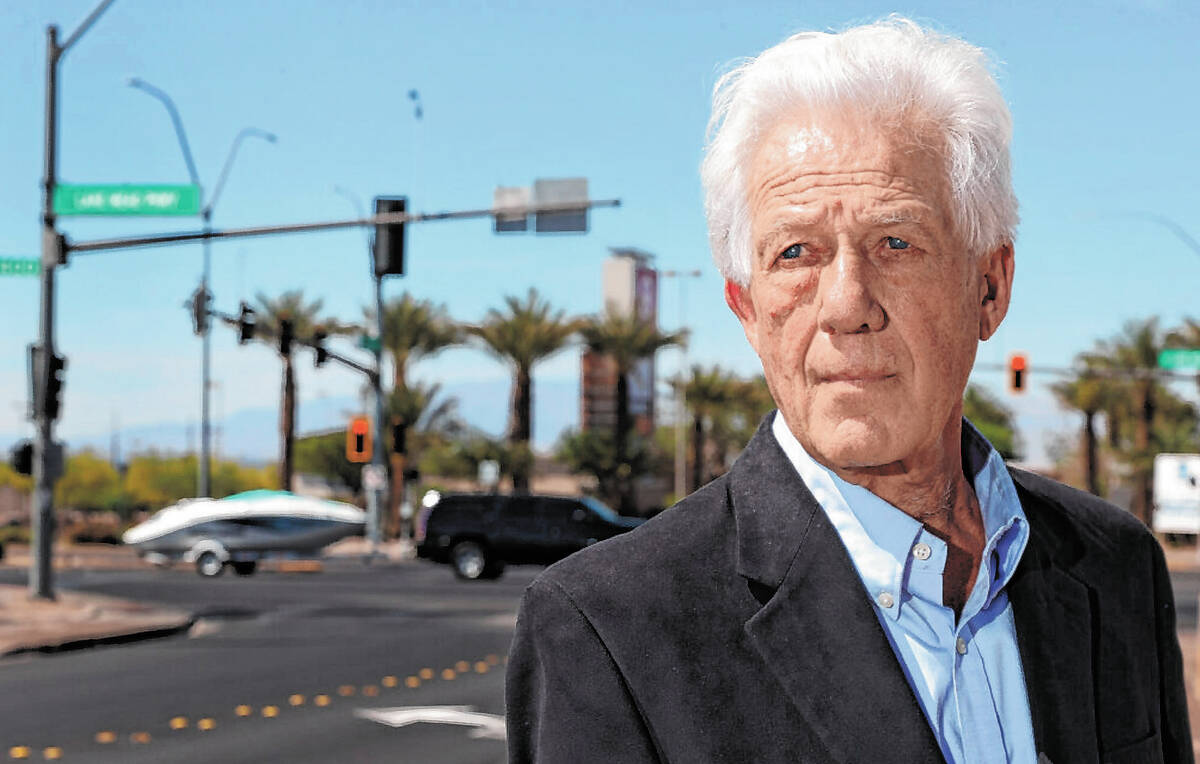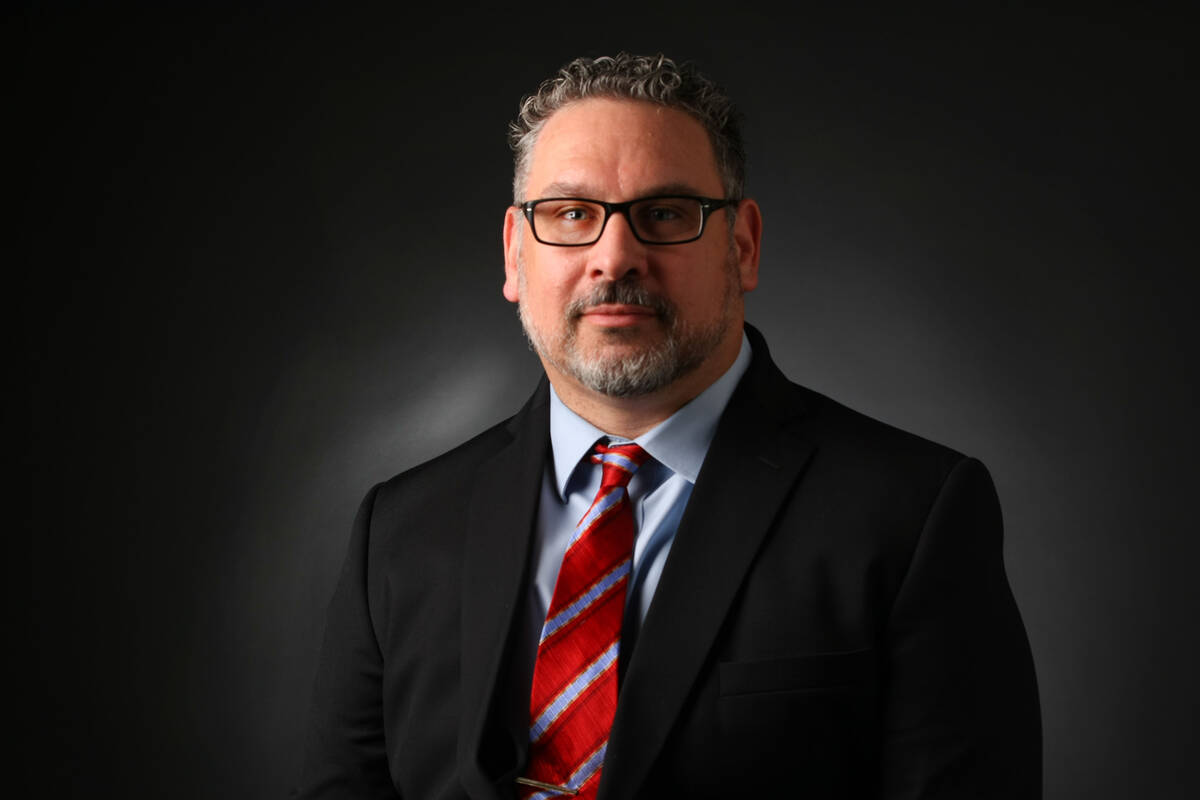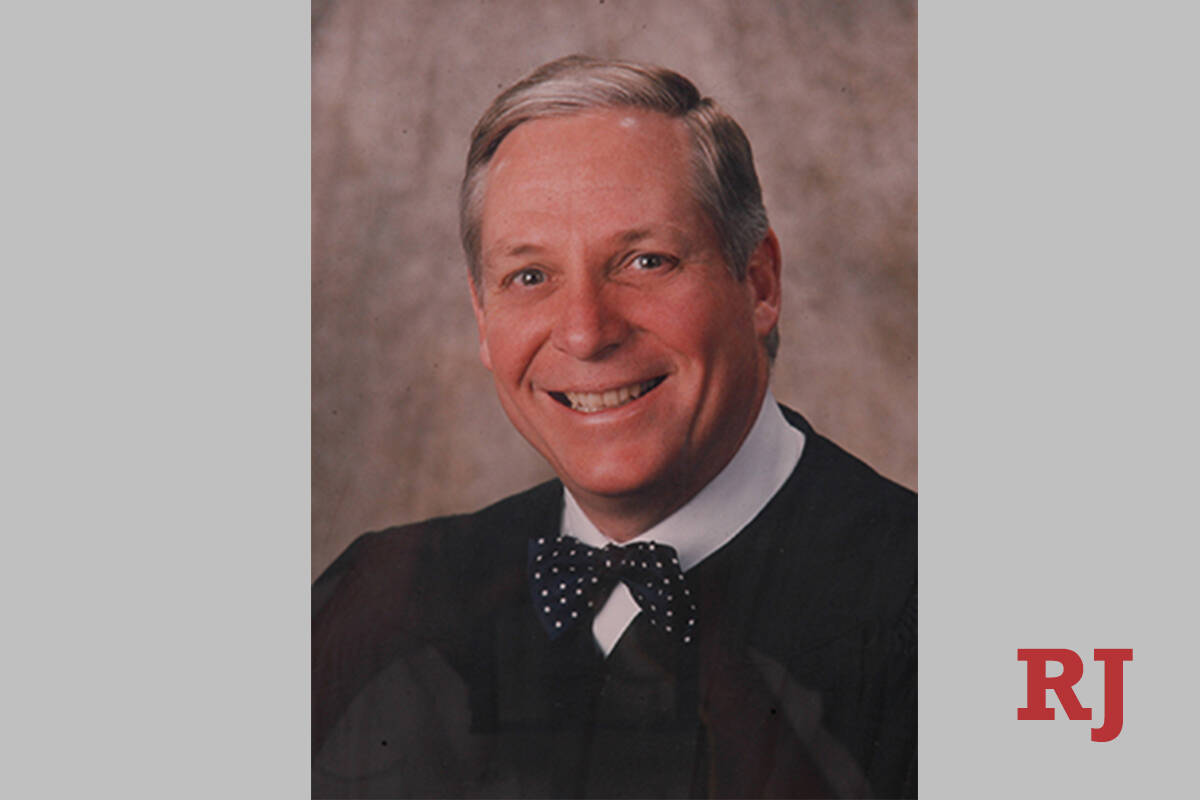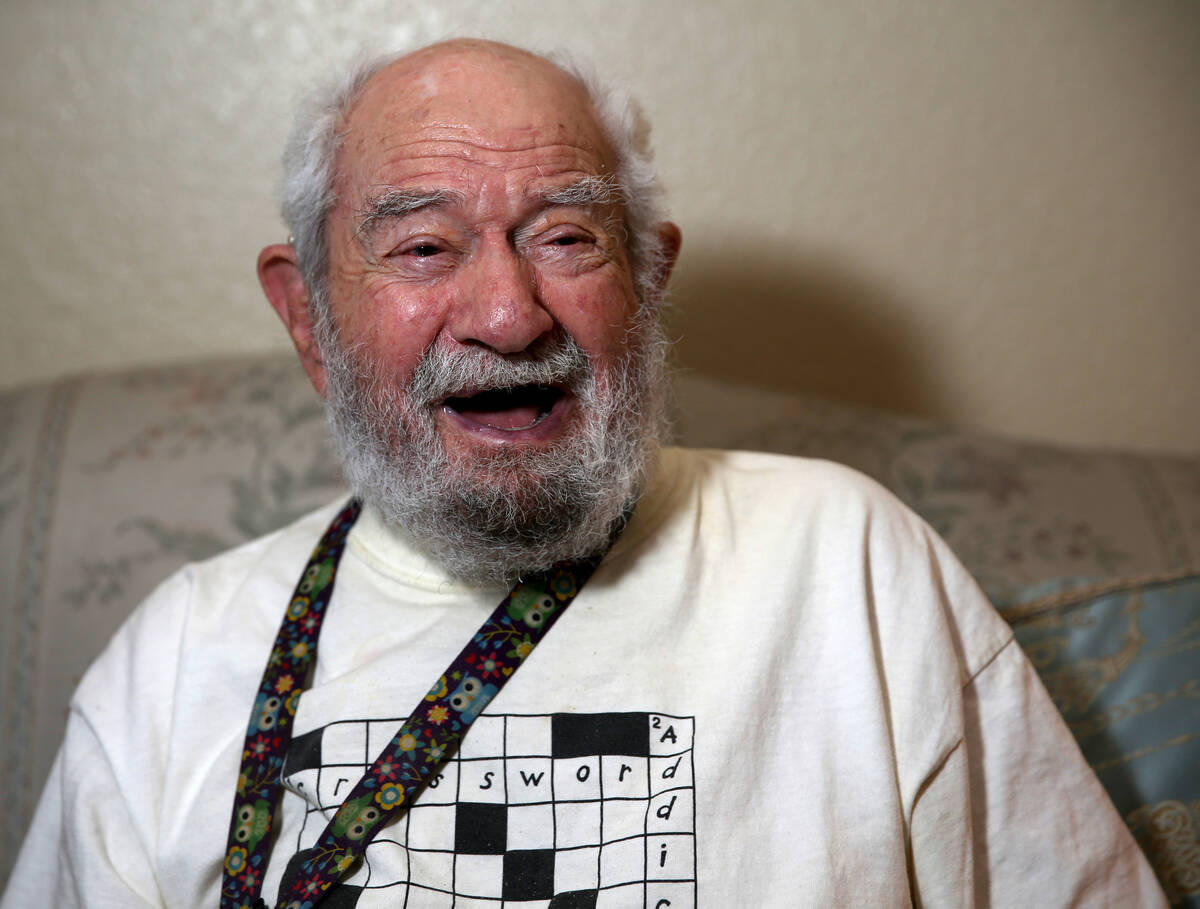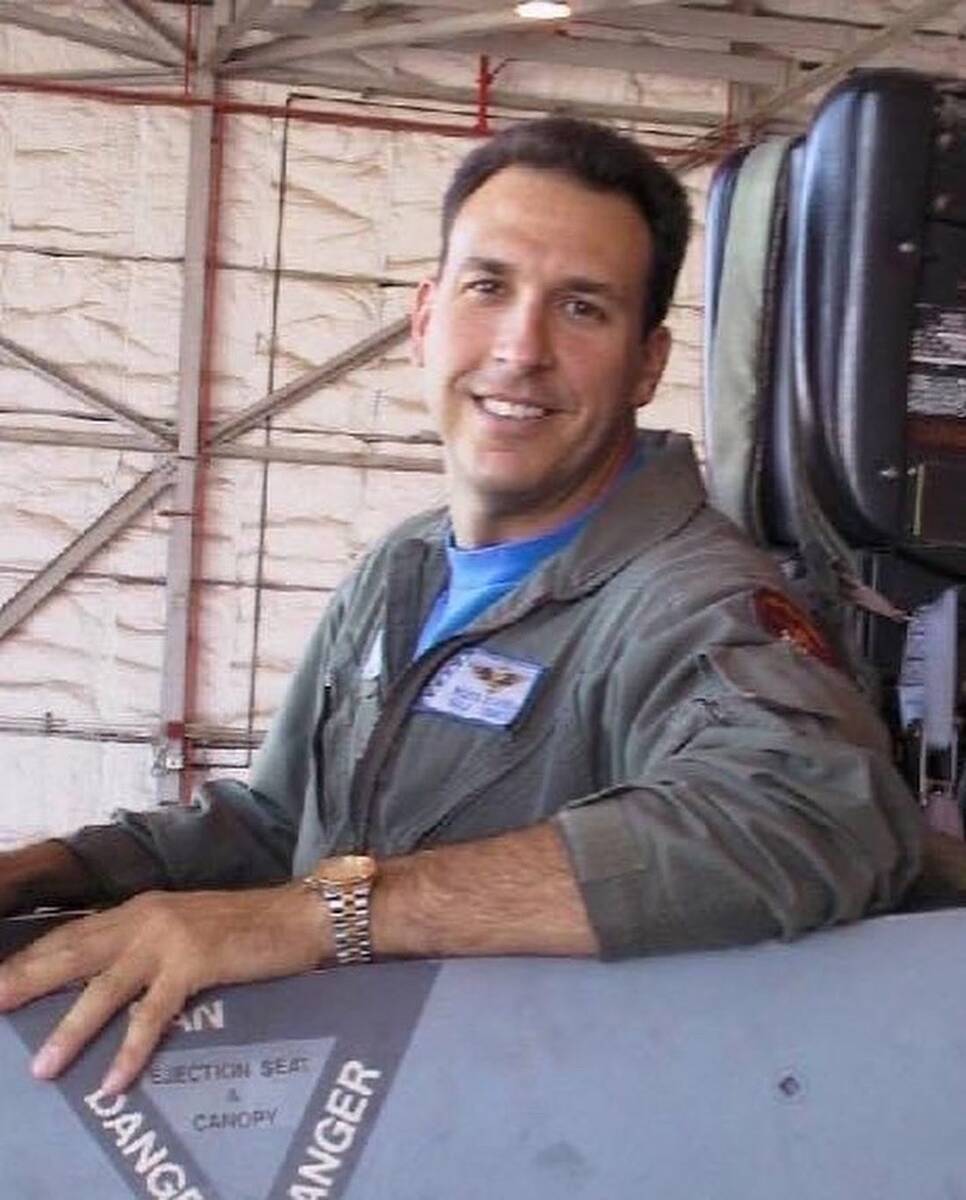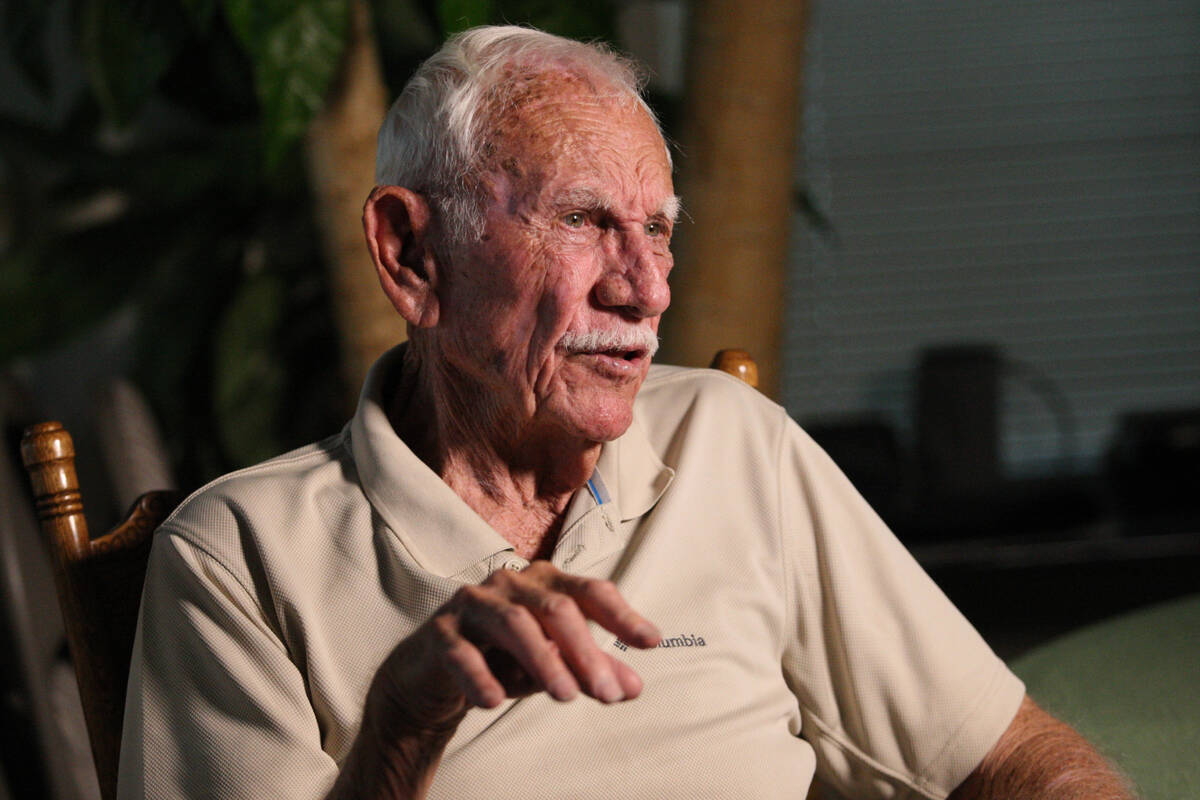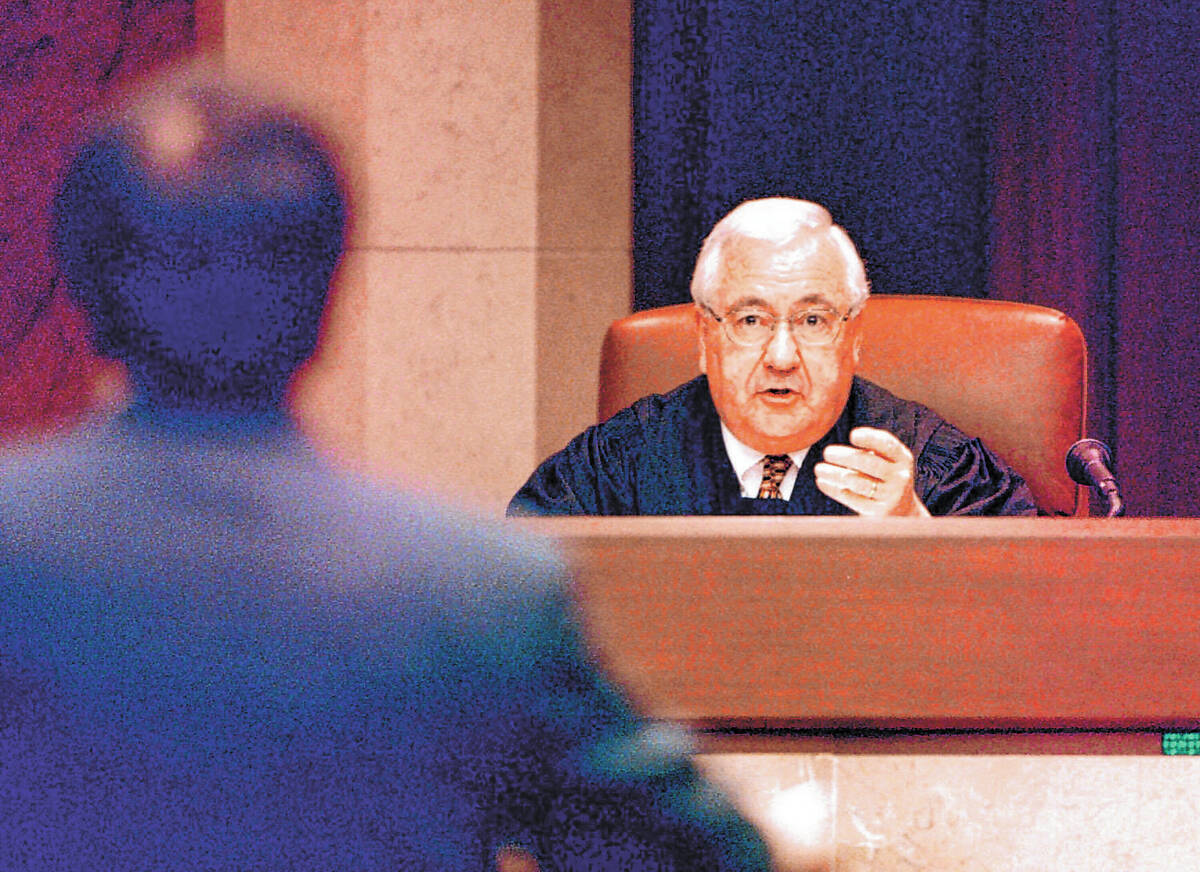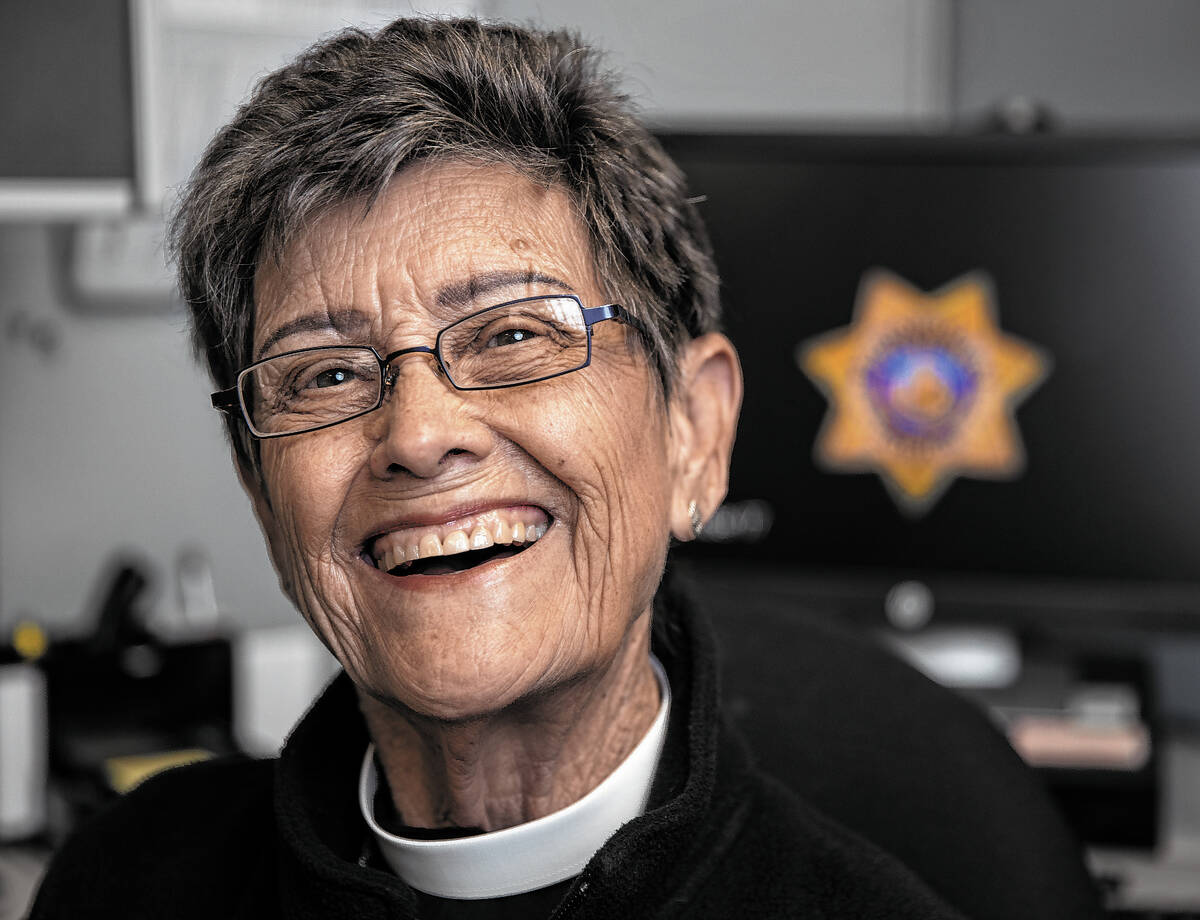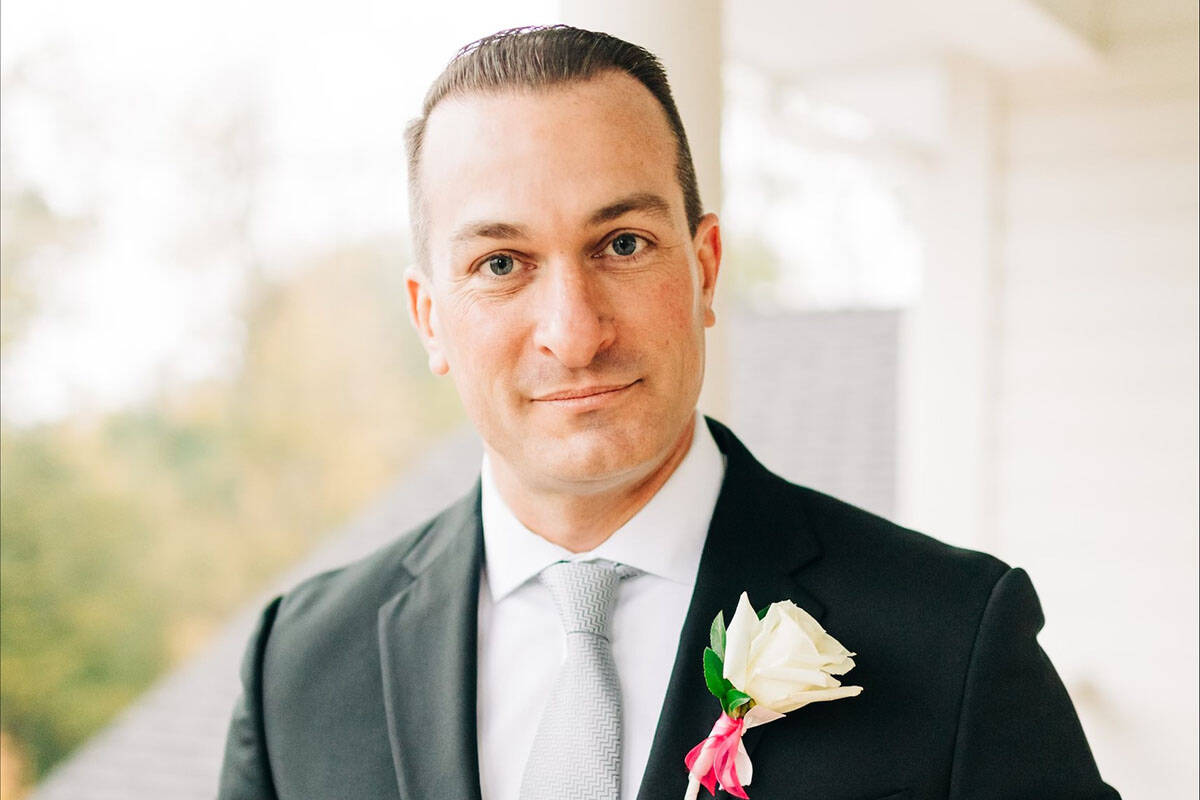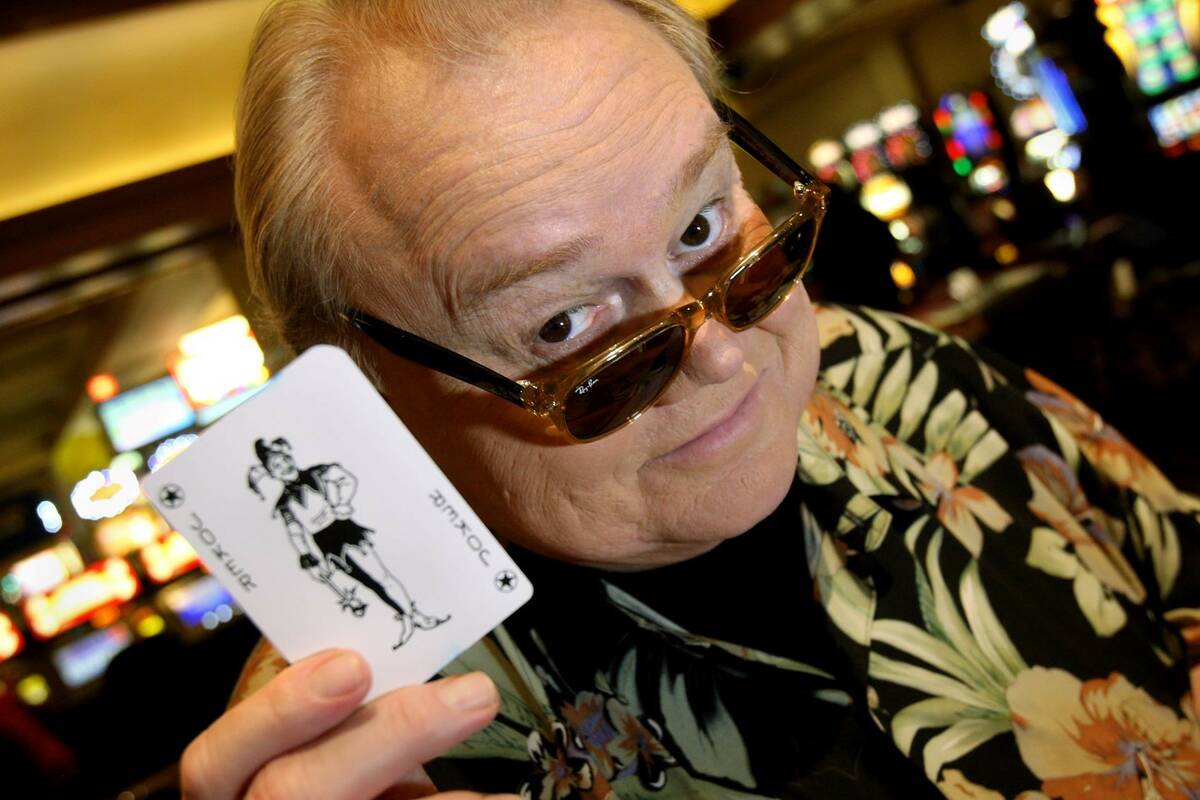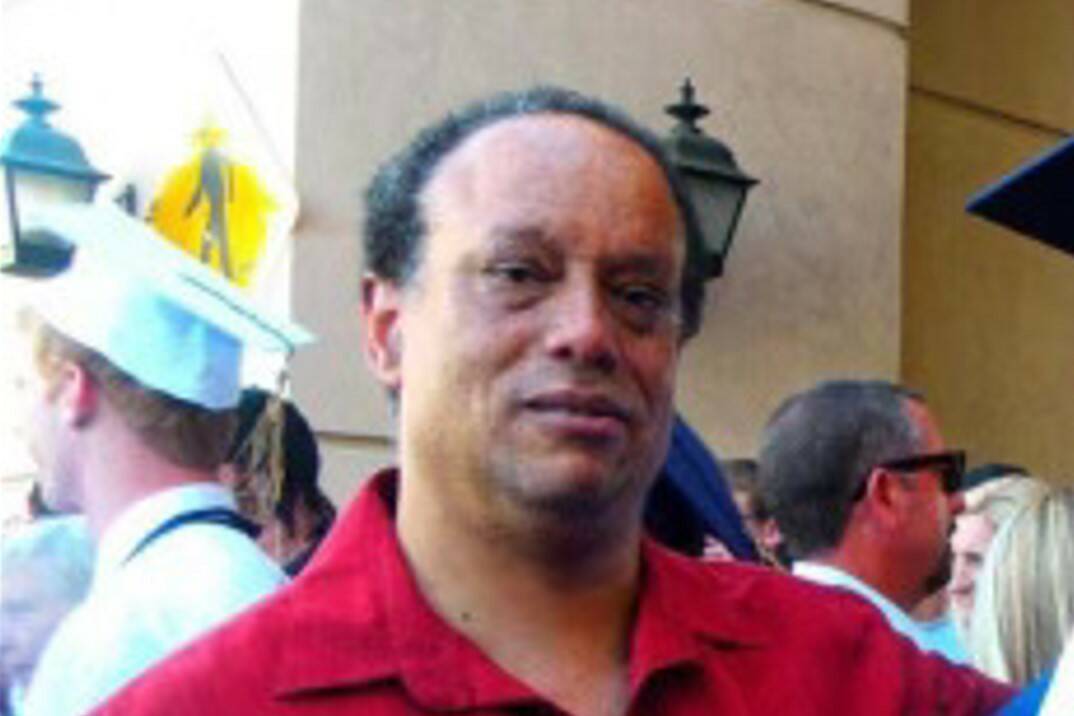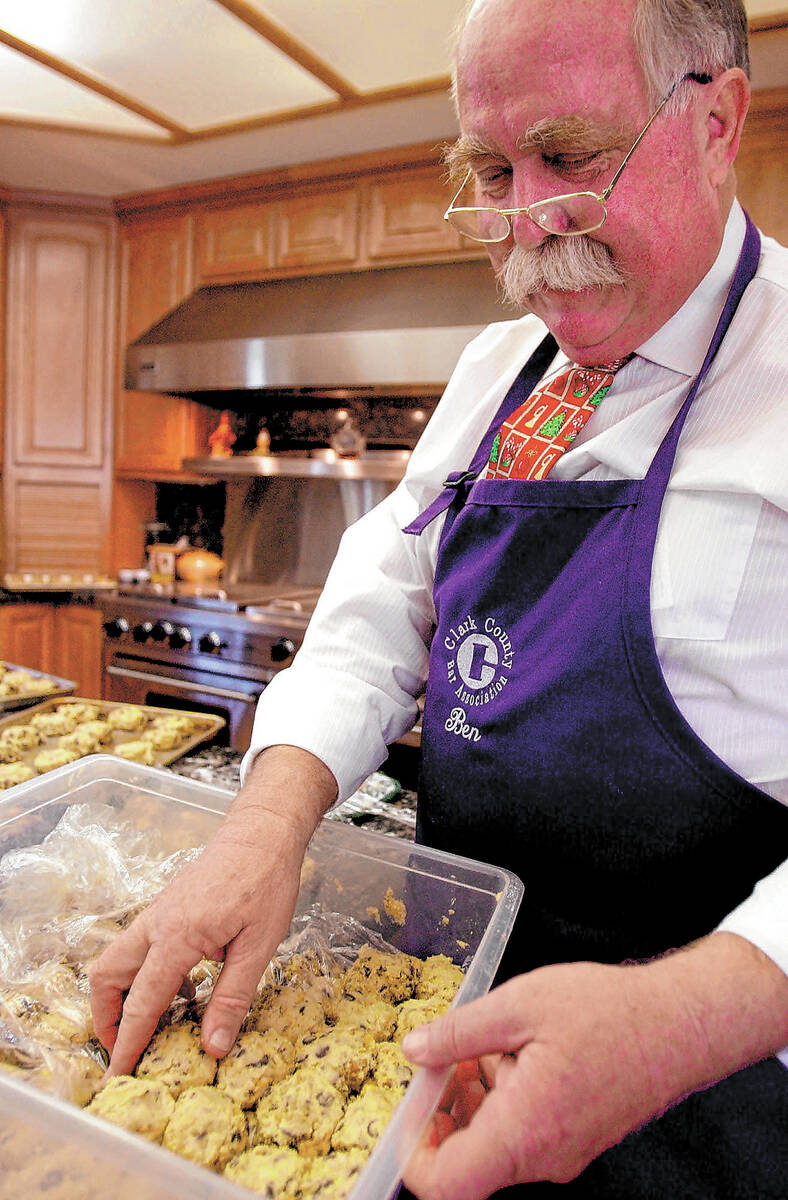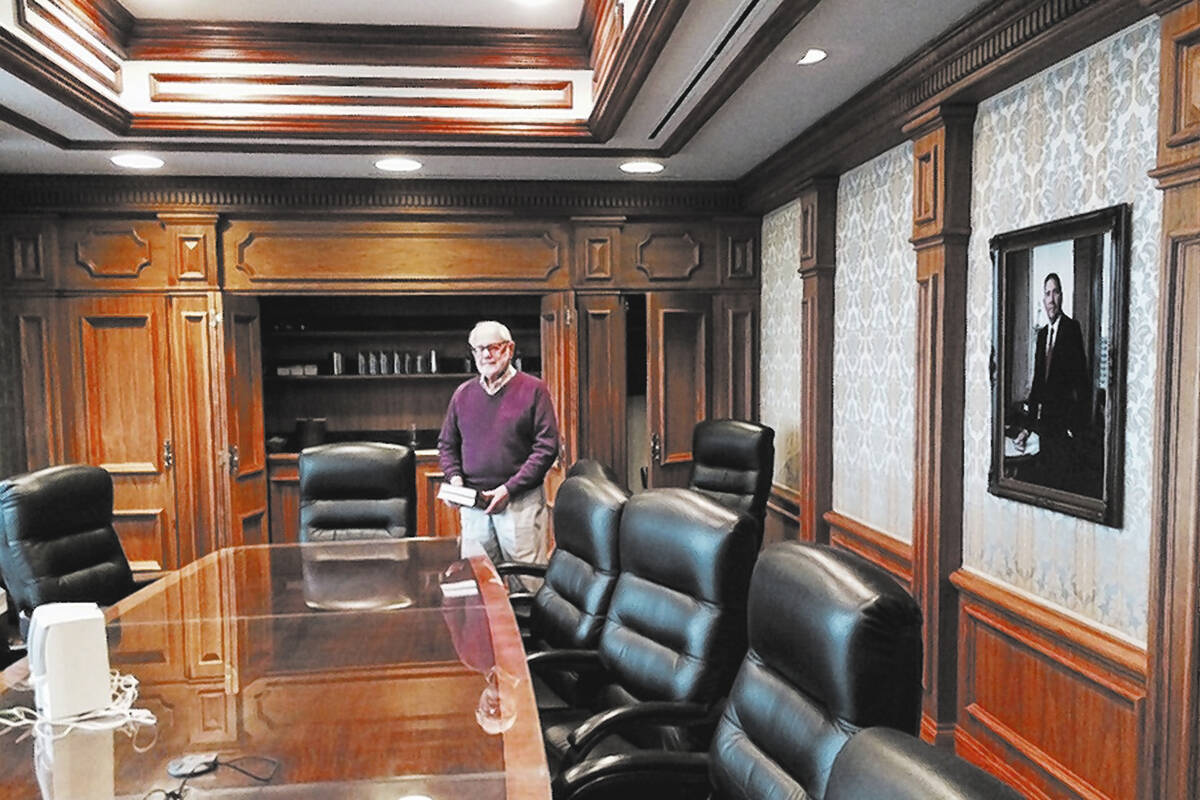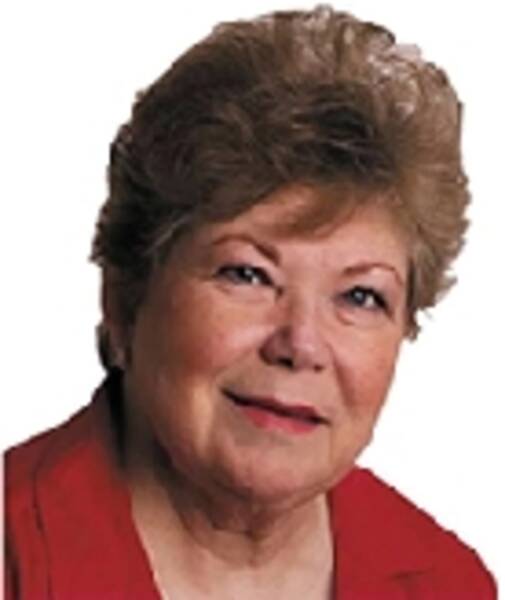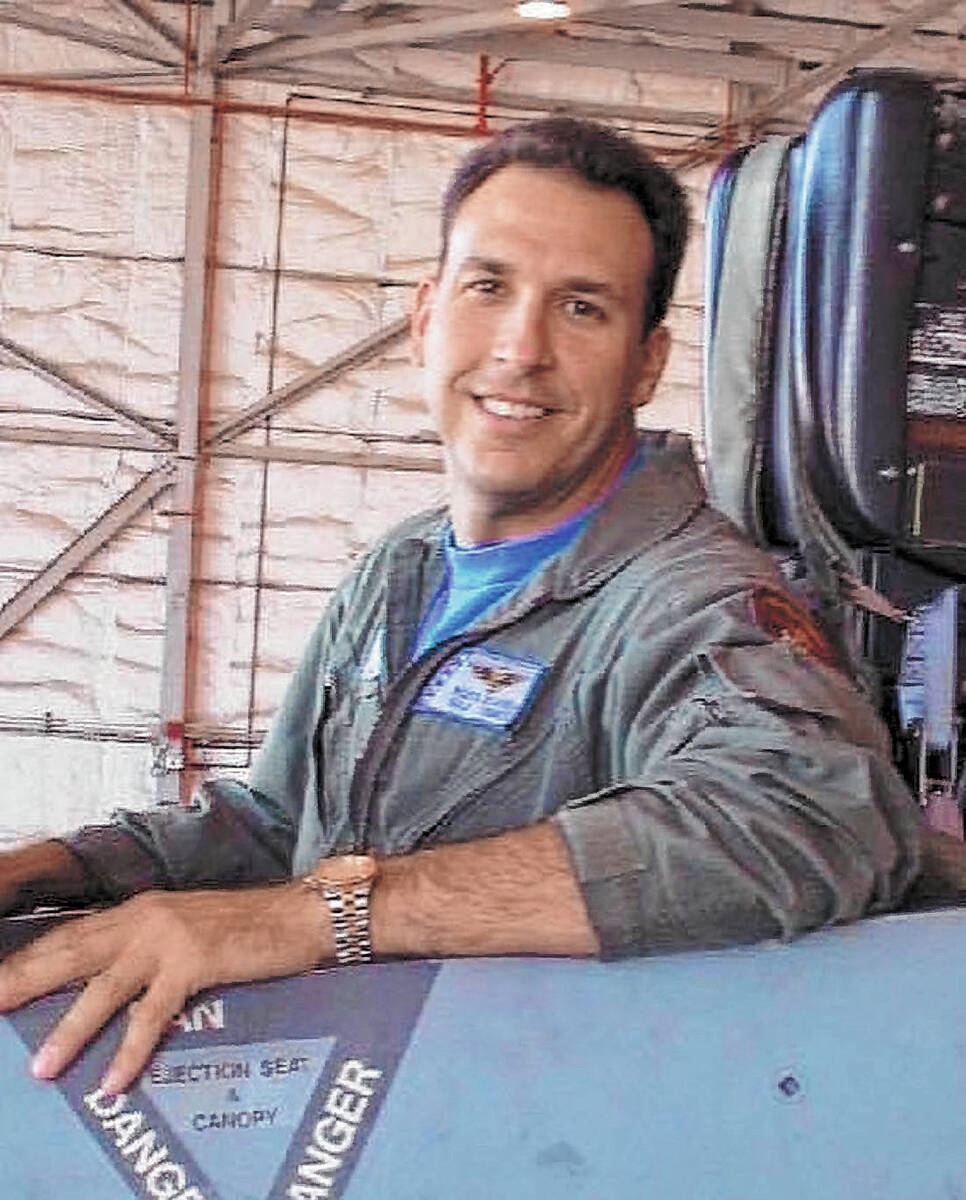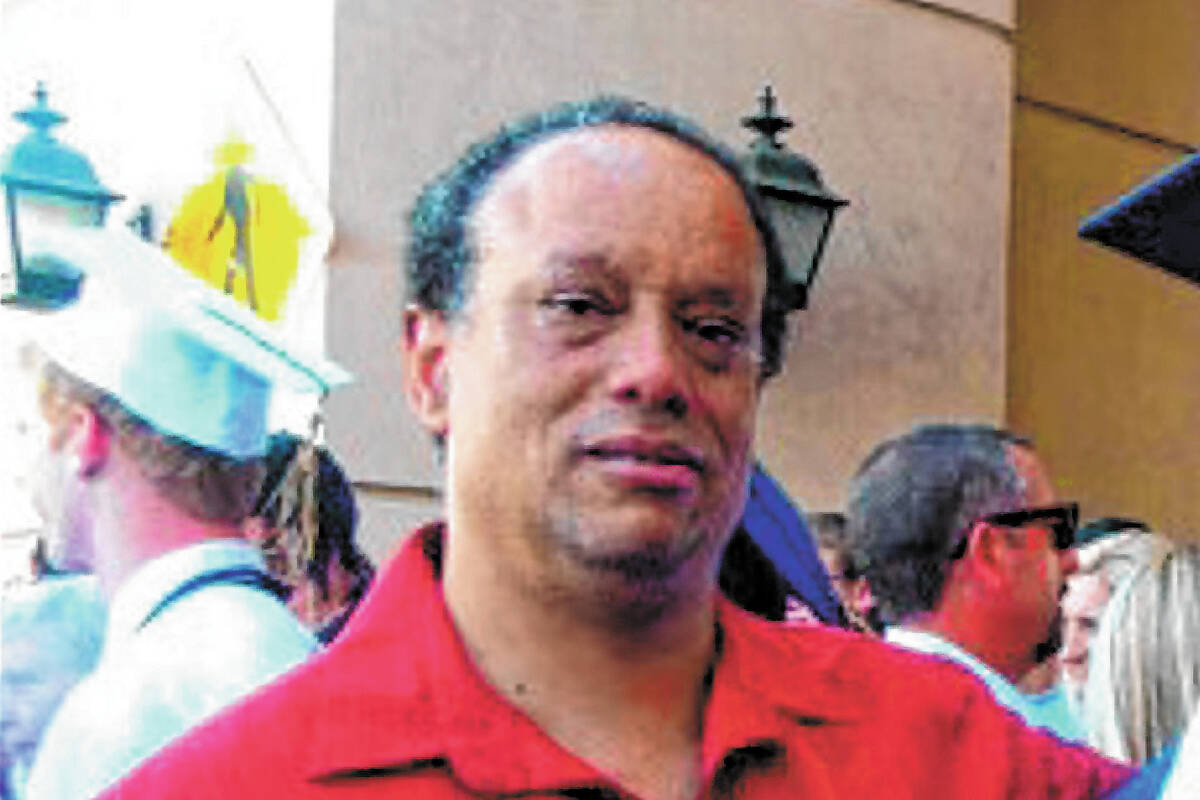 Ed Hall, the last known Pearl Harbor survivor in Nevada, died at 99 on Nov. 2 at the North Las Vegas VA Medical Center.
Hall was 18 and in the U.S. Army Air Corps when Japan attacked American forces in Hawaii. He was on kitchen duty cleaning a frying pan when the surprise attack began.
"It'll be forgotten, just like the Civil War, or the Spanish-American War," Hall said in a recent interview with the Review-Journal. "This country better wake up or it's going to happen again, that nobody will pay attention to the warning signs, like that day of Dec. 7, 1941."
After being discharged in 1946, Hall moved to Chicago where he worked for 40 years. He retired to Las Vegas in 1994.
On Veterans Day, Hall was honored with a memorial service at the Masonic Memorial Temple of Las Vegas.
"He was the greatest man I've ever known," Hall's longtime friend, Greg Mannarino, said during the Nov. 11 service.
Hall was one of several Southern Nevada veterans and many other notable people with local ties who died in 2022.
Veterans
Vincent Shank, 106, died in his sleep on Dec. 11. Shank was a B-17 bombardier during World War II. He was captured and spent 22 months in a prisoner-of-war camp. After the war, Shank played the trumpet in big bands, including in Las Vegas where he worked from 1951 until the early 1980s.
Ross Scanio, 58, died in an airplane crash near the Boulder City airport on July 3. The Henderson resident was a former fighter pilot and retired Marine Corps lieutenant colonel. In 2021, Scanio started a business he called "Adrenaline Therapy" where he would lead veterans on desert excursions to help those struggling with post-traumatic stress disorder.
William Dean Whitaker, 97, was a Purple Heart recipient for injuries he suffered during his first World War II mission after enlisting as a bombardier in the U.S. Army Air Corps. He trained at Las Vegas Army Airfield, which was later renamed Nellis Air Force Base. Whitaker's plane was shot down over Germany and he was taken prisoner in November 1944. He was rescued by liberation forces seven months later. Whitaker died on July 14.
Politics
Reynaldo Martinez, 84, managed the late U.S. Sen. Harry Reid's successful campaigns in 1982 and 1984 for Congress as well as Reid's 1986 campaign for Senate. Martinez was Reid's chief of staff for 16 years until 1999. He is the namesake of Reynaldo Martinez Elementary School in North Las Vegas. Martinez died at his home in Incline Village on March 28.
Robert Rose, 82, served 18 years on the Nevada Supreme Court, retiring in 2006. He died in Reno on Feb. 10. Rose was elected to the court in 1988 and served three terms. He served as lieutenant governor for one term and ran unsuccessfully for governor in 1978 against then-Attorney General Robert List. Prior to serving on Nevada's highest court, Rose was appointed to District Court in Clark County in 1986.
Steven Ross, 59, was a former Las Vegas mayor pro tem and city councilman. Ross represented Ward 6 for three terms starting in 2006. In 2016, Ross challenged Clark County Commissioner Marilyn Kirkpatrick but lost in the primary. Ross died at his home on Sept. 8. While on the City Council, Ross beat two attempts to have him recalled.
Law enforcement
Bonnie Polley, 83, worked and volunteered for the Metropolitan Police Department for nearly 40 years. In 2005, she accepted a position as religious coordinator and chaplain at the Clark County Detention Center. Polley died at home of natural causes on Aug. 5. In her role as a deacon, Polley offered "Ashes to Go" on the Strip on Ash Wednesday, as recently as this year.
Truong Thai, 49, was fatally shot while responding to a domestic disturbance on Oct. 13 on East Flamingo Road, near South University Center Drive. The Metropolitan Police Department officer joined the department in 1999 and died from a gunshot wound to the torso. Police said Thai fired five rounds at the individual suspected of killing Thai.
Justin Terry, 45, died on June 10 when a large steel beam that was struck by a semitrailer towing an excavator fell onto an unmarked police vehicle driven by the Metropolitan Police Department detective. The beam was part of the Nevada Department of Transportation's Centennial Bowl construction project. Terry was on duty when he died. He had joined the force in 2001.
Michael Mayberry, 70, served as police chief of the Henderson Police Department for five years starting in 2000. Mayberry joined HPD in 1976 as a part-time officer. He became a full-time patrol officer two years later. Mayberry retired in 2005 and spent 12 years as the master of ceremonies for the Nevada Law Enforcement Officers Memorial in Carson City. He died on Nov. 20.
Entertainment
Maggie Peterson, 81, who played Charlene Darling, of the Darling family bluegrass band from "The Andy Griffith Show," died on May 15 in Greeley, Colorado. Peterson, formerly Maggie Mancuso, lived in Las Vegas for more than 40 years with her musician husband Gus Mancuso. Peterson moved back to Colorado after her husband's death in Las Vegas in December 2021. She was a location scout for movies set in Las Vegas including "Casino," "Mars Attacks" and "Pay It Forward."
Angie Ruvo, 98, her husband Lou and son Larry started the Venetian Pizzeria in downtown Las Vegas in 1955. In 1966, the family launched the Venetian Ristorante and Pizzeria on West Sahara Avenue. Her son Larry Ruvo founded the Cleveland Clinic Lou Ruvo Center for Brain Health. Frank Sinatra, Vic Damone and Perry Como would visit the family restaurant. She died on May 12.
Louie Anderson, 68, was a headlining comedian on and off the Strip since the 1980s and a Las Vegas resident since 2006. Anderson died on Jan. 21 at St. Rose Dominican Hospital, Siena campus, in Henderson. His "Louie: Larger Than Life" show opened at Excalibur in 2003, and in 2010 he shifted to Palace Station with "Louie LOL." Anderson also performed at the Plaza, Red Rock Resort's Rocks Lounge, Brad Garrett's Comedy Club and Jimmy Kimmel's Comedy Club.
Sports
Jim Bolla, 70, is UNLV's all-time winningest women's basketball coach and led the program to seven NCAA Tournaments. Bolla went 300-120 from 1982 to 1996. UNLV won four Big West regular-season titles under Bolla and five conference championships. After coaching he moved into administration in UNLV's athletic department and was the development director until 2001. He died on Oct. 21.
Bob Halloran, 87, was a sports executive at Caesars Palace and the Mirage from the late 1970s to early 2010s where he staged major championship boxing bouts. Halloran died on Jan. 2 in Rancho Mirage, California. He began his career as a sportscaster for a CBS affiliate in Florida before being hired by the national network. Halloran was inducted into the Boxing Hall of Fame in 2012.
Business
David Biddle Jr., 87, was known as the "King of Cars" in Las Vegas and was one of the first Black men to find significant business success in the Southern Nevada car sales industry. Biddle started in vehicle sales in Minnesota before moving to Las Vegas in the late 1960s. He sold vehicles to the likes of Muhammad Ali, Sugar Ray Leonard, Frank Sinatra, Redd Foxx and Don King. Biddle died on Feb. 14.
Dr. Nicholas Vogelzang, 72, was a globally renowned Las Vegas oncologist. He was the chairman of medical oncology at Southern Nevada-based Comprehensive Cancer Center. Vogelzang led efforts to bring a new therapy to those with advanced-stage prostate cancer. He was featured in The New York Times, USA Today, the New England Journal of Medicine and on TV's "60 Minutes." His career began in Chicago, and he completed a fellowship at the University of Minnesota. Vogelzang died on Sept. 20.
Margaret Crockett, 97, was called a pioneer by airport officials who said Harry Reid International Airport would not have existed without her work. She died on March 30. As a teenager Crockett was a licensed pilot who in the early 1940s participated in the Women's Auxiliary Ferrying Squadron, which transported military aircraft from factories. She and her husband, George, lived on — as well as serviced, flew, rented and sold private aircraft on — the plot of land that would later become Reid airport.
Elwood Hensey, 60, a longtime bellman at The Linq Hotel, formerly Imperial Palace, was fatally struck by a hit-and-run driver on March 17 at Cameron Street and Harmon Avenue. Hensey volunteered as a union steward at The Linq for Culinary Local 226. Hensey was born in Cherry Point, North Carolina, and he lived in Beaufort, South Carolina; Atlanta; and Chicago before moving to Las Vegas in 1982.
Aaron Hogue, 61, died in a plane crash on Sept. 18 during the National Championship Air Races in Reno. The pilot was flying his red L-29 jet when it went down, bursting into flames near the Reno-Stead Airport. Hogue and his brother took over Hogue Inc., from their father. The company is based in Henderson and manufacturers knives, pistol grips and other combat and defense-related gear.
Law
Stephen Stein, 78, was a longtime defense attorney whose career spanned work on the East Coast and several decades in Las Vegas. He died in Las Vegas on July 20. Following military service in Vietnam, Stein worked in New York and Philadelphia before moving to Las Vegas and working with famed mobster attorney and former Mayor Oscar Goodman.
Mathew Harter, 56, was a Clark County Family Court judge. He was first elected to the bench in 2008, was re-elected in 2014 and ran unopposed in 2020. He died on Nov. 9. Harter ran unsuccessfully for the Nevada Supreme Court in 2018.
Ben Graham, 79, was a former chief deputy district attorney. He moved to Las Vegas in 1977 and worked for 31 years prior to his retirement. Graham also worked with the Legislature on behalf of the Nevada District Attorneys Association, law enforcement and the legal community. Every Christmas, he and his wife baked about 8,000 cookies that were given away for free at the courthouse. Graham died on Feb. 3.
Sam Lionel, 103, co-founded the onetime powerhouse law firm Lionel Sawyer & Collins. Lionel joined the State Bar of Nevada in 1954 and helped start the firm in 1967. He handled the legal affairs of Howard Hughes and was an attorney for Kirk Kerkorian, the majority stakeholder in MGM Resorts International. The firm dissolved in 2015 but at one time had 50 attorneys. He died on Dec. 23.
Journalism
Jeff German, 69, was killed outside his home on Sept. 2. The Review-Journal investigative reporter's work in Las Vegas spanned four decades and included coverage of organized crime, government malfeasance, political scandals and the Oct. 1 mass shooting. German joined the Review-Journal in 2010 from the Las Vegas Sun. He loved jazz and the blues and took pride in his home and its landscaping. The Milwaukee native was loyal to the Bucks, Brewers and Green Bay Packers. German was posthumously inducted into the Nevada Newspaper Hall of Fame.
Robert Macy, 85, was an Associated Press correspondent for two decades in Las Vegas. He died on Nov. 11 in Las Vegas. Macy began his career with the AP in 1971 in Kansas City, Missouri. He worked in Las Vegas in the 1980s and 1990s. Macy retired in 2000 and was later inducted into the Nevada Newspaper Hall of Fame.
Gary Martin, 64, covered Congress for the Review-Journal as its Washington bureau chief. He died Nov. 10 inside his hotel room at Circa. Martin was in Las Vegas covering the general elections. His career took him from Nogales to Miami and San Antonio to the White House. Martin joined the Review-Journal in 2016. He was a native of Commerce City, Colorado, and a Grateful Dead fan. Several politicians stated their sorrow at the news of Martin's death.
Keith Rogers, 70, was the longtime Review-Journal military reporter as part of a journalism career that spanned four decades. He worked at the Review-Journal from 1990 to 2017; joining the paper to cover the Nevada Test Site. Rogers also covered the military, veterans issues and the environment. Rogers was a U.S. Army veteran who served during the Vietnam War era. He was an avid fly fisherman, loved disc golf and rooted for Michigan State. Rogers died on Oct. 27.
Brent Adams, 74, was a former Review-Journal news reporter and one-time Washoe County trial judge. Adams died in Reno on Nov. 2. He also served as chairman of the Nevada State Democratic Party from 1982 to 1984. As a journalist, Adams won the Charles E. Murray Award from the Nevada Press Association for Outstanding Reporter of the Year.
Margo Bartlett Pesek, who died Dec. 10 at age 81, was a former travel columnist for the Review-Journal. Her column "Trip of the Week" ran in the Sunday travel and adventure section for more than 40 years starting in 1964. She worked as a substitute teacher at Meadows School for more than 30 years. Pesek owned several horses and in her later years was active in several canine sports, competing with her dogs in K-9 nose work and barn hunts.
Contact David Wilson at dwilson@reviewjournal.com. Follow @davidwilson_RJ on Twitter.