Retired assistant sheriff found dead; no foul play suspected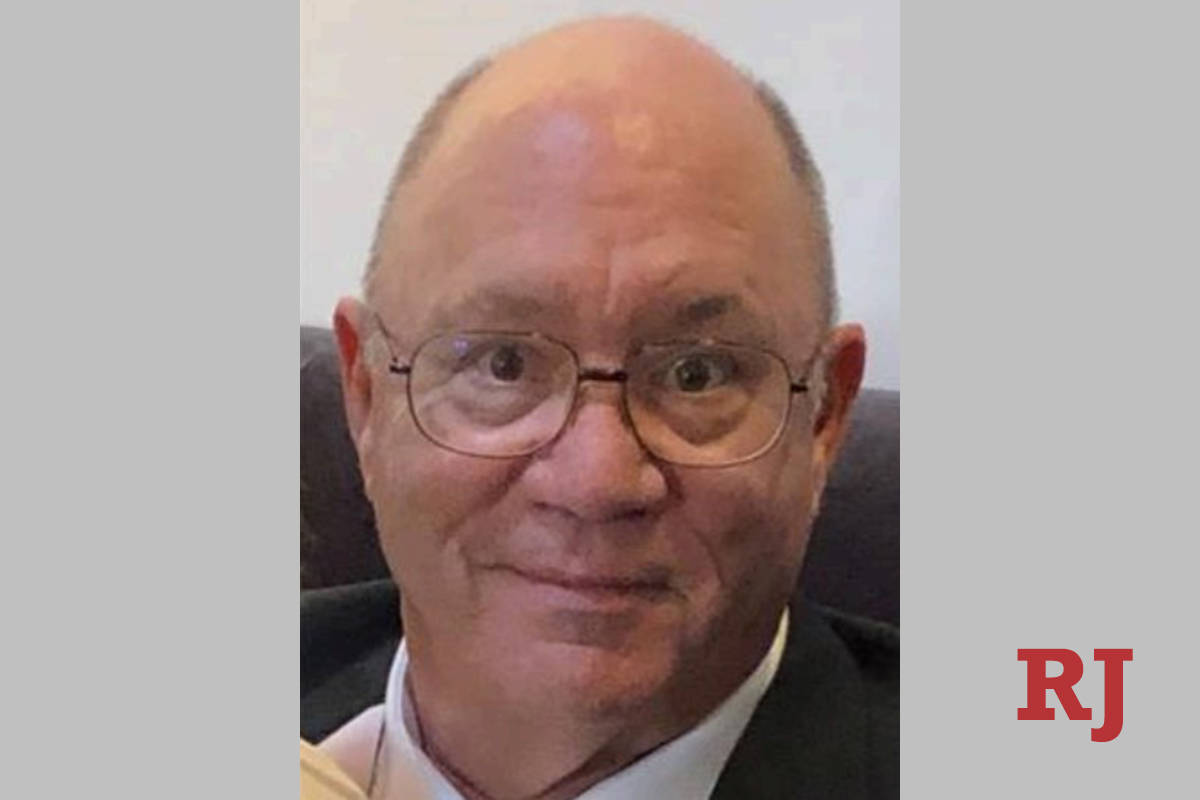 A retired Metropolitan Police Department assistant sheriff who was reported missing this week has been found dead, police said.
Investigators do not suspect foul play in the death of Raymond Flynn, who was last seen about 1:30 p.m. Tuesday driving a 2010 silver Toyota 4Runner. He was found "in another jurisdiction," the department said Thursday afternoon.
It was unclear which jurisdiction the department was referencing, and further information about his death was not immediately available on Thursday.
The 62-year-old worked for the department for more than three decades before retiring in 2013.
Flynn, who was raised in New York City's Queens borough, decided as a teenager that he wanted to be an officer, he told the Review-Journal in 2013 while discussing his retirement. He made his way to Las Vegas because the Metropolitan Police Department had a job opening, which Flynn applied for while working as a security guard while at college.
Throughout his career he worked in or oversaw every unit expect for vice and narcotics. He served as a SWAT officer and crisis negotiator, and later oversaw the gang unit, became a K-9 unit sergeant, traffic unit lieutenant and a tactical officer who trained recruits in the police academy.
Former Clark County Sheriff Bill Young in 2003 appointed Flynn to assistant sheriff, one of the top-level positions in the department.
Flynn previously told the Review-Journal that he looked forward to retirement so he could spend more time with his wife, Linda. He had four adult children — including a son who also worked as a Las Vegas officer — and one grandchild at the time of the 2013 article.
He also wanted to spend his retirement improving his cooking skills and taking more time to go deep-sea fishing, he said.
"I'm as proud of this department as the day I hired on," Flynn said in 2013. "I'm going out happy. I'm going out enjoying this job."
According to a LinkedIn page, Flynn went on to work for five years as an advisor for the Major County Sheriffs Association, a national law enforcement association. He also worked as a consultant and a public safety advisor to Sonim Technologies.
At the time of his death, Flynn had been the chairman of the Nevada Private Investigators Licensing Board for more than five years, according to Kevin Ingram, the board's executive director.
"He's going to be sorely missed," Ingram said. "He provided great direction and brought a lot of insight with his great experience."
Flynn was recently appointed by Gov. Steve Sisolak to his third term on the board, where he had served since March 2015 and helped to license and appoint new private investigators and K-9 handlers.
"It came as a great shock to find out he was missing and even more of a shock when we'd heard today he died," Ingram said. "We extend our condolences to his family and friends."
This is a developing story. Check back for updates.
Contact Katelyn Newberg at knewberg@reviewjournal.com or 702-383-0240. Follow @k_newberg on Twitter. Review-Journal reporter Sabrina Schnur contributed to this report.