Review-Journal wins big in Best of the West journalism contest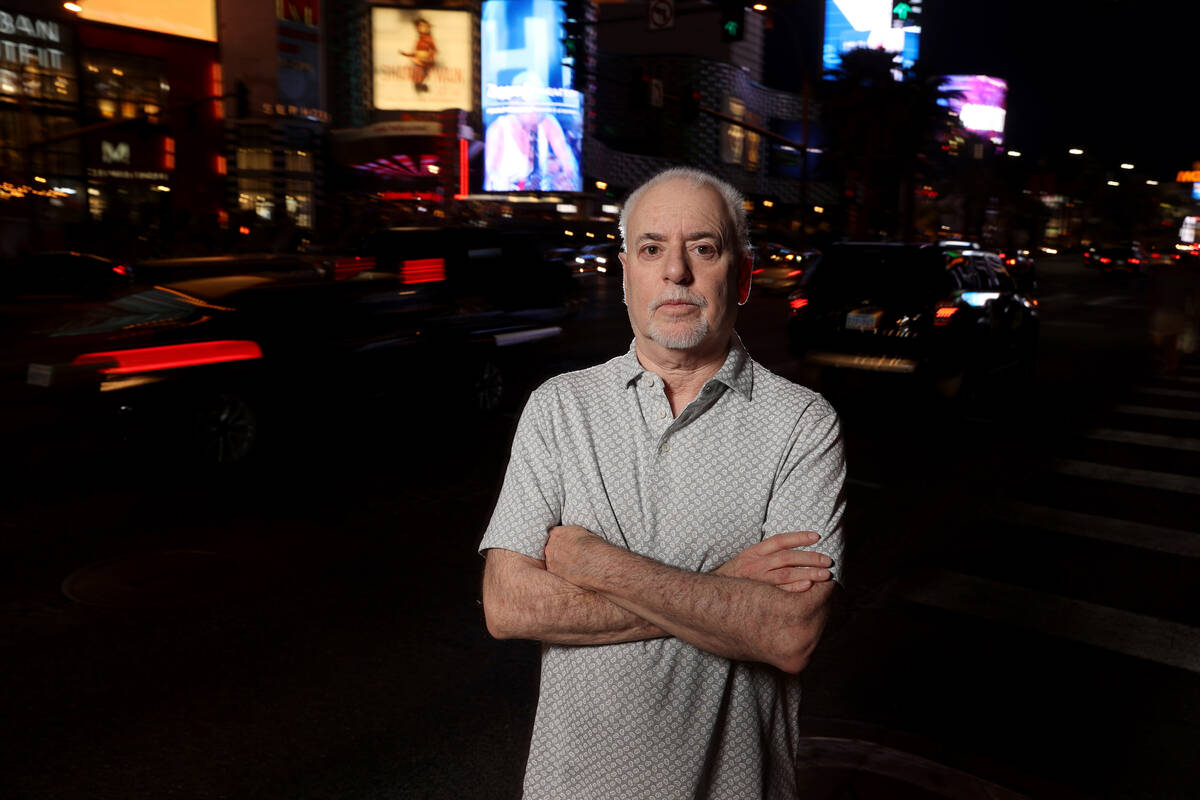 The Las Vegas Review-Journal claimed eight awards in a competition that pits the best and biggest newspapers, magazines and websites in the western region against each other.
In the 2023 Best of the West's journalism contest, which covers newspapers, magazines and news sites in 14 western states, the Review-Journal won first place awards in four of the 27 categories, tying the San Antonio News-Express for the most categories won.
"The Review-Journal's overall performance in this year's contest underscores what our readers already know: We're one of the very best news organizations in the West," said Executive Editor Glenn Cook.
The staff won first place in the breaking news category for its coverage of the murder of investigative reporter Jeff German in September 2022 and the arrest of former public administrator Robert Telles, who was charged with German's murder.
"The Las Vegas Review-Journal staff rose to meet an unimaginable challenge in covering the murder of a colleague, allegedly by an elected official," the judge wrote in their comments. "Staff members showed remarkable bravery in reporting the arrest of Robert Telles, and the package of stories did justice to the life and career of Mr. German."
Cook said the Review-Journal's staff honored German the best way they knew how: by chasing leads and breaking what would be an international story.
"We are grateful and humbled to win the Best of the West Breaking News category for this work," Cook said. "Jeff would be proud."
The Review-Journal also took home three other first place awards. Former real estate reporter Eli Segall, who recently joined the Review-Journal's investigative team, won the business and financial reporting category for his story on how real estate buyers and sellers avoid paying real estate transfer taxes that support schools and low-income housing in Nevada.
"This investigation into the loophole on real estate transfer taxes could mean millions in revenue for Las Vegas if planned legislation goes through," wrote the judge, who added that Segall's story is important and made an impact.
Segall said he was excited to get the award, the first he has received from Best of the West.
"It's obviously a big contest with a lot of great competition," Segall said. "It's really exciting to be honored and have my name among all these other great journalists."
Photographer and videographer Rachel Aston won first place in video storytelling for her work showcasing an impaired driver who killed a family after police officers let him go after a traffic stop. The judge wrote that the video was visually compelling and emotionally powerful.
"Outstanding work that allows viewers to draw their own conclusions," the judge wrote. "I was left outraged, shaken and shaking my head at the senselessness of this avoidable tragedy."
Aston said she was very proud of the video and thought it was altogether a good investigative piece, adding that Investigations Editor Art Kane's reporting is the "backbone of the story."
Features reporter Jason Bracelin took home two awards, one second place award for his story on the infamous Tyson-Holyfield boxing match and a third place award for his profile on Vegas DJ Steve Aoki, which the judge said was so "incredibly descriptive and detailed" that it felt like they had always known Aoki.
Other Review-Journal staff who won include Features Editor George Riggle, winning first place for headline writing; Editorial Page Editor John Kerr, winning third place for editorial writing; and Tony Morales, Wes Rand and Severiano del Castillo Galvan, who won third place in the informational graphic category.
"I think one of the things that makes Best of the West special, obviously, is that it's a lot more egalitarian," Bracelin said.
The contest is not predicated on circulation numbers, he said, and for a medium-sized paper like the Review-Journal to "hold our own" among larger papers such as the Las Angeles Times, it underscores the important work the staff does, Bracelin said.
Contact Jessica Hill at jehill@reviewjournal.com. Follow @jess_hillyeah on Twitter.