School police sergeant faces DUI, battery charges
October 1, 2015 - 5:09 pm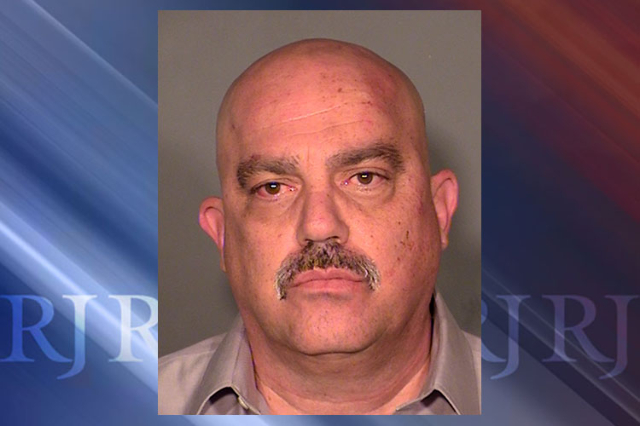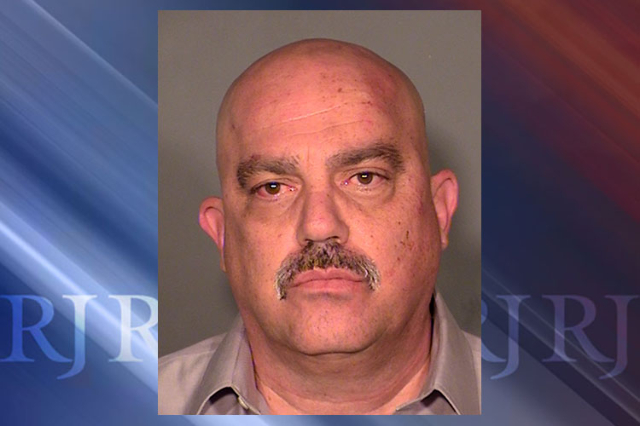 A 20-year veteran of the Clark County School District police was arrested last month in connection with multiple charges — including DUI and battery — after causing a late-night collision.
Nevada Highway Patrol arrested Sgt. Anthony Russo, president of the department's Police Officer's Association, which bargains for the employee group, about 11 p.m. on Sept. 5. Troopers said he crashed a white Subaru SUV into a Hyundai sedan in the intersection of Sunset Road and the 215 Beltway.
Troopers said Russo was at fault in the crash that escalated into fight where the off-duty school police sergeant drew his gun. He faces charges that include driving under the influence, failure to obey a traffic signal, possession of a firearm while under the influence of alcohol, drawing a deadly weapon in a threatening manner and two counts of battery, NHP said.
Witnesses said Russo ran a red light at the off-ramp while going about 60 mph before hitting the car, according to arrest records obtained by the Review-Journal. Bystanders went to check on the Hyundai's passengers, and Russo, wearing "dress clothes," punched the car's passenger in the face three times.
When bystanders pulled Russo away from the passenger, he punched one of them in the face and lifted up his shirt, where his firearm was holstered. He pulled out his gun, and a female bystander stood between Russo and others at the scene, according to the arrest record.
That's when Russo went back to his car.
The arrest record said he failed to take a field sobriety test. He was taken to University Medical Center — as were three other people involved in the crash. Troopers got a warrant to draw four vials of blood from Russo, the arrest record said. He was then booked into the Clark County Detention Center.
Russo is scheduled to appear in court on Tuesday. He declined to comment on the incident when contacted by the Review-Journal.
CCSD police Capt. Ken Young said that Russo is still employed by the department.
"Everything is still under investigation at this point," he said.
A district spokeswoman said Russo is suspended without pay. He has been with the district since February 1994.
Russo also made headlines in 1998, when he fired four shots at a 13-year-old boy.
Las Vegas police officers spotted Peter Liriano, who has Down syndrome, was walking down Decatur Boulevard with a BB gun that resembled a rifle. Two school police officers from nearby Western High School came to the scene and surrounded Liriano. Russo, reported to have believed Liriano was going to shoot at a Metro officer present, fired four times, hitting the boy twice.
Liriano survived gunshot wounds in an arm and leg, and police later determined the BB gun was plugged at the end.
Contact Wesley Juhl at wjuhl@reviewjournal.com and 702-383-0391. Find him on Twitter: @WesJuhl