Sixth-annual Hackathon competition hits Las Vegas
January 4, 2015 - 7:29 pm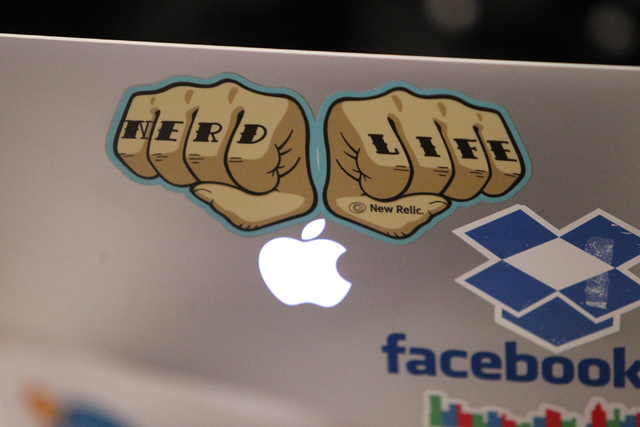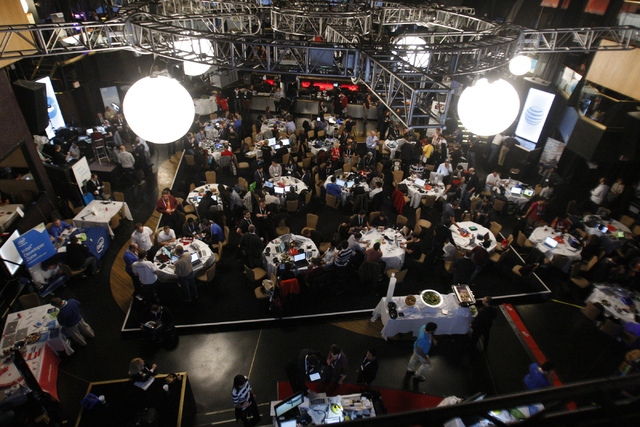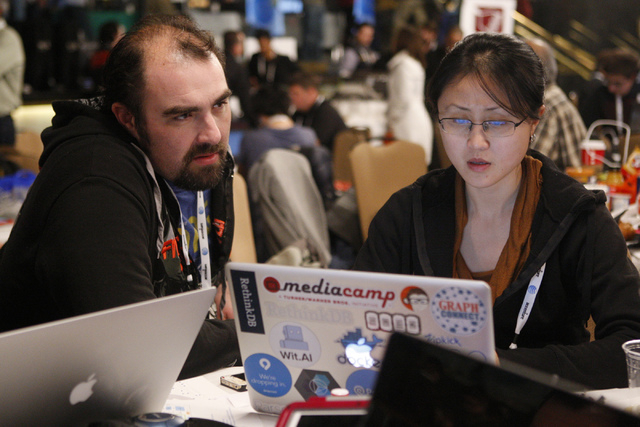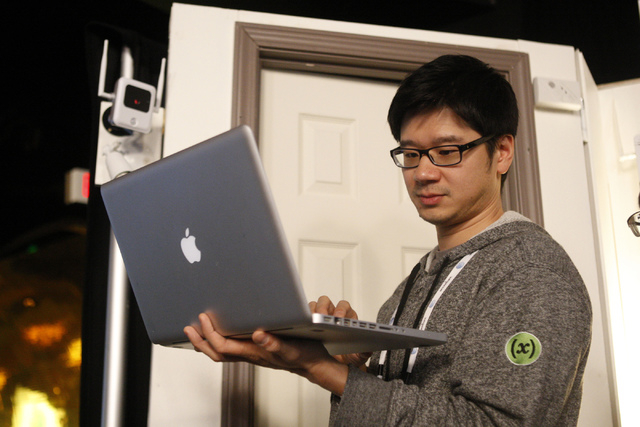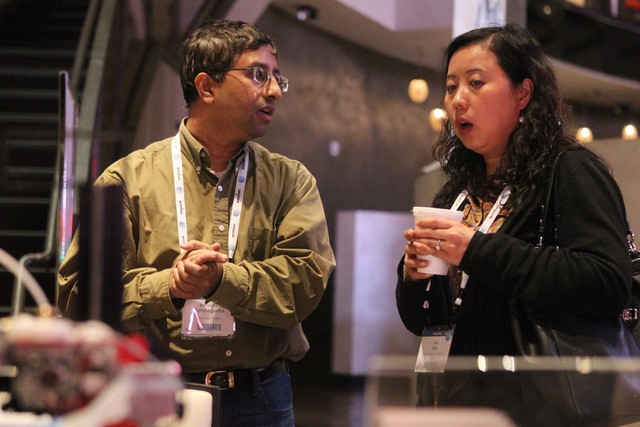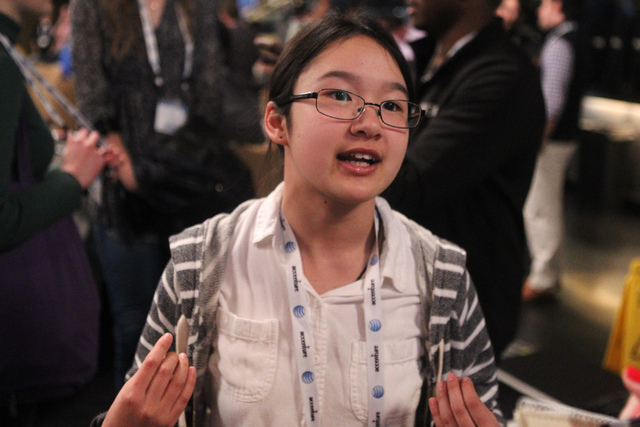 Rain Nightclub inside the Palms Casino & Resort looked like a scene from a Steve Jobs biopic Sunday.
Eight-hundred staff members transformed the night club to accommodate 600 tech innovators for AT&T's sixth annual Hackathon just days before the start of the world's largest tech trade show, the Consumer Electronics Show.
International developers, designers and tech entrepreneurs competed to win their share of $100,000 in cash and prizes by building and coding the most innovative apps.
Teams of five to ten coders gathered around computers placed on top of round tables packed inside the nightclub, working furiously for two days.
"The only limitation today is the imagination," said Eric Saint-Marc, Vice President of Information Technology for the Palms.
The teams of coders, commonly referred to as hackers, focused on apps that connect mobile devices to cars, homes and wearables, like watches, by "making them talk to each other," Saint-Marc said.
Saint-Marc said some of the apps will allow a person to control various parts of their home. Simply say, "'turn my bath on, I want it to be 72 degrees,'" and an app could make it happen.
Inside the nightclub, the modern-day pioneers looked excited and happy while chatting and laughing, but it's all business, Saint-Marc said.
Winners are chosen by eight judges who determine the most avant-garde apps. First place takes home $25,000.
A young Las Vegas girl, Sabrina Wallace, has competed in the hackathon three times, she said, although this will be the first time she is "officially part of the team." That means she can collect prize winnings.
This year, Wallace and her dad, Clyde Wallace, are developing a safety app that will help those who suffer road hypnosis after driving in a straight line over a long period of time.
They had decided on their app idea before the hackathon, but were not allowed to work on it until the competition began.
Sabrina Wallace had to learn the programming language C-Sharp in just one day Friday for the competition.
In a field where 88 percent of participants are males who are much older, according to Saint-Marc, Wallace seemed unfazed and confident in her abilities.
She said it was easy, because once you learn one programming language, "everything else is just syntax."
The finalists will be announced Sunday night and the winners will be announced Monday.
Contact Kimberly De La Cruz at kdelacruz@reviewjournal.com or 702-383-0381. Find her on Twitter: @KimberlyinLV.