South Point security guard fires shot during confrontation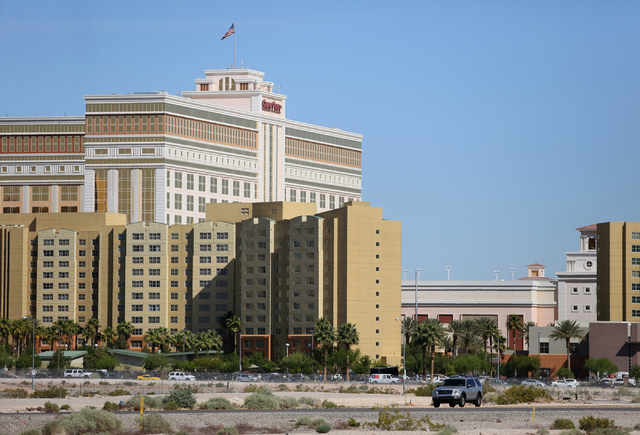 A South Point security guard fired a shot into a vehicle windshield and two people were arrested Thursday night, Las Vegas police said.
Security about 11:15 p.m. saw two people possibly "casing the area" of the parking garage, 9777 Las Vegas Blvd. South, Metro spokesman Michael Rodriguez said Friday.
Security recognized them as possibly being involved in prior thefts at the resort and approached them, Rodriguez said. The people were not cooperative and tried to leave.
At that point, security felt "fearful" and fired a round into a vehicle's windshield, Rodriguez said. The people stopped, got out of the vehicle, were detained by security and arrested by Las Vegas police.
Jaclyn Dadas of Kirvin Doak Communications, which represents the resort, said: "The well-being and safety of our guests and employees is our number one priority."
The resort is working closely with Las Vegas police, Dadas said in the email.
Contact Ricardo Torres at rtorres@reviewjournal.com and 702-383-0381. Find him on Twitter: @rickytwrites.