Squatters to blame for vacant apartment building fire in central valley
February 28, 2016 - 8:35 pm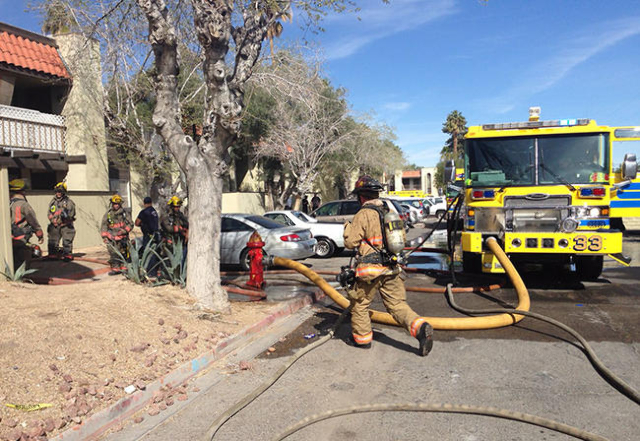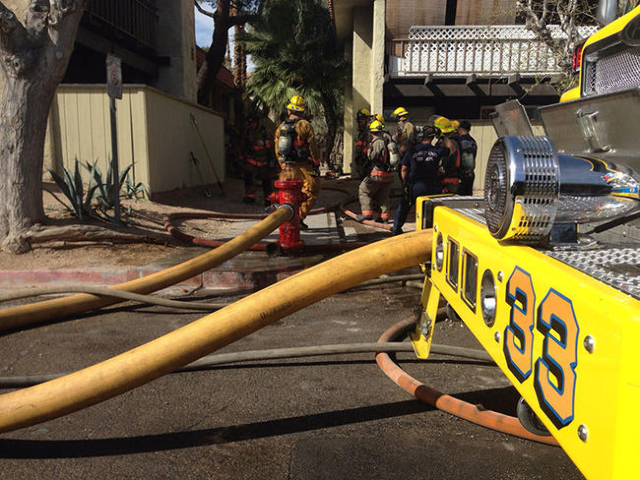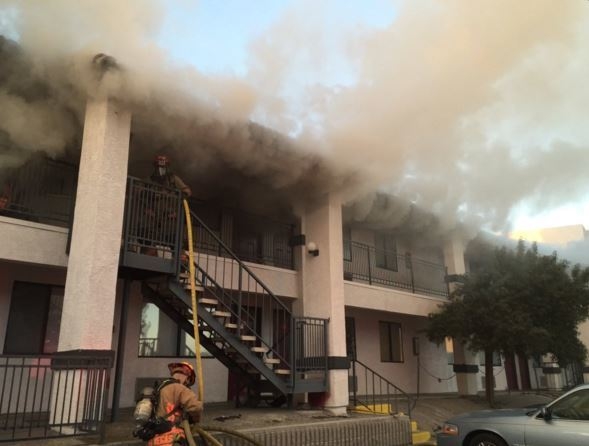 Squatters are to blame in fires that damaged the same apartment building twice in two months, according to Clark County Fire Chief Greg Cassell.
Firefighters from both the Clark County Fire Department and Las Vegas Fire & Rescue responded to a large fire that spread to several apartments within a building at 1405 Vegas Valley Drive at around 10 a.m. Sunday morning. Sixty firefighters from both departments responded to the fire, which was extinguished in about 25 minutes.
The apartment building was already damaged from a Dec. 30 fire, which was also caused by squatters, Cassell said.
The existing damage helped Sunday's fire spread faster, he said.
"It's easier for it to spread after we've already knocked holes in the walls to chase down the last fire," Cassell said.
Aside from the squatters the apartment complex was vacant, so no residents were displaced. The latest fire caused about $100,000 in damages.
"They get in there and they're cooking and trying to warm the place up," Cassell said, "and sometimes they set things on fire."