Suspect in M Resort robbery ordered detained
November 12, 2015 - 5:08 pm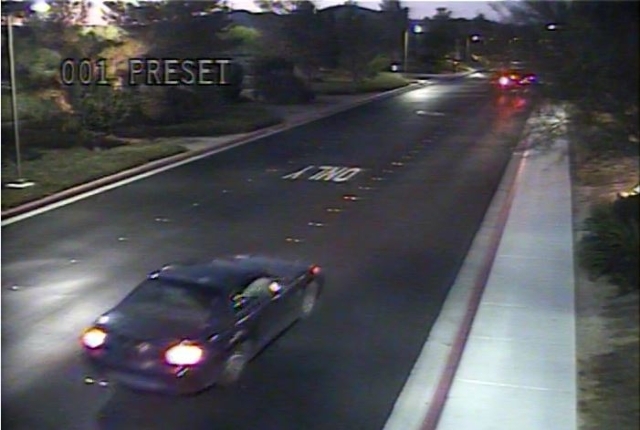 A man charged with robbing the M Resort and suspected in two other high-profile thefts was ordered detained in federal custody Thursday.
Damir Vucic, 35, who is alleged to have taken $38,904 at gunpoint in the Sept. 25 casino heist, pleaded not guilty to robbery and firearms charges earlier in the week.
U.S. Magistrate Judge Cam Ferenbach on Thursday declared Vucic a flight risk and a danger to the community and set a Nov. 30 preliminary examination to determine whether he should stand trial.
Defense lawyer Daniel Page asked Ferenbach to place Vucic in a patient care facility where he could be treated for substance abuse and depression, but Ferenbach declined to do it, saying the risk was too great.
Ferenbach said Vucic also claims to have a gambling addiction.
The Bosnian-born Vucic has not been charged with any other thefts, but an FBI complaint filed last month ties him to a Sept. 1 "smash and grab" burglary at the South Point and a Sept. 8 break-in at a Sam's Club in which more than $160,000 in jewelry was stolen
FBI agents arrested Vucic Oct. 3 on the New York side of Niagara Falls near the Canadian border. He had flown to Buffalo to visit family two days after the M Resort robbery.
Assistant U.S. Attorney Nicholas Dickinson said Thursday that Vucic's fiancee helped lead authorities to his capture. A search of Vucic's apartment found an AK-47 assault rifle, a shotgun and two handguns, Dickinson said.
Authorities believe the same vehicle used in the M Resort robbery was used in the South Point burglary, according to the complaint.
FBI agents searched the apartment of Vucic's ex-wife with her consent and found $21,800 in cash and $131,340 in jewelry in a safe, the FBI complaint alleges. Agents learned the jewelry was from the Sam's Club burglary.
Contact Jeff German at jgerman@reviewjournal.com or 702-380-8135. Find him on Twitter: @JGermanRJ.