Teamsters set up picket lines at SLS Las Vegas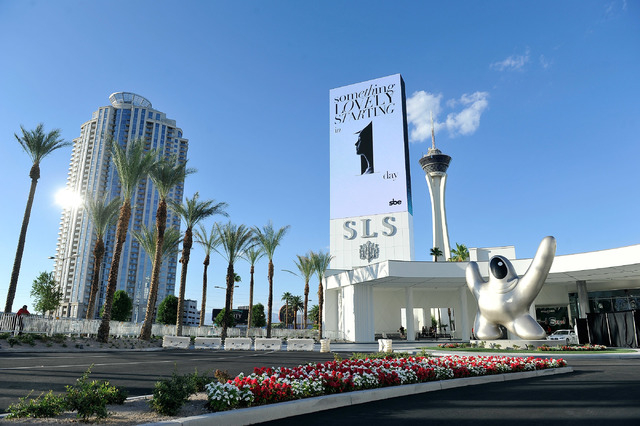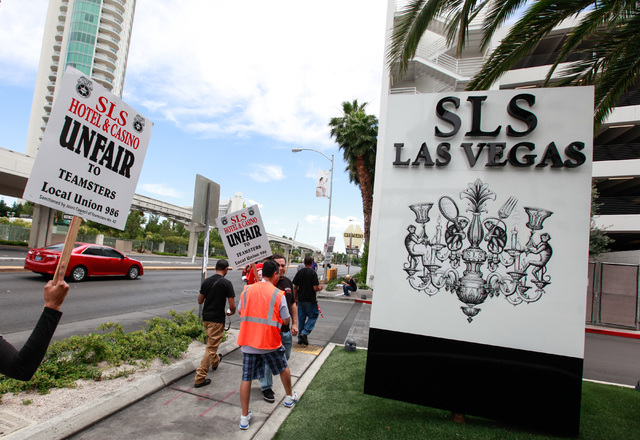 The Teamsters Union set up picket lines at the SLS Las Vegas on Wednesday, complaining the hotel-casino is not allowing its valet parking attendants to form a union.
Teamsters Local 986 organized the protest, which the union claims is supported by other labor organizations.
"The picket signs went up at 4 a.m. and we will stay here until the SLS management stops breaking the law and respects the workers' right to form a union," said Chris Griswold, Secretary-Treasurer of Local 986. "Other unions are honoring our picket lines and the workers have strong community support."
The union claims SLS management committed unfair labor practices and fired three workers for supporting the organizing campaign.
In a statement, SLS Las Vegas officials didn't officially address the charges leveled by the Teamsters. More than half of the 1,600-room resort's work force are union members.
"SLS Las Vegas has a strong history of working collaboratively and openly with every union our employees elect to represent them," according to the statement from the hotel-casino. "Should more follow suit, we intend to work with any union they elect in the spirit of finding a fair agreement."
SLS Las Vegas opened last year on the north end of the Strip as a redevelopment of the Sahara, which closed in 2011.
Contact reporter Howard Stutz at hstutz@reviewjournal.com or 702-477-3871. Find @howardstutz on Twitter.
The restaurants
A distinct L.A. feel runs through the dining scene at SLS.
The shops
With Fred Segal, SLS provides a unique retail component on the Strip.
The nightclubs
Life, Foxtail and the Sayers Club are the three new players on the nightclub scene.
SLIDESHOW: A preview of SLS
Have a look at the resort ahead of its public debut.
VIDEO: A tour with Sam Nazarian
The founder and CEO of SBE Entertainment takes you through the guts of the project during a 2013 interview.