Trial opens for men accused of killing mother of four, injuring girl
January 27, 2015 - 8:24 pm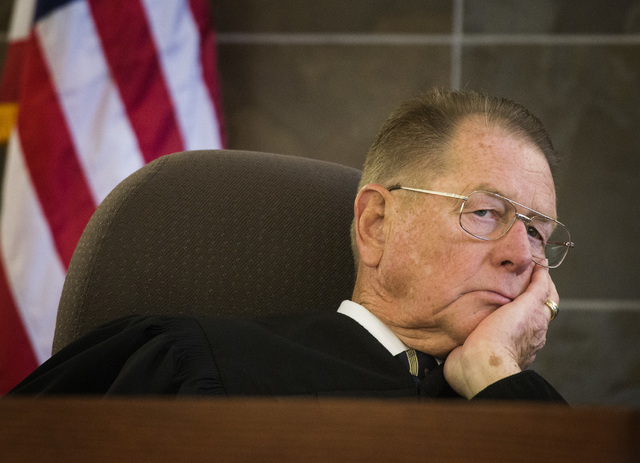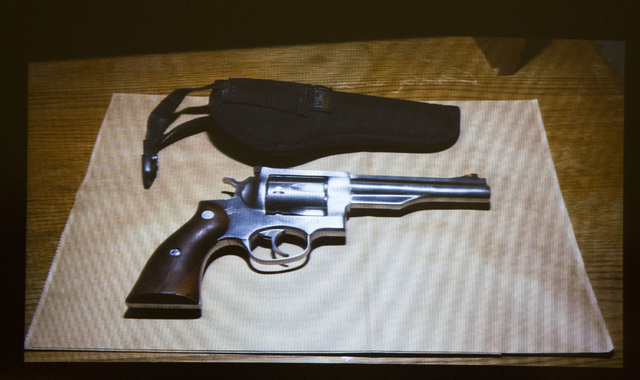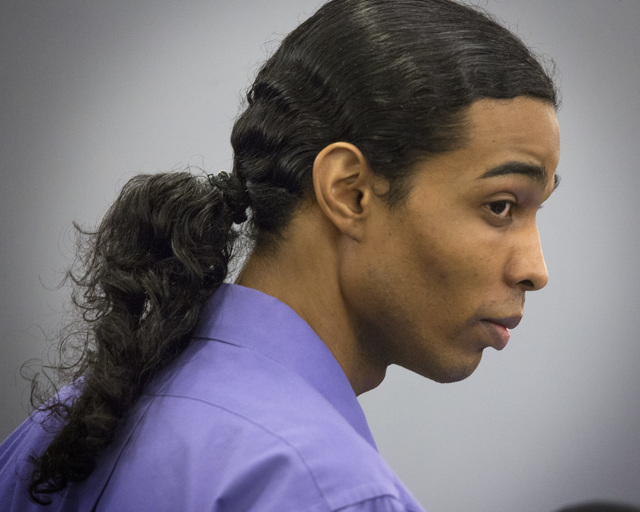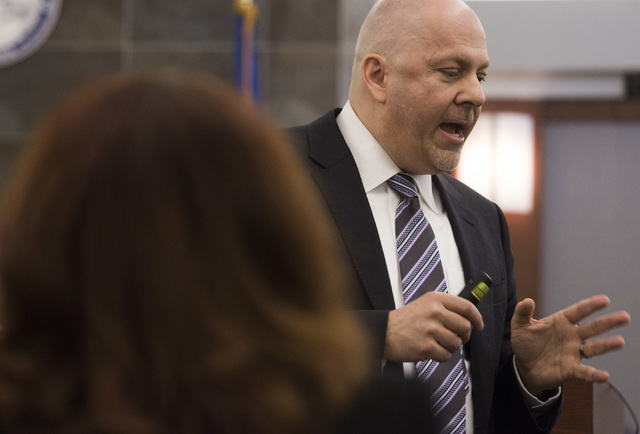 A 28-year-old mother of four lay dead on a couch in her northeast valley home, clutching a $20-bill, and one of her daughters bled nearby after being caught in the hail of gunfire.
Prosecutors told jurors Tuesday that David James Burns fired six shots through the apartment in the 5600 block of Meikle Lane in August 2010 while he and Willie Darnell Mason robbed Derecia Newman, leaving 12-year-old De'Vonia with a critical gunshot wound to the abdomen.
Defense lawyer Anthony Sgro, however, said during opening statements that evidence would point to someone else as the gunman, saying Burns was "a fall guy."
Mason's attorney, Robert Langford, asked the jurors to consider reasonable doubt.
The idea that Mason and Burns went to Newman's apartment to commit a robbery "doesn't make sense," Langford said.
Mason, now 32, and Burns, now 23, face several counts including murder, attempted murder, robbery, burglary in possession of a firearm, robbery with use of a deadly weapon and battery with a deadly weapon resulting in substantial bodily harm.
In the early morning hours of Aug. 7, 2010, Mason and Burns showed up with Stephanie Cousins, who is still awaiting trial, to rob Newman after buying marijuana and cocaine, authorities have said.
After Cousins handed Newman $20, Mason and Burns pushed their way in and Burns started firing from a revolver, authorities said. The first shot to Newman's head killed her, and while De'Vonia ran to a bathroom in the master bedroom. The gunman continued firing, with one bullet going through a refrigerator, skimming down the hall and hitting a dresser drawer in the closet of the children's bedroom, according to police. Another bullet blasted through a vacuum and into the master bedroom.
As De'Vonia stepped out of the bathroom, a bullet struck her in the gut. The girl has since recovered physically from the shooting, but still suffers from emotional trauma, according to prosecutors.
Cousins told police that the group stole some marijuana and about $100 from the apartment.
The suspected getaway driver, Monica Martinez, pleaded guilty in October and is expected to testify on behalf of the prosecution.
Mason, who goes by the nickname G-Dogg, and Burns, also known as D-Shot, hopped on a Greyhound bus and were later arrested in San Bernadino, Calif.
While in jail, Burns tried to send a letter to Mason, discussing surveillance images authorities found of the two at a bus station in Los Angeles, according to prosecutor Pamela Weckerly, who read an excerpt in her opening statement.
"That just means we were done with our visit to Las Vegas," Burns wrote.
Weckerly turned to the jury: "And done they were by the time they eventually got to San Bernadino."
Contact reporter David Ferrara at dferrara@reviewjournal.com or 702-380-1039. Find him on Twitter: @randompoker