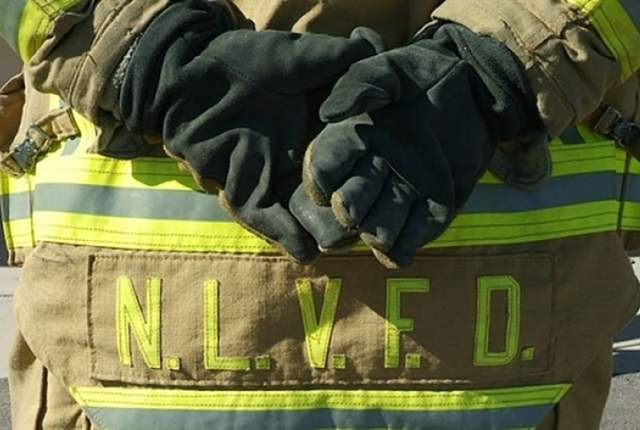 A woman who was hospitalized after a North Las Vegas fire was in stable condition Thursday evening, fire officials said.
The single-story, single-family home fire, which originated in the garage, was ruled accidental but no cause would be released, said North Las Vegas Fire Department Capt. Cedric Williams. The estimated total damage of the fire was $75,000.
About $50,000 of the loss was for damage to the garage and the home itself, while about $25,000 was for a car in the garage that was a total loss, Williams said.
A man was treated at the scene for unknown injuries. He and the woman, whose names were not released, were the only adults in the home at 4515 Buddy Holly Ct., Williams said.
"The Red Cross will be assisting the family with personal and housing needs" because the house could not be occupied Thursday night, Williams said.
The fire started at around 4:30 p.m. and it took firefighters less than 12 minutes to extinguish it, Williams said. About 30 to 35 fire personnel with the North Las Vegas Fire Department and Las Vegas Fire Department responded to the fire, Williams said.
Contact Yesenia Amaro at yamaro@reviewjournal.com or 702-383-0440. Find her on Twitter: @YeseniaAmaro.