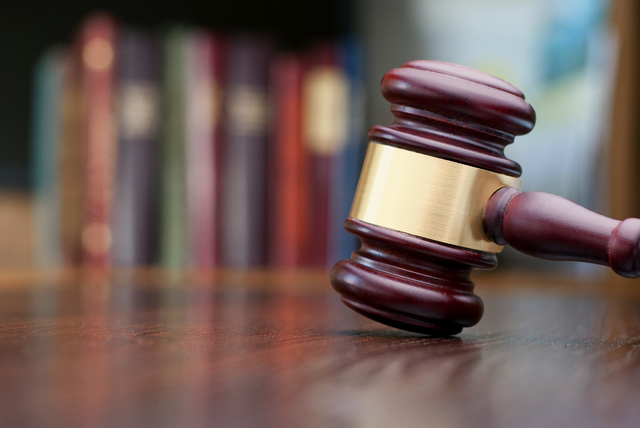 A well-known gambler was sentenced to three-years probation Wednesday for his role in a lucrative illegal bookmaking operation.
Aaron Virchis, 31, described as one of the biggest sports bettors in Las Vegas, was ordered to spend six months of home detention with electronic monitoring as part of his terms of probation.
In July, Mitchell Garshofsky, 54, another prominent sports bettor, was handed the same sentence.
Virchis and Garshofsky both entered guilty pleas in April to one felony count of operating an illegal gambling enterprise. Both men agreed to forfeit a total of nearly $1 million to the government.
IRS agents leading a special financial crimes task force seized evidence of the bookmaking operation in a raid at Garshofsky's home. The evidence linked the operation to offshore betting organizations, according to the plea agreements of the defendants,
Agents learned from the raid that Garshofsky and Virchis, who has dual citizenship in the United States and England, had been communicating with known offshore betting sites, including Pinnacle, BetCris and Matchbook.
Garshofsky agreed to forfeit to the government $244,108 in cash and property seized in the raid, and Virchis is giving up $750,000.
Contact Jeff German at jgerman@reviewjournal.com or 702-380-8135. Find him on Twitter: @JGermanRJ