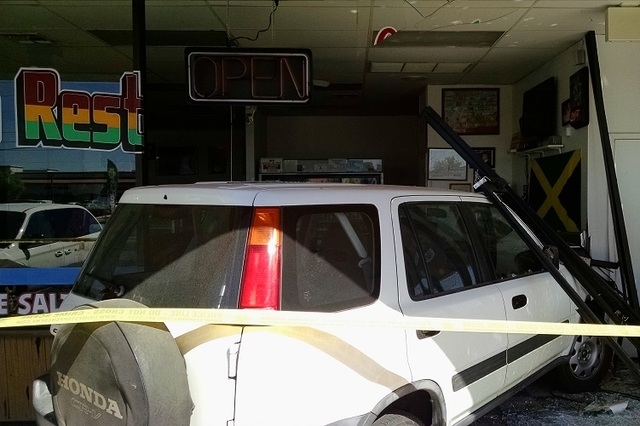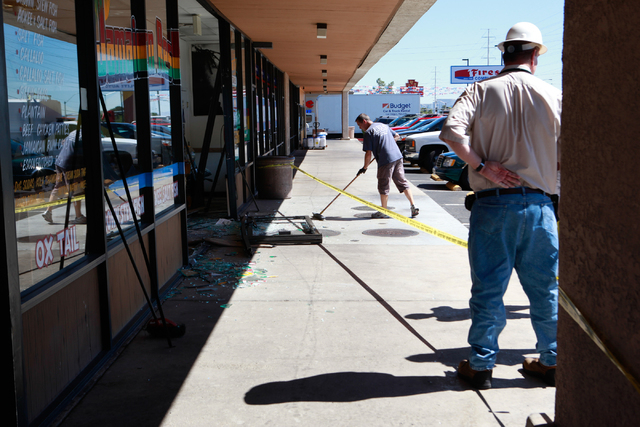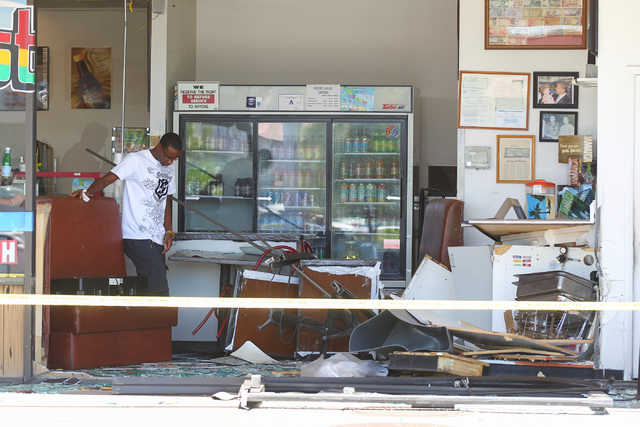 No one was injured when a small SUV smashed into a restaurant on West Flamingo Road Wednesday morning, Las Vegas Police said.
The Tasty Island Jamaican Restaurant, 6820 W. Flamingo Rd., was closed at the time of the 9:30 a.m. crash, said Shernette Mitchell, the restaurant's owner.
Police said no one was in the restaurant and there were no injuries.
Police were told the driver of the Honda CR-V was parking the car when the gas pedal was accidentally hit, causing the vehicle to crash into the restaurant.
No damage estimate was available Wednesday morning.
Contact reporter Kimberly De La Cruz at 702-383-0381, kdelacruz@reviewjournal.com or on Twitter @KimberlyinLV.