Volunteers plant trees with care at United Way event — PHOTOS
October 6, 2018 - 12:35 am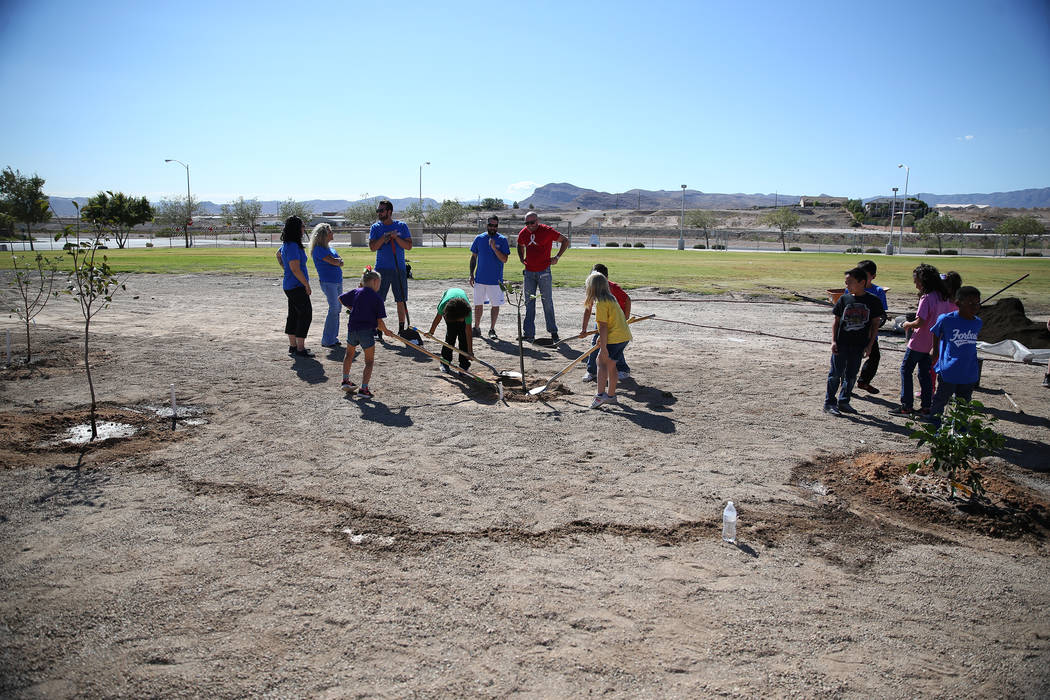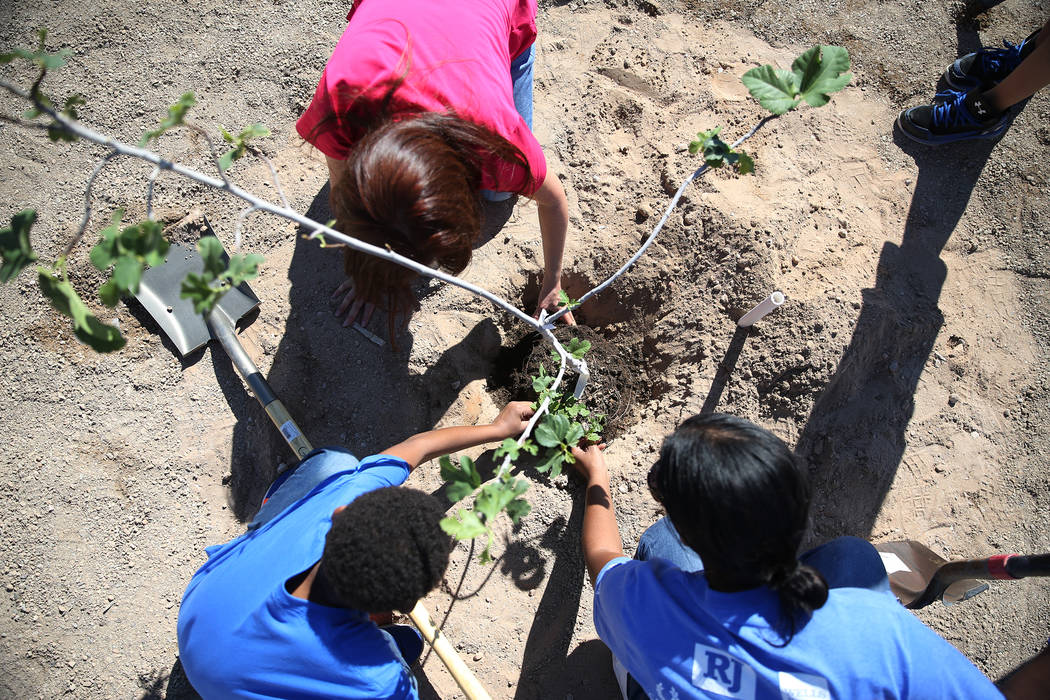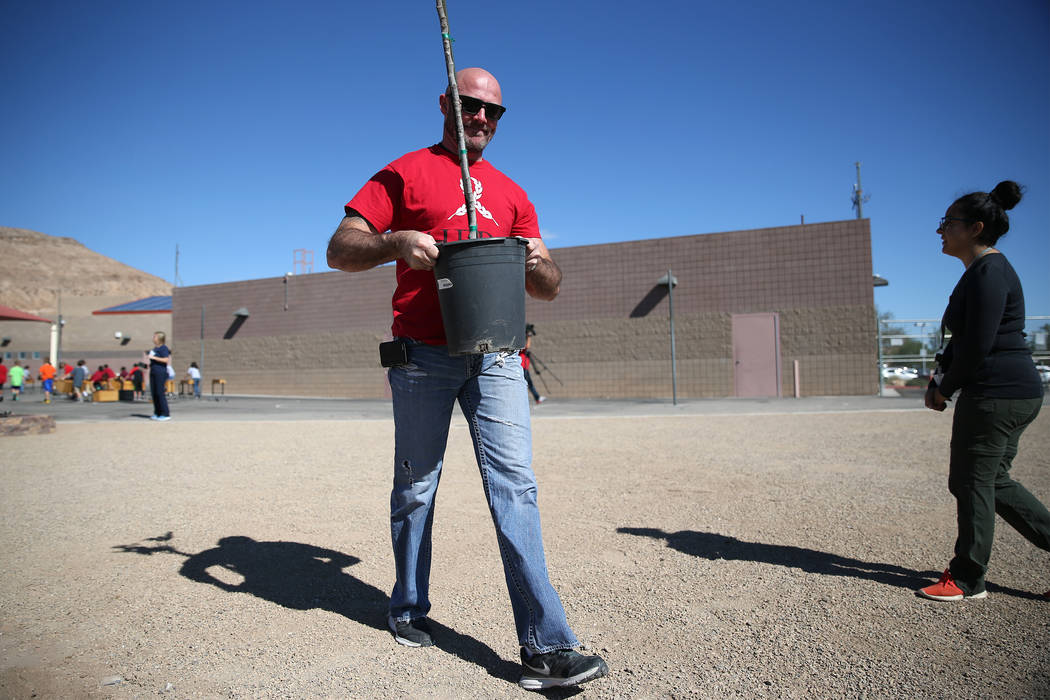 More than 1,000 volunteers took part in more than 250 projects at 85 local nonprofit agencies and schools on Friday as part of the United Way of Southern Nevada's third annual Day of Caring.
The day wrapped up 1 October Remembrance Week.
Day of Caring sponsors included Wells Fargo, Las Vegas Review-Journal, Caesars Entertainment Corporation, Nevada Volunteers, Chase Bank and Greenspun Media Group.
United Way of Southern Nevada has split $75,500 among participating nonprofits and schools to increase the impact of the day and help cover the cost of supplies.