Why 58 and not 60 victims are being highlighted in forthcoming 1 October memorial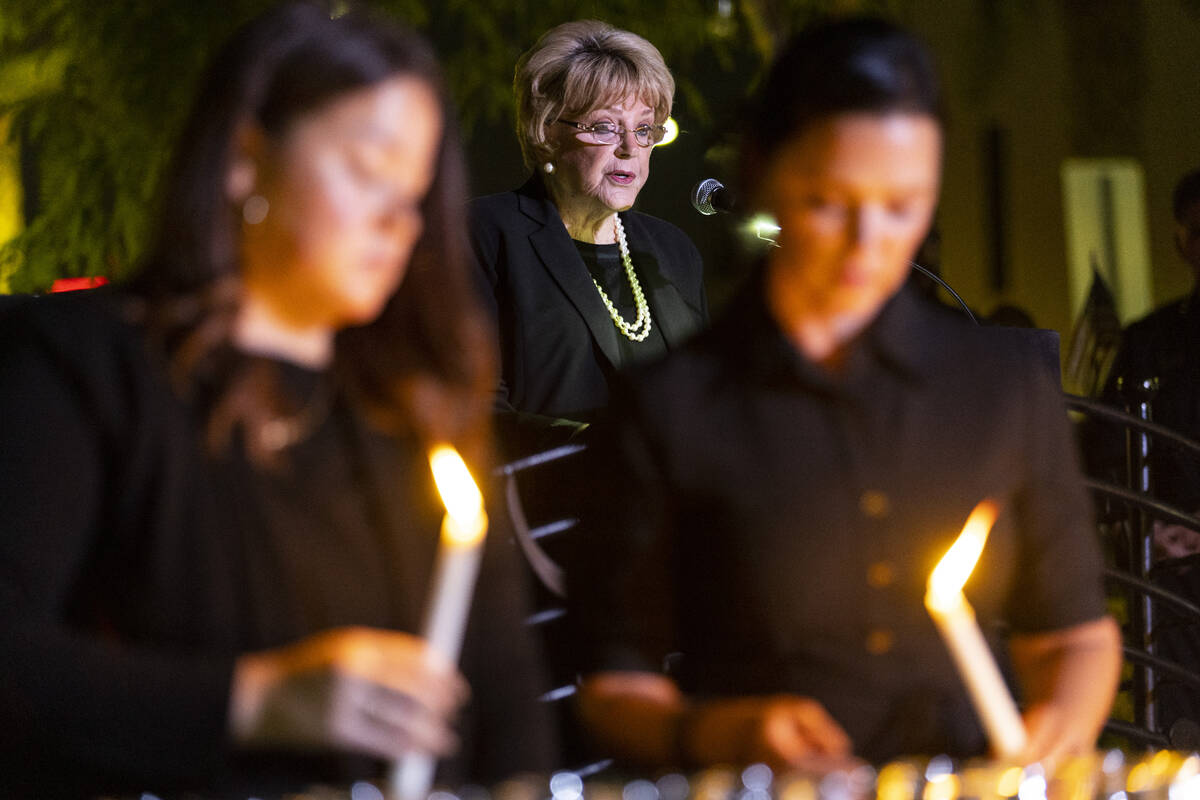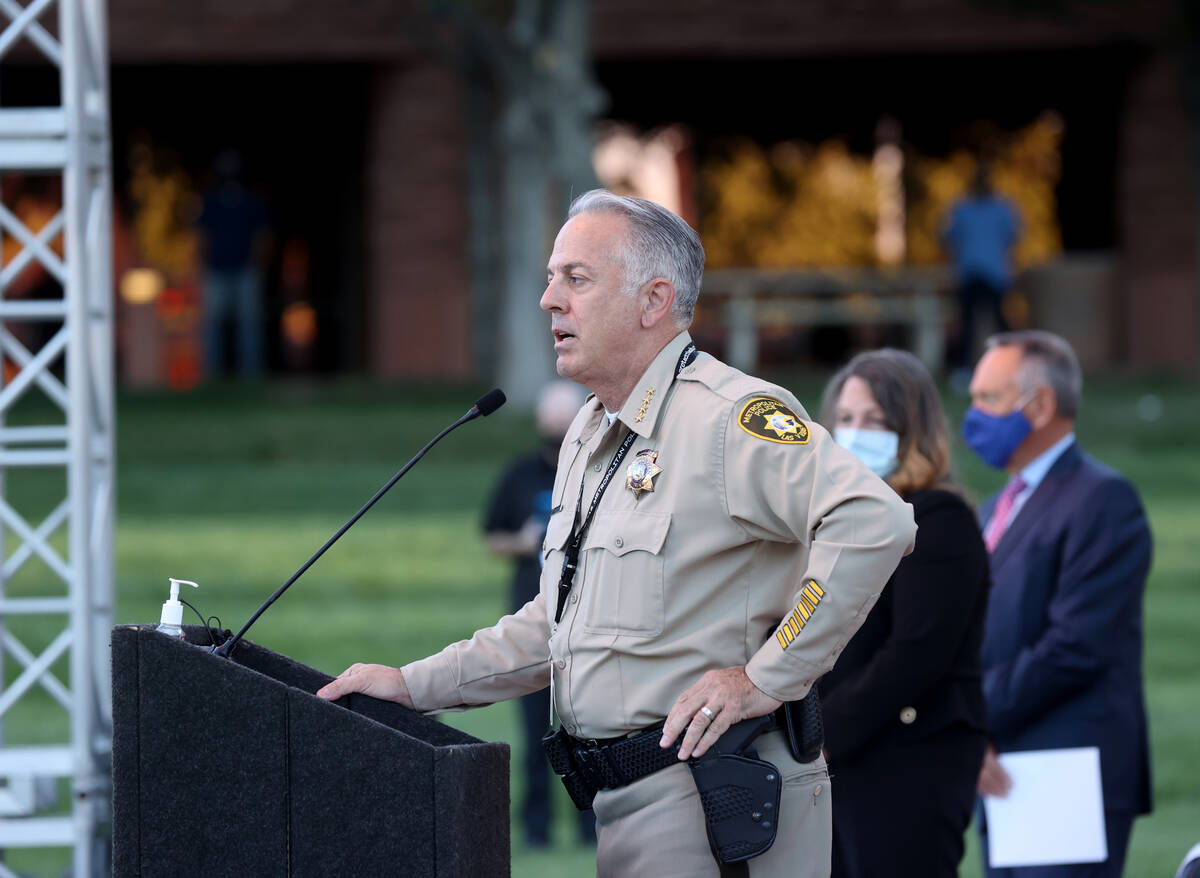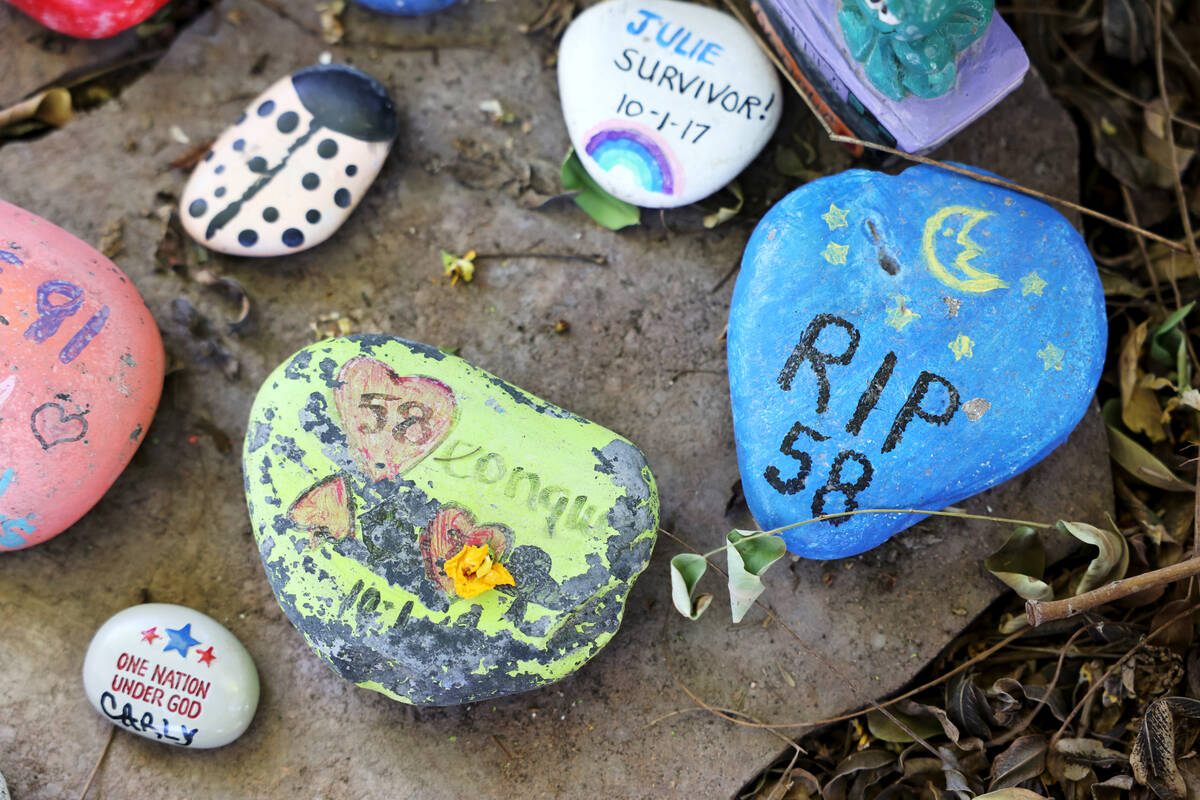 The number looms large, in the sky and in so many hearts at once.
Fifty-eight.
That's the grim tally of those killed in the immediate aftermath of the Route 91 Harvest festival mass shooting, America's deadliest in modern times.
It's also a focal point of "Forever One," the forthcoming 1 October memorial conceptualized by JCJ Architecture.
The design includes a 58-foot-tall "Tower of Light," a "Remembrance Ring" with a diameter of 58 feet, an "Angel Wall" with 58 candles and other details predicated on said number.
For some 1 October survivors and family members of those lost in the tragedy, the number 58 has become a powerful symbol freighted with deep emotion.
"The 58 angels are the backbone of our healing, of the survivors' healing," says Sue Ann Cornwell, who attended the Route 91 concert with her sister and who helped nine people escape the mayhem in the bed of her pickup. "We look for the number 58. If we go out to eat, and they give us a number, and the number is 58, people post it on Facebook and in our groups and say, 'The 58 angels are having lunch with me today.' When they're traveling across the country in their car, and they happen to look at their odometer and there's a 58 anywhere in that number, they take a picture of it, post it and say, 'The 58 are traveling with me this time.' That's how important that number is to people."
But on Oct. 1, 2020, that number changed: At the annual sunrise memorial for those lost in the shooting, then-Sheriff Joe Lombardo announced that the official victim tally would rise from 58 to 60 — after medical examiners had ruled that two delayed deaths were homicides.
"I think it's important that we recognize those individuals today, and to bring the number of 58 to 60," Lombardo said at the ceremony. "That will be the number moving forward as of today."
Cornwell, though, has remained adamant that the number should stay at 58 — and she's far from alone in contending as such.
"Anybody who has passed away since the shooting had 'survivor' behind their name. Our 58 didn't have that," she says.
This debate begets the question: If the official total is 60 victims, why are only 58 highlighted in the memorial?
"What we heard from the community resoundingly is that the number 58 shouldn't change, but that the other two should be honored and recognized and memorialized in some way," says Tennille Pereira, the head of the seven-member 1 October Memorial Committee and the director of the Vegas Strong Resiliency Center. "And so that's always been the intention."
Mike Larson, project director at JCJ Architecture, echoed this sentiment in an email.
"Our intent with our design has been and will continue to be to honor all victims of this tragedy, those in attendance that night, and everyone across the community who rallied together in the aftermath to help the victims and our community heal," he said while declining to comment further.
As of now, however, there are no concrete details about recognizing anyone other than the initial 58 casualties.
For those who lost loved ones as a result of the shooting, this isn't good enough.
Malcolm Bissember's sister, Samanta Arjune, died on May 26, 2020, after being shot in her calf at the festival, which she attended with her brother, making her the 60th victim. (The 59th victim, Kimberly Gervais, died on Nov. 15, 2021).
Bissember says that he and his family won't support the memorial if his sibling is not recognized in it.
"We all agreed that Samanta and the other victim should be included in the memorial," he explained via text message. "After our family attended the other memorial services, we have agreed that we will not be visiting this memorial unless the other names are added."
An unexpected development
She likens it to a blow to the head.
When Lombardo made the announcement that the death toll from 1 October would rise from 58 to 60, Cornwell was stunned.
"The families felt like they were punched in the face," she recalls.
Pereira, too, was surprised.
"When he made that statement, there was like shock in the family groups — we were all very much caught off guard," she remembers. "There wasn't communication with our office or communication with the families and how this could impact others.
"There's a lot of psychology and that number being 58 for so long," she continues, "the community rallying around that number, the symbolism of the number, and then to change it, it almost feels traumatizing in a way, because it's pulled from them again, like they've been healing and mourning around this symbolism. To have something happen outside of their control and switch it on them was really upsetting."
Cornwell, a former school bus driver who has "58" tattooed on her leg and who spends most of her days as a volunteer tending to the Las Vegas Healing Garden downtown, has become a fierce advocate for the official number remaining 58, contacting news organizations that report otherwise, getting into heated debates with Review-Journal staffers and editors in the past.
She made regular appearances at the memorial committee meetings over the course of a year-and-a-half, at one point taking 58 flashcards with "58" written on one side and words like"passion," "love," "caring," on the other to underscore her position.
"It just infuriates me when I see the number 60," she says. "The thing of it is, our 58 never got another, 'I love you.' They didn't get another hug, they didn't celebrate another birthday. I can't think of one parent or child that would not give a million dollars to have another year, or two-and-a-half years, with one of their loved ones that passed away."
Other family members of those who died that night argue the same.
"Fifty-eight is the final total," says Kelli Gentile, who lost her sister-in-law, Denise Cohen, on Oct. 1, 2017. "The other two, while our hearts go out to their families and friends and their communities, they are not directly related to that day/night massacre. They (died) years later, kind of as a consequence. The number is the number."
Robert Patterson, of Lomita, California, lost his wife of 21 years, Lisa Patterson, on 1 October.
He subsequently met fellow Route 91 attendee Monique Tagliaferri in a Facebook group for survivors, and they became a couple.
Last September, Tagliaferri died from cardiac arrest after suffering panic attacks following the shooting.
"One thing I can say about 58 is I wish I had five minutes with Lisa before she passed, something both the two others had," Patterson said of Gervais and Arjune in an email. "I have no problem recognizing the other two. I built a memorial for Lisa and the 58, and it has 58 white rose bushes for the victims. At Lisa's memorial, the other two got beautiful pink climbing rose bushes that go up a shaded area where people sit to represent them. The number to us will always be 58."
Current Metropolitan Police Department Sheriff Kevin McMahill acknowledges the 60 victims as well but supports the design of the memorial highlighting 58.
"It's clear to me 58 people died that night. It's also clear that two more people subsequently lost their lives," he told the RJ in early September. "The big difference for me is that 58 people that night never got to have another hug, a birthday, relationship — any of those things. While there are two people that subsequently lost their life — and that still may continue on — it's appropriate to recognize the 58."
A tragedy's ongoing toll
"It's all so emotional."
Cornwell's acknowledging the obvious, sitting in front of her ranch-style home in North Las Vegas on a blazing September afternoon, emotions and temperatures soaring in unison.
"How do you, how do you choose?" she asks rhetorically, having just gotten back from working at the Healing Garden. "You can't."
Cornwell's talking about the 1 October victim count.
For her, there are two distinct categories: the 58 who died in the immediate aftermath of the shooting and everyone else. (Records show that the last of the 58 victims was pronounced dead on Oct. 3, 2017.)
Cornwell takes issue with the idea of 60 victims, mainly because more than two people have died in the years since the tragedy from issues related to the tragedy.
She says she knows of 52 people — in addition to the initial 58 — who have passed as a result of 1 October.
"How are you going to not count the survivor that I know of that got shot, has had multiple surgeries, and now has lead poisoning that will eventually kill her?" she asks. "Are they going to count her in 15 or 20 or 30 years when she dies of lead poisoning?"
"It doesn't mean they're less important than our 58," she adds. "They just don't belong in with that number."
Casie Cooney, the daughter of Kelli Gentile and niece of Oct. 1 victim Denise Cohen, recalls a 1 October survivor taking her life in the past year.
"Whether it's suicide, whether it's injuries, that number is always going to be changing. So you can't just say, '60' (victims) because it's no longer 60. What about the other 50 that have passed since? Why are you guys only going to honor those two?"
At the Resiliency Center, Pereira continues to witness the fallout from 1 October and the toll it takes on survivors, which can be fatal.
"At the six-year mark, we are still seeing people that are coming forward for the first time," she says. "Trauma doesn't go away, we don't get rid of it. It's something that you have to work through.
"We've had some that have had heart attacks as a result of the constant panic attacks that they have because of the trauma," she continues. "There've been quite a few that have passed because of their physical and psychological injuries from that night."
In the aftermath of Lombardo's 2020 announcement of the increase in the official number of 1 October victims, Pereira says that the Resiliency Center initially thought about following suit.
"We were going to change it to 60 because immediately, we recognized the loss for those other two families," she says. "We started researching and kind of digging into the Facebook groups and looking to see what the thought was on it, and we decided that it really should be '58 plus two,' to honor and recognize everyone that passed, but at the same time, honor and recognize the differences and experiences."
To this end, Pereira points out that the 1 October memorial is still a work in progress.
The grief from that night is ongoing — and so is the process of remembering those lost.
"The memorial design, it's a concept right now," she notes. "And there's a lot of things that are in there that still have to be developed.
"We don't know the details of how Kimberly Gervais and Samantha Arjune will be memorialized," she says. "But I know that they will be."
If you're thinking about suicide, or are worried about a friend or loved one, help is available 24/7 by calling or texting the Lifeline network at 988. Live chat is available at 988lifeline.org.
Contact Jason Bracelin at jbracelin@reviewjournal.com or 702-383-0476. Follow @jbracelin76 on Instagram.