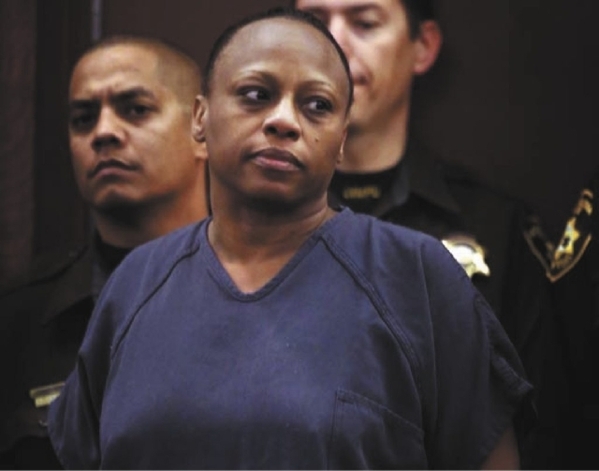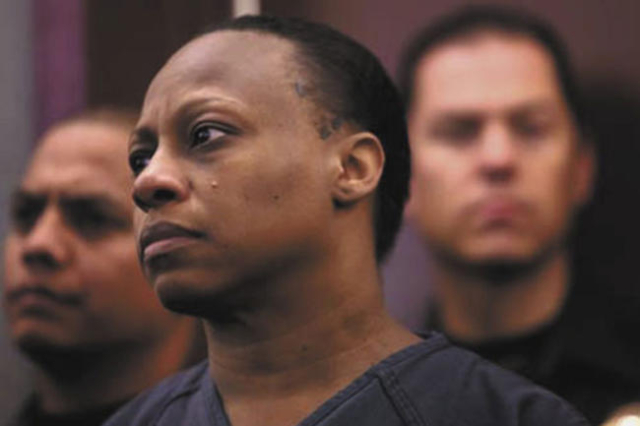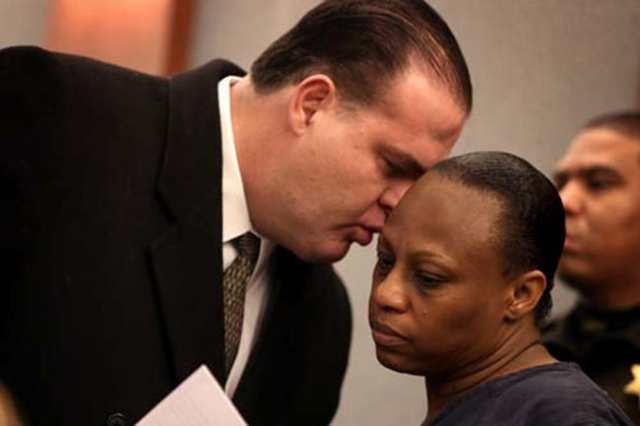 The family of 10-year-old Jade Morris wept as a judge read details of her brutal death.
A 53-year-old woman, who prosecutors said slashed a Bellagio blackjack dealer and killed her ex-boyfriend's daughter, stood between two defense lawyers Thursday and pleaded guilty to avoid the death penalty.
Brenda Stokes Wilson agreed to a sentence of life in prison without the possibility of parole on a count of first-degree murder. She was also ordered to serve an additional 51 years for attempted murder, first-degree kidnapping, burglary and mayhem, along with deadly weapons enhancements.
Chief Deputy District Attorney Robert Daskas noted that Stokes Wilson agreed to the maximum sentence on each charge she faced and those sentences must run consecutive to one another, meaning the time must be served separately.
Jade's mother, Tejuana Reeves, agreed with the punishment.
"I'm satisfied with this because we can bring it to an end," Reeves said. "That's what I'm ready for, for it to be over. And as long as she never sees the light of day, outside those walls, I'm good. And she had to admit what she did out loud, and that was satisfying. I have some closure with this not looming over my head anymore, so I'll just go on with the rest of life as best I can."
Even if a jury had handed down a death sentence for murder at a trial, because of the possibility for unlimited appeals, Stokes Wilson likely would have died of natural causes before an execution.
"Brenda Stokes doesn't have enough years left to live where she could satisfy the sentence in all the other counts," Daskas said. "We never would have accepted anything less. That's a reflection of how horrific this case was."
Jade's body was found in late December 2012 in a desert area of an undeveloped North Las Vegas neighborhood near Deer Springs Way and North Fifth Street by a person walking a dog.
A little more than 4 feet tall and weighing 102 pounds, Jade suffered 40 sharp-force wounds across her body from a large knife, according to a medical examiner. Some of her injuries — the most serious on her head, chest and abdomen — were so severe that she was likely unconscious within minutes.
Stokes Wilson had picked up the girl from Reeve's home at 4:50 p.m. on Dec. 21, 2012, saying they were going Christmas shopping. Stokes was engaged to Jade's father, Philip Morris, and had a close relationship with the girl for several years.
Jade was wearing blue jeans, a blue "My Little Pony" T-shirt with a white shirt underneath, black shoes and a brown coat the last time her mother saw her.
Stokes Wilson said she would return the girl before 9 p.m. By 10 p.m., Reeves started to grow very concerned. She called Stokes Wilson's phone every hour through the night and sent repeated text messages.
In the morning, she phoned hospitals and went to the police station to file a missing person's report.
The same night Stokes Wilson kidnapped the girl, authorities say, she approached a Bellagio blackjack table and began slashing the face of a dealer, 44-year-old Joyce Rhone. Stokes Wilson mistakenly believed Rhone had started dating Jade's father.
Rhone told a grand jury that she suffered cuts to her forehead and right side of her face.
She tried to kick Stokes Wilson away during the attack.
As she slashed Rhone's face with a razor, Stokes Wilson only said, "Why did you do that?"
Contact David Ferrara at dferrara@reviewjournal.com or 702-380-1039. Find him on Twitter: @randompoker