Work to begin on Mount Charleston flood control project
October 6, 2014 - 3:53 pm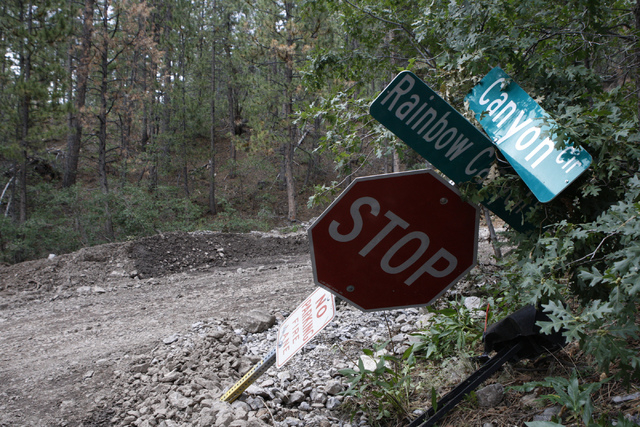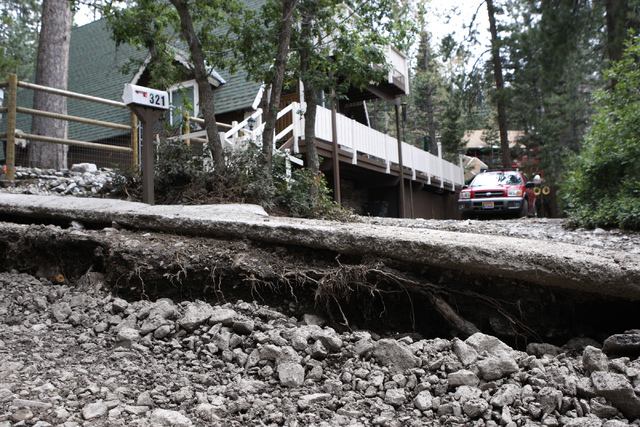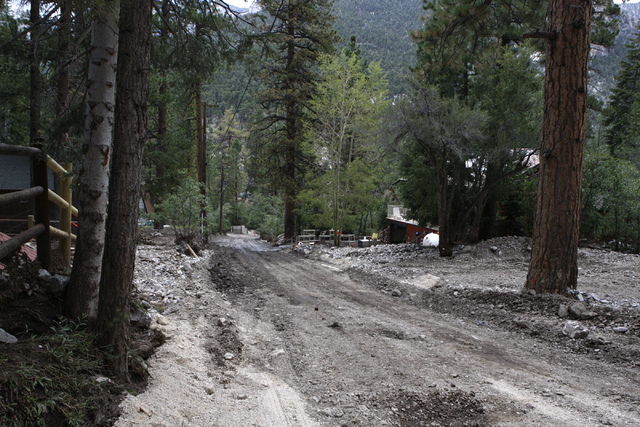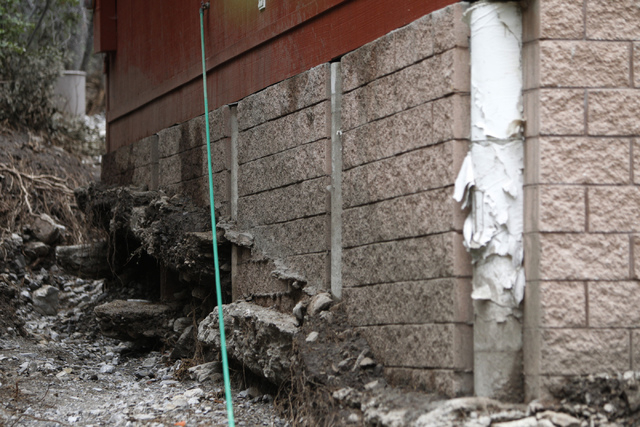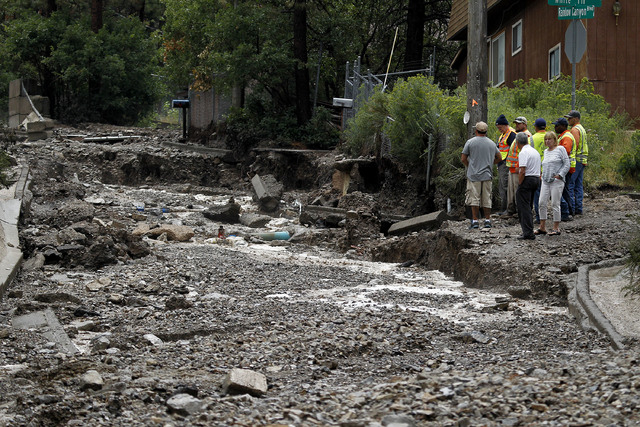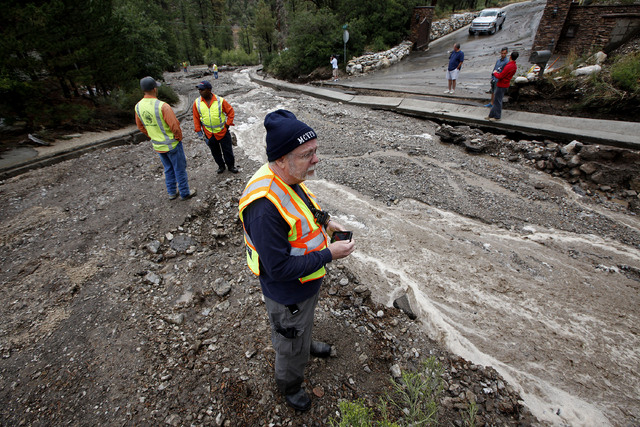 The Army Corps of Engineers will start clearing trees and vegetation on Thursday in preparation for constructing a flood control berm project and diversion channel to protect the Rainbow community on Mount Charleston.
The $3 million, 2,200-foot-long berm is intended to divert rain away from the Rainbow neighborhood that got hit with flooding in July that caked homes and yards with mud. Corps officials say the project is designed for a 25-year rain event. Twenty-five-year rain events have a 4 percent chance of being equaled or exceeded in any year.
The Rainbow community is more at risk from flooding after the Carpenter 1 fire of 2013, which charred nearly 28,000 acres, including vegetation and trees around Rainbow that formerly acted as a natural barrier against rainfall. The area also flooded in September 2013.
The corps will manage the project and the Forest Service will be the main contractor, providing the labor and equipment for the berm, which will be built on Forest Service land.
Corps officials had an agreement proposal for Clark County and was prepared to build the project in June. But county officials weren't ready to sign off on it because of concerns about a requirement that the county take on the legal liability for the project.
The state of Nevada assumed liability for the project after the flooding hit, allowing the project to move forward.
During the project, there will be traffic delays to and from Kyle Canyon Road and destinations within Rainbow and Kyle Canyon. Flaggers will guide traffic in the area and allow access to Kyle Canyon to permittees and their guests. The project is expected to take one or two months to complete.
The corps is asking those who are not authorized to avoid the construction area.
Cutting trees, removing vegetation and rebuilding the main access road will take several days. When construction on the berm starts, the construction crews will be working 13 out of every 14 days and laboring up to 12 hours a day to speed up the work.
Contact Ben Botkin at bbotkin@reviewjournal.com or 702-405-9781. Find him on Twitter: @BenBotkin1.