2 years after Panaca bombing, closure eludes Nevada sheriff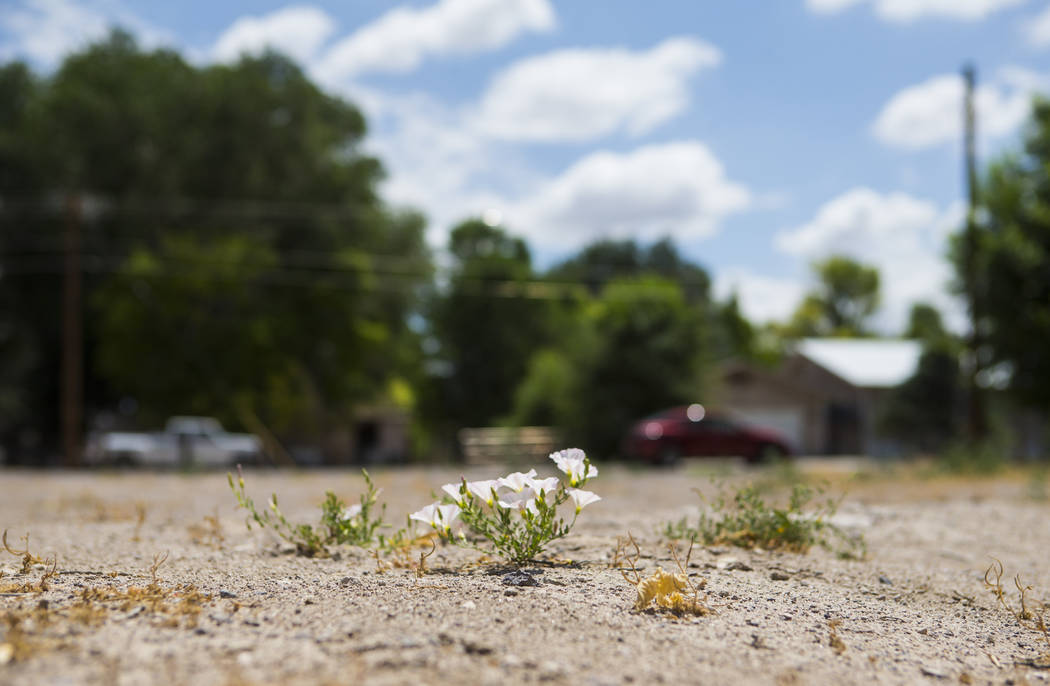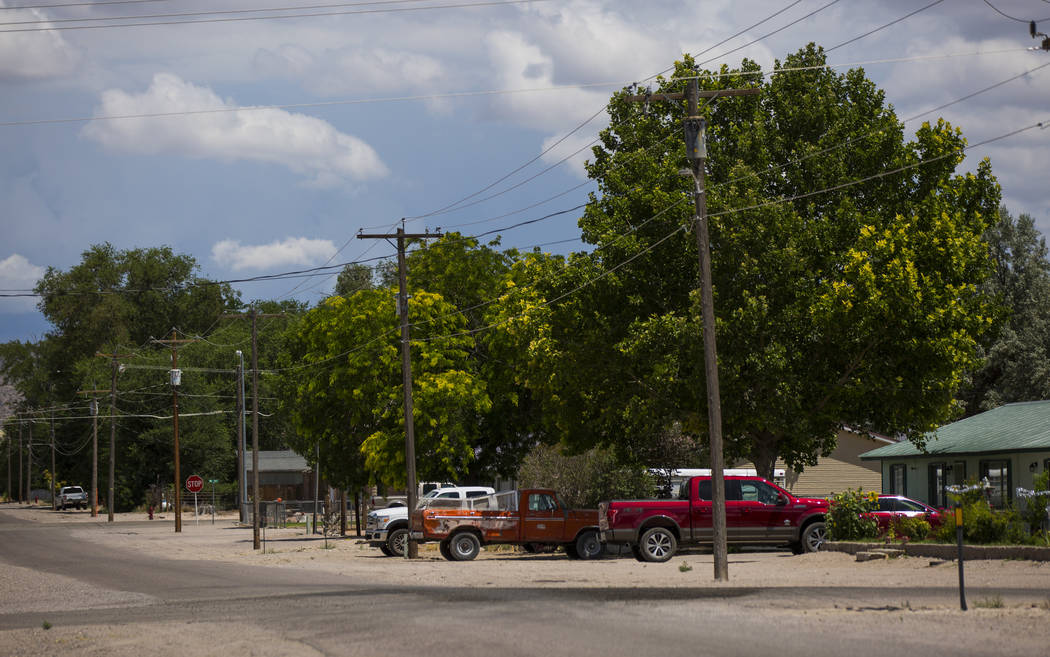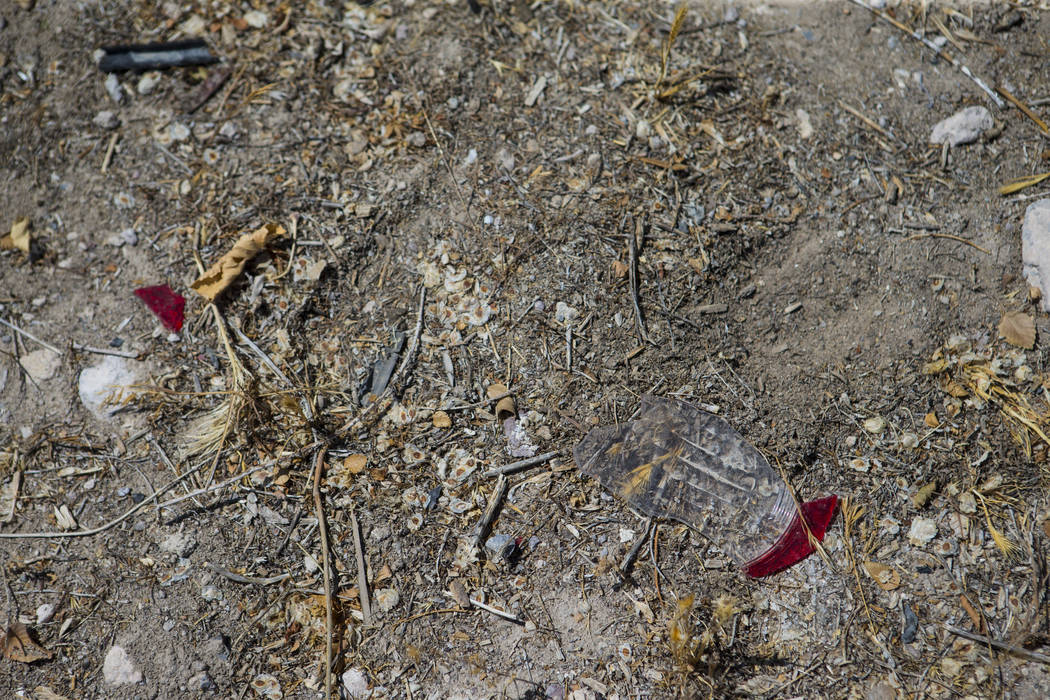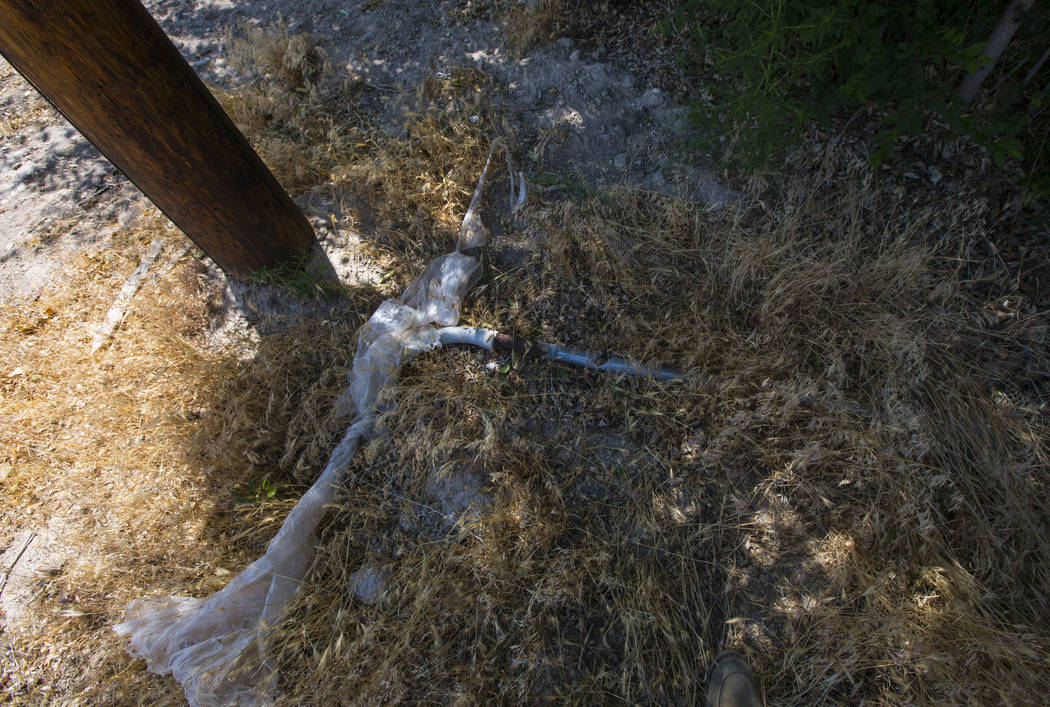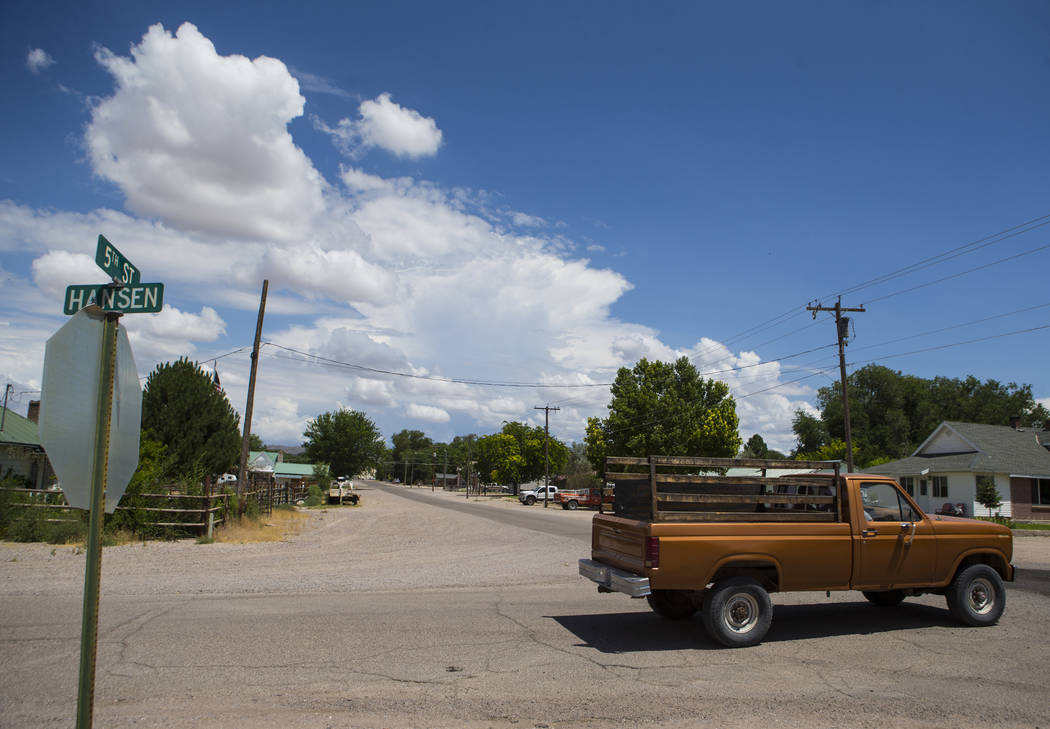 Lincoln County Sheriff Kerry Lee is ready to close the file on the most high-profile case in his sleepy jurisdiction, but he said he can't until he hears from state and federal investigators who haven't been in touch for more than a year.
Friday marks the two-year anniversary of a bomb attack that destroyed a family's home, killed the attacker and terrorized the tiny Lincoln County town of Panaca.
Lee said he's no closer to knowing why Glenn Franklin Jones carried out the suicide bombing or where he got the explosives. If the FBI or the Nevada Department of Public Safety's Investigation Division has any answers, the sheriff said he's eager to hear them.
"I've got really nothing out of them, nothing at all," he said.
The FBI has been particularly quiet about it. Lee said the last he heard from the feds was before the first anniversary of the bombing.
"I don't know if they made it a cold case. I don't know what they did with it," he said. "I've been looking to close it. I wanted to get this out of our system."
Instead, the Panaca bombing case remains open in Lincoln County. Lee said it will probably stay that way until his agency gets word that the larger investigation has ended, assuming that ever happens.
FBI won't confirm probe
Jones was out of work and living in an RV park in Kingman, Arizona, when he rented a car, loaded it with two homemade bombs and drove it Panaca on July 13, 2016.
That evening, the former nurse lit the fuses on the bombs and shot himself in the head outside the home of Joshua Cluff, a friend and former co-worker.
The two explosions 30 seconds apart destroyed the house and Jones' rental car and sent shrapnel and debris raining down on the town 165 miles northeast of Las Vegas. Cluff's wife and young daughters barely escaped with their lives. Jones was the only casualty.
After the bombing, authorities in Arizona removed more than a dozen explosive devices from Jones' RV and recovered several of his journals and notebooks, including one describing plans to blow up a Bureau of Land Management facility.
Lee said his own investigators were able to retrace Jones' movements in the weeks before the attack, including a road trip that took him through Tonopah and Hawthorne in Nevada and back to Kingman. After that he traveled east to his home state of Colorado before winding his way to Arizona again.
Lee said it appeared Jones took old, empty artillery shells or mortar rounds he got surplus from the military and filled them with explosives. Lee said he was told that Jones may have been mixing his own explosives — or at least assembling the bombs — inside his RV in Kingman, but the sheriff has yet to see any written reports to back that up.
Lee said he doesn't know if anyone is suspected of helping Jones to plan or execute the attack.
The state Investigation Division this week said it could not release any documents about the bombing because the case is open.
In a written statement Thursday, the FBI again declined to say whether it is conducting an investigation.
In December, the Review-Journal asked Aaron Rouse, the FBI's special agent in charge for Las Vegas, for an update on the Panaca case.
"Sorry, not going there. But thanks for trying," Rouse said.
When asked if there would be a report released at the conclusion of the investigation, he said, "I can't speak to that."
'Done and over with now'
What was left of the Cluff family's house was demolished and hauled away about a month after the blast.
The Cluffs reportedly moved to Idaho. According to county records, they sold their property in Panaca last August.
Nothing has been built where their house once stood. The empty lot is covered in weeds and gravel and a few reminders of the blast — shards of metal and broken taillight pieces near a utility post still wrapped in caution tape.
One home across the street has a boarded-up window. Saw horses and extension cords sit near pieces of siding outside another home still undergoing repairs.
Two years later, neighbors didn't seem eager to talk to about the bombing. A reporter knocked on the doors of six houses in the area Thursday, but only one person answered.
"It's done and over with now," said a man who didn't want to be interviewed.
Sheriff Lee was born and raised in Panaca, and he still lives there in a house less than two blocks from where Jones' bombs went off.
He said the attack is never far from his mind, in part because he turned it — and his department's response — into a training tool he presents at emergency management conferences.
But for many in Panaca, the events of two years ago have begun to fade, Lee said. "People have pretty much moved on."
The Lincoln County sheriff is ready to do the same.
Contact Henry Brean at hbrean@reviewjournal.com or 702-383-0350. Follow @RefriedBrean on Twitter. Contact Blake Apgar at bapgar@reviewjournal.com or 702-387-5298. Follow @blakeapgar on Twitter.
Background
911 recording captured sounds of 2016 bomb attack in Panaca
Panaca man has 'no idea' why his family was targeted in bomb attack
Speculation surrounds FBI investigation of Panaca bombing
Lincoln County bombing investigation leads to Kingman, Ariz.
Panaca bomber lost relatives, marriages, career in years before attack
Panaca bomber's ex-wife says they had 'good times,' but she feared him
FBI takes lead in Lincoln County bombing investigation
FBI serves search warrants in Panaca in connection with deadly bombing
Lincoln County bomber lost nursing license months before attack