7 women who changed Nevada history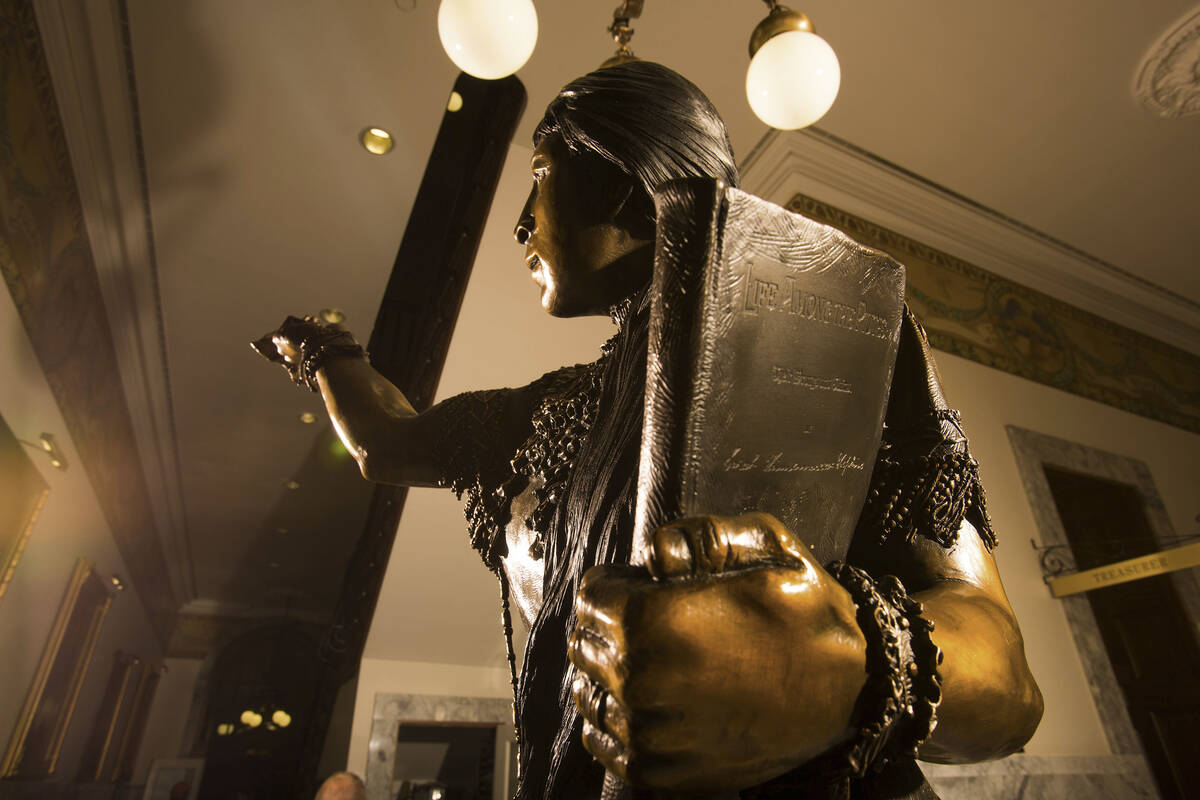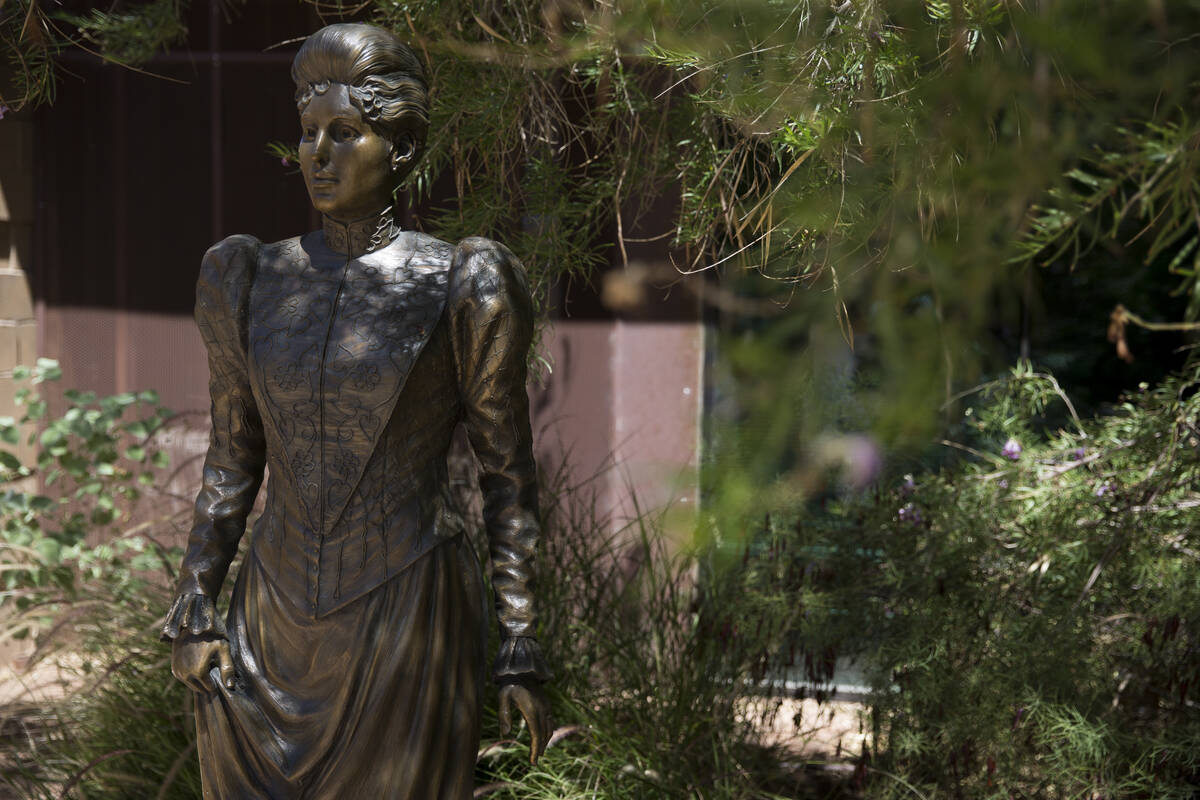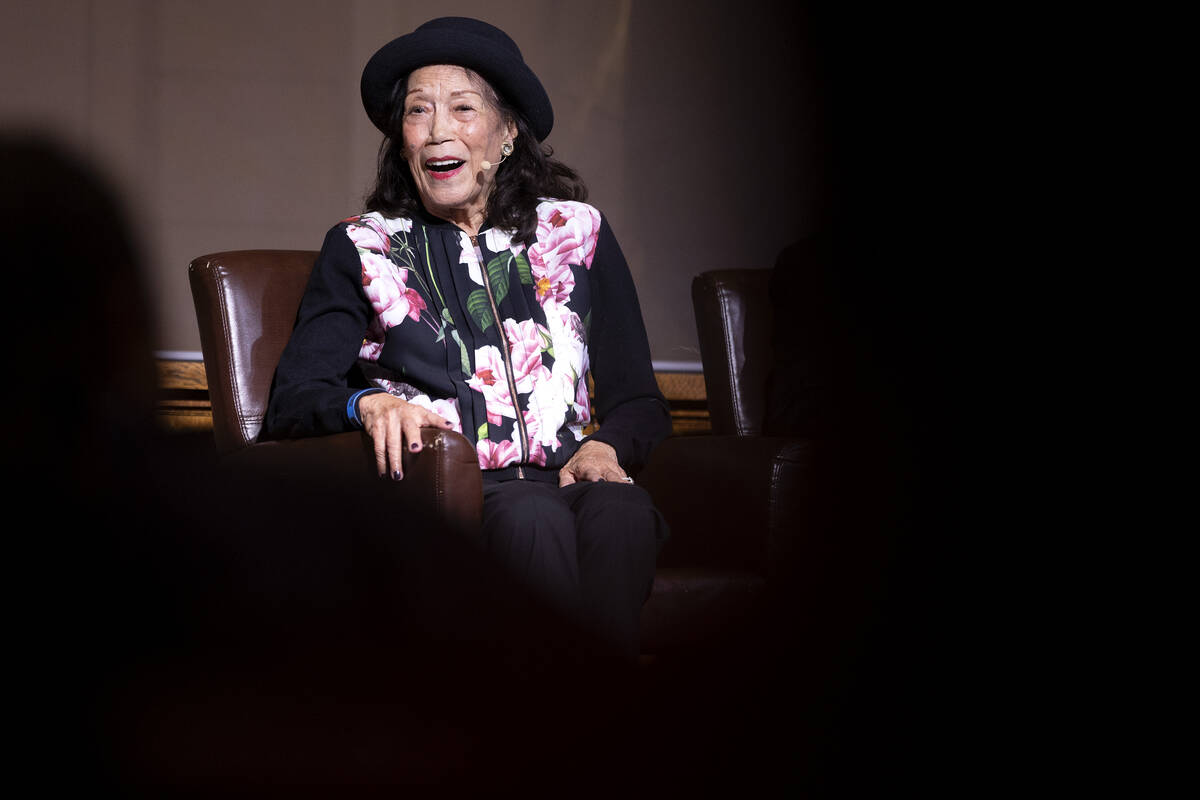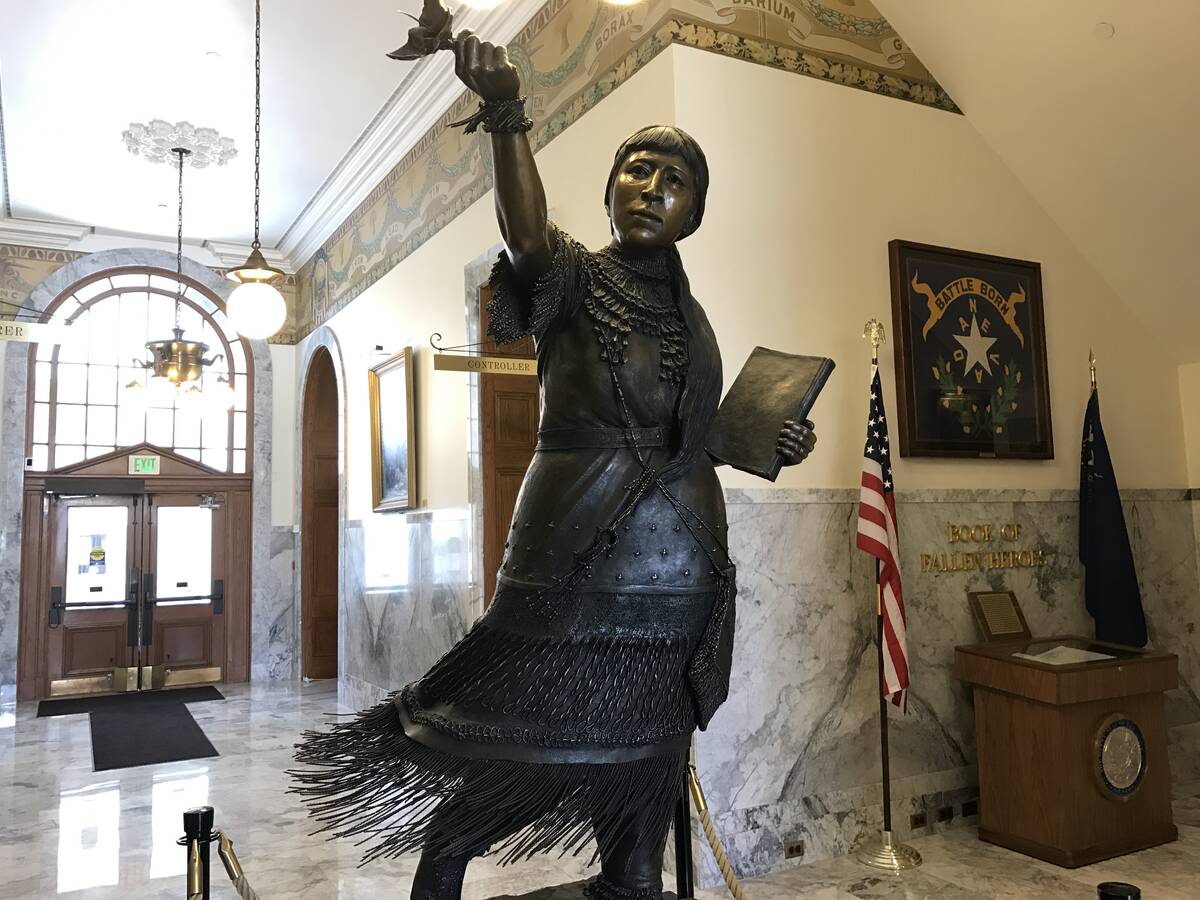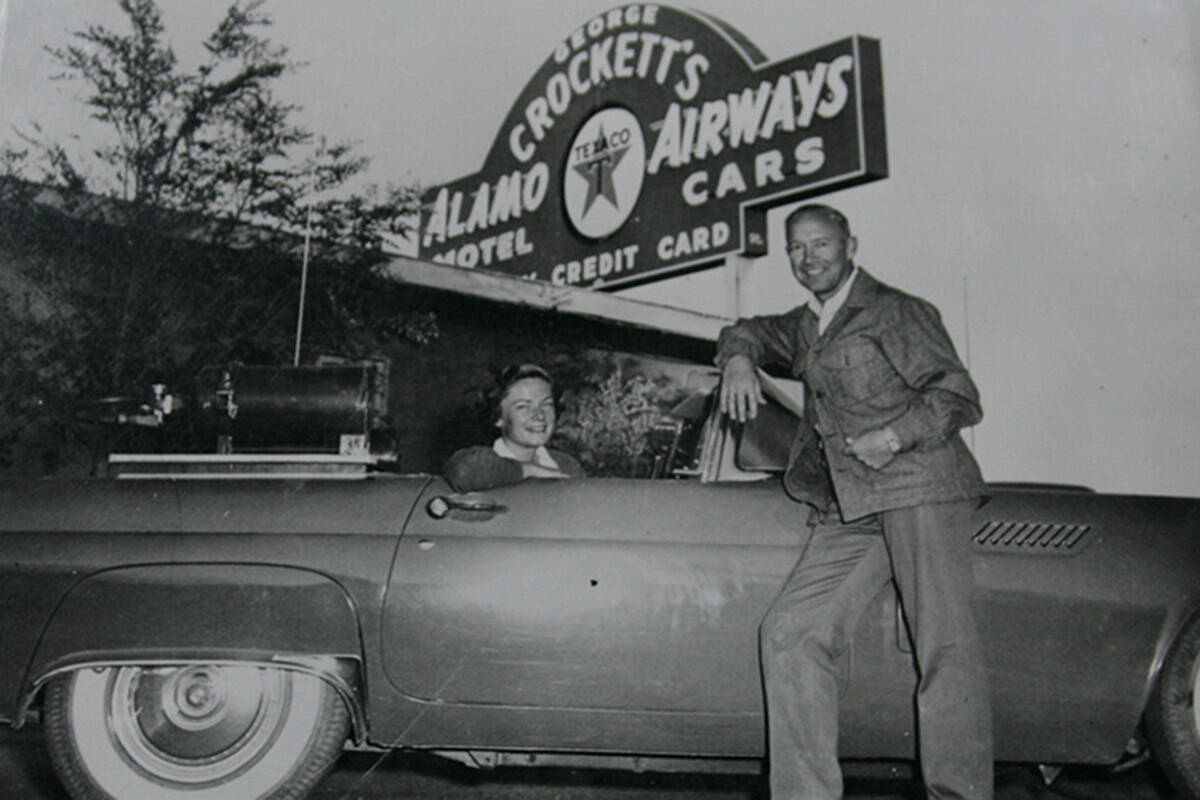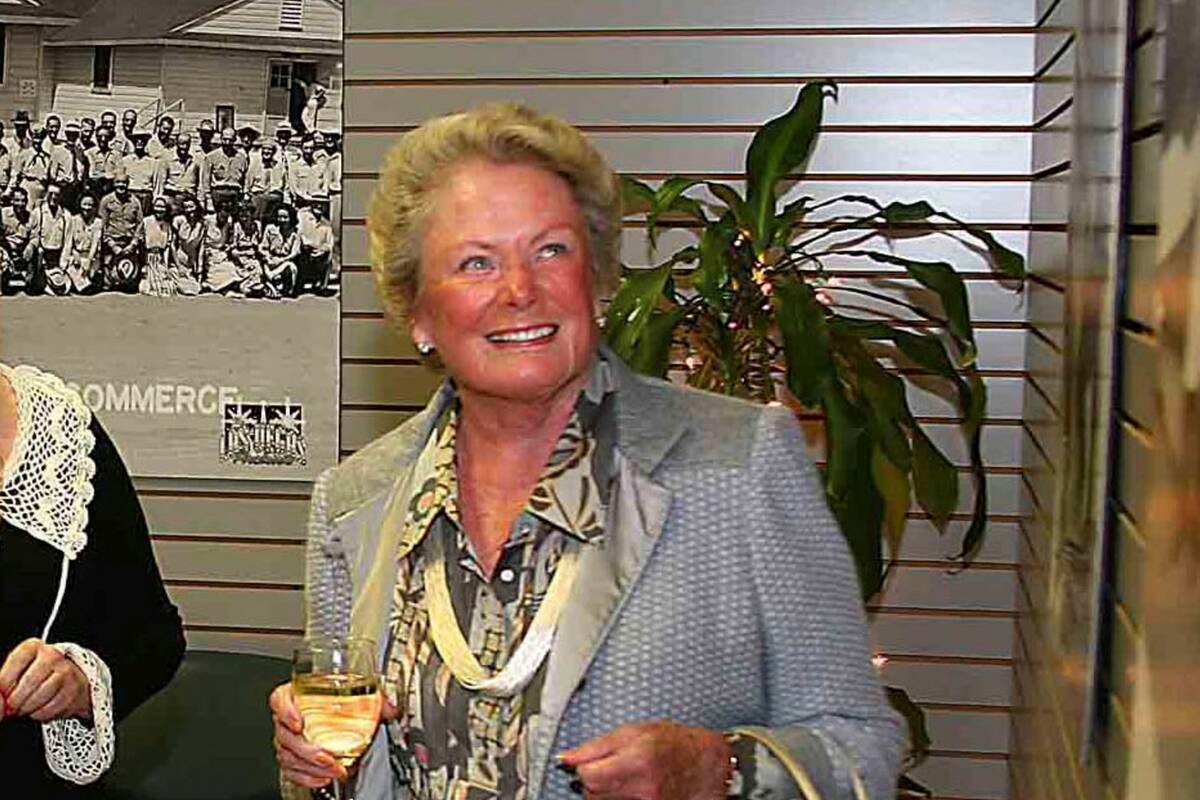 Many women have helped advance education, entertainment and business across the Silver State.
Here's a list of women who changed Nevada's history.
Maude Frazier: Pioneer for CCSD, UNLV
Although Frazier was originally from Wisconsin, she moved to Nevada in 1906 to teach in the small town of Genoa. Frazier taught across the state in Lovelock, Beatty, Goldfield and Sparks before becoming a public school supervisor for Lincoln, Clark, Esmeralda, and Nye Counties in 1921.
In 1927, Frazier became superintendent of Las Vegas Union School District (now Clark County School District) during the early days of Hoover Dam's construction. She helped gain public support for a $350,000 bond issue to build Las Vegas Academy (then known as Las Vegas High School).
She became a Nevada assemblywoman in 1950 and served in the Legislature for 12 years where she worked to persuade lawmakers to fund a junior college for Southern Nevada that would later become UNLV.
Helen Stewart: 'First Lady of Las Vegas'
Helen Stewart ran the Las Vegas Ranch, located at the site of Old Mormon Fort, between 1882 to 1902, and turned the ranch from a failure into a successful farm and traveler hub.
Stewart's husband Archibald moved to the ranch in 1880 but he was murdered two years later at Kiel Ranch in what is now North Las Vegas. Stewart and her five children were left to care for the ranch, despite her disdain for ranch life and the isolation she felt there in the ranch's early years.
She wrote to her sister and husband in 1887, "I still live at the old Ranch … it is rather a lonesome place but I must try to take care of things."
During her time at the ranch, Stewart wrote many journals documenting the growth of Las Vegas and about the lives of the local Paiute women and collected over 550 baskets from the tribe.
The ranch's land was sold to the San Pedro, Los Angeles and Salt Lake Railroad in 1902, which helped further grow Las Vegas from a desert rest stop into a bustling city. Stewart spent the rest of her life in Las Vegas, involving herself in community groups and the Clark County School Board.
She is often referred to as the "First Lady of Las Vegas."
Anne Martin: Leader of the Nevada women's suffrage movement
Nicknamed "The General," Martin was a strong leader in the early days of the Nevada women's suffrage movement prior to the 19th Amendment.
Though she was born in the small town of Empire in Northern Nevada, she spent several years in England involved in the British suffrage movement where she learned how to mobilize people.
She later returned to Nevada and in 1912 became president of the Nevada Equal Franchise Society. She grew the organization to over 500 members from 11 counties.
She was known to travel on foot or by horseback into mining camps and ranches advocating for suffrage, convincing people that supporting women's right to vote would help advance towns' labor movements. In 1914, voters approved a state constitutional amendment allowing women the right to vote.
Sarah Winnemucca: Northern Paiute advocate
Born near the Humboldt River in 1844, Winnemucca grew up in Nevada and spent her life educating people on the struggles of the Paiute people while many Americans migrated west.
As more immigrants came to Nevada, the Paiute were pushed into smaller areas and promised food and other resources in return. Those promises were never kept, and Paiutes starved. She wrote an autobiography in 1883 titled "Life Among the Paiutes: Their Wrongs and Claims" which highlights Paiute homelessness and the violence they faced under American settlement.
Winnemucca spoke five languages, but her English, which she learned at a mission school in San Jose, Calif., became the most useful.
As the daughter of a Paiute chief, she traveled to Virginia City, San Francisco and Washington, where she explained to lawmakers how the Paiute's struggles were being ignored in Nevada.
Toward the end of her life, she became an education advocate and began a school for Paiute children.
Anna Bailey: Civil rights pioneer
Bailey got her start as a Las Vegas performer in 1955 as a chorus-line dancer at the Moulin Rouge, Las Vegas' first integrated casino.
She has become a historian of Las Vegas' segregation era, and has talked with the Review-Journal about discrimination African-Americans faced in the city and the popularity of the Moulin Rouge during the six months it was open in 1955.
She is also the widow of William H. "Bob" Bailey, the first African-American television personality in Las Vegas, who died in 2014. She helped support Bob's businesses on the Historic Westside during his lifetime and continues his legacy by sharing his history.
Peg Crockett: Mother of Harry Reid International
Crockett's aviation career began during World War II, when she flew in the Women's Auxiliary Ferrying Squadron that transported military aircraft from factories when she was only a teenager.
Several years later, she married George Crockett, and the two went on to start Alamo Airport, which in its early years, only had three dirt runways and a 200-square-foot shack for a terminal.
The couple lived, flew, rented and sold private aircraft at the airport until it was sold to Clark County in 1947 to later become Harry Reid International Airport.
After Alamo, the Crocketts remained popular in local flying circles, even befriending Howard Hughes. Peg and her family donated artifacts from the airport to Reid's airport museum over time. Even after George died in 1990, Peg's popularity in Las Vegas aviation circles continued until her death in April 2022.
Last year, Reid saw more passengers than any year in history with 52.7 million passengers.
Jan Jones Blackhurst: First female mayor of Las Vegas
Blackhurst became the first female mayor of Las Vegas in 1991. She was encouraged by the Governor's Conference on Women to run for mayor during a decade when Las Vegas was one the fastest growing cities in the country.
In an oral history published by the UNLV Gaming Law Journal, Blackhurst explains that political consultants tried to dissuade her from running.
"…they all said the same thing — don't be ridiculous, you could never win. And it pissed me off!" Blackhurst told UNLV in 2017.
Blackhurst said she believed she won, in part, because of her appeal with women voters.
"I think that there were a lot of invisible voters — mostly women — who were tired of being invisible in the community."
She also worked with the LGBTQ+ community, the first public official in Las Vegas to do so, and was the first mayor to lead an AIDS walk in the city.
Still, she said all her success goes back to her father's encouragement.
"My father was gender blind" Blackhurst said. "He put his daughter in the same positions that he'd put his sons — maybe even more so. So, you learn to be very independent, and develop a confidence that I think only being in those kinds of circumstances can give you."
Today, Blackhurst is the Chief Executive in Residence at the UNLV International Gaming Institute after working as an executive for Caesars Entertainment for two decades where she led corporate social responsibility and public policy.