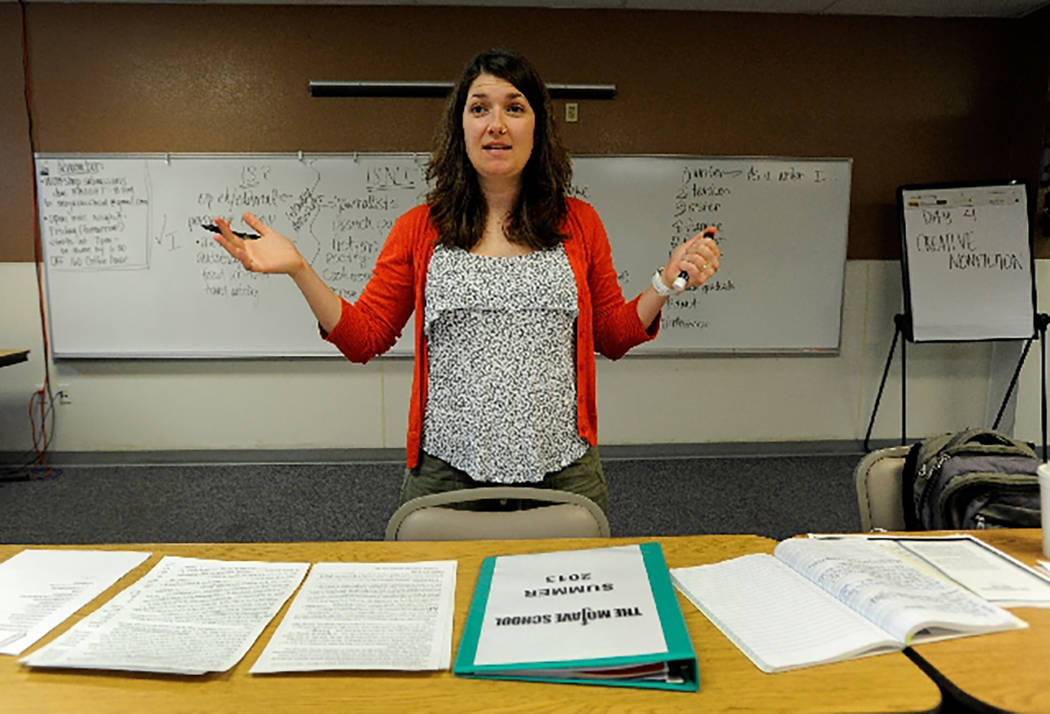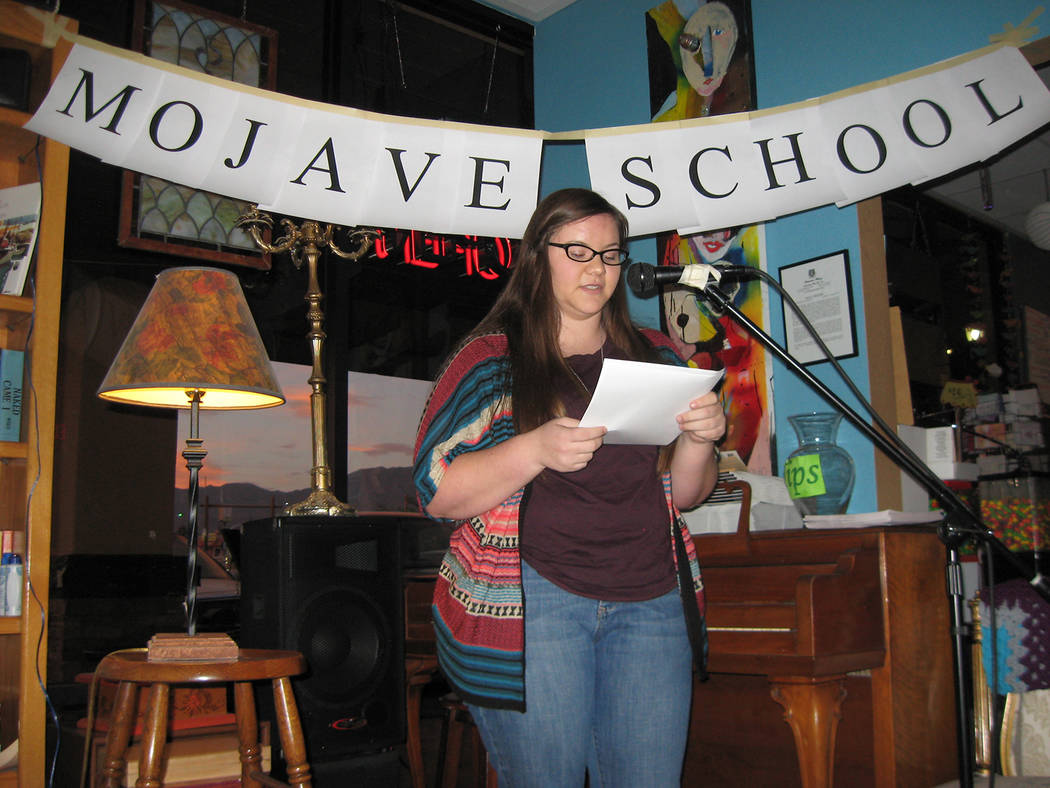 Before she became an acclaimed author of desert-tinged fiction, Claire Vaye Watkins was just another high school kid starving for art in rural Nevada.
Now the creator of "Battleborn" and "Gold Fame Citrus" is headed back to the Mojave to feed the hungry young writers in her hometown.
Starting June 19, Watkins will host a five-day workshop for high-school-age writers in Pahrump and the surrounding area. The Mojave School, as it is known, is free of charge. Those who attend need only bring a pen or a pencil and their creativity.
"It's a school in name only. It's not a very formal arrangement," said Watkins. "It's a place to experiment and play."
This marks the fourth year for the Mojave School, which Watkins launched with fellow author and creative writing teacher Derek Palacio in 2012.
About a dozen young writers have attended each of the previous workshops in Pahrump, 60 miles west of Las Vegas.
This year, Watkins and Palacio will be joined by two new faculty members, University of Michigan writing fellow Rebecca Fortes and Los Angeles author and screenwriter Alexandra Salerno.
Participants will go on a field trip to China Ranch Date Farm near Tecopa, where owner Brian Brown will lead them on a nature hike and show them his date-growing operation. Watkins credits a similar trip, when Brown was her high school science teacher, with opening her eyes to the stories all around her and setting her on the course to becoming a writer.
This year's workshop will conclude on June 23 with a trip to downtown Las Vegas, where students and faculty members will read samples of their work in front of an audience at the Writer's Block bookstore.
Watkins was born in Bishop, California, and grew up in Pahrump and Tecopa, California, a tiny Mojave Desert town just across the Nevada border.
She graduated from Pahrump Valley High School in 2002, and went on to earn her bachelor's degree from the University of Nevada, Reno. "Battleborn," her award-winning collection of short stories, was born out of homesickness while she was enrolled in the Master of Fine Arts program at Ohio State University.
Watkins and Palacio were married in 2014 and have since collaborated on a daughter.
Both authors landed on national best-books-of-the-year lists last year — he for "The Mortifications" and she for "Gold Fame Citrus," a novel that envisions a future California, waterless and swallowed by sand dunes.
Watkins said she hopes the young writers who join the Mojave School this year will get "whatever they might need" from the experience, the same way she did from her brushes with art and nature during her high school years in the desert.
"What I needed was to see artists who were alive and making art and to know that is an OK thing to be," she said.
Contact Henry Brean at hbrean@reviewjournal.com or 702-383-0350. Follow @refriedbrean on Twitter.
Still time to sign up
Author Claire Vaye Watkins said the Mojave School is about telling stories, not following rules.
That's why she's decided to overlook the June 7 registration deadline for the free workshop for young writers she will host in Pahrump later this month with her husband and fellow author Derek Palacio.
As of Tuesday, Watkins said around 10 participants were signed up for this year's workshop, June 19-23. The 2002 Pahrump Valley High School graduate said there's room for at least a few more young people between the ages of 14 and 18 who think they might get something out of the experience.
Anyone interested in signing up should email mojaveschool@gmail.com.