BLM looking for input on Basin and Range National Monument plans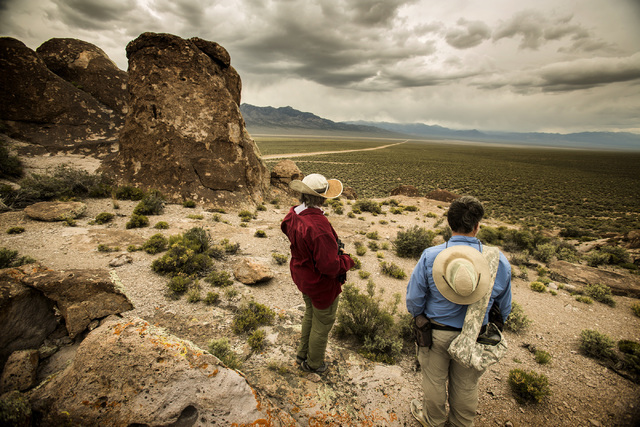 You've probably never been to Nevada's newest national monument, but if you would like to weigh in on how it will be managed, now is your chance.
The Bureau of Land Management will hold a series of public scoping meetings in the coming weeks as it drafts the planning documents for Basin and Range National Monument, 115 miles north of Las Vegas.
President Barack Obama designated the monument on 704,000 acres in Lincoln and Nye counties last July.
The scoping meetings will be:
• 5-7 p.m. June 20 at David E. Norman Elementary School in Ely.
• 5-7 p.m. June 21 at Pahranagat Valley High School in Alamo.
• 5-7 p.m. June 23 at Caliente Elementary School in Caliente.
• 2-4 p.m. June 25 at Lincoln County High School in Panaca.
• 4:30-6:30 p.m. June 29 at Centennial Hills Library, 6711 N. Buffalo Dr., in Las Vegas.
The comment period ends July 14.
Written comments can be submitted at the meetings, emailed to blm_nv_basin_range@blm.gov, faxed to (775) 726-8111 or mailed to BLM Basin and Range National Monument, P.O. Box 237, Caliente, NV 89008.
For more information or to be placed on the mailing list for the planning effort, contact monument manager Alicia Styles at (775) 726-8100 or blm_nv_basin_range@blm.gov.