Death Valley sets partial reopening date after flood damage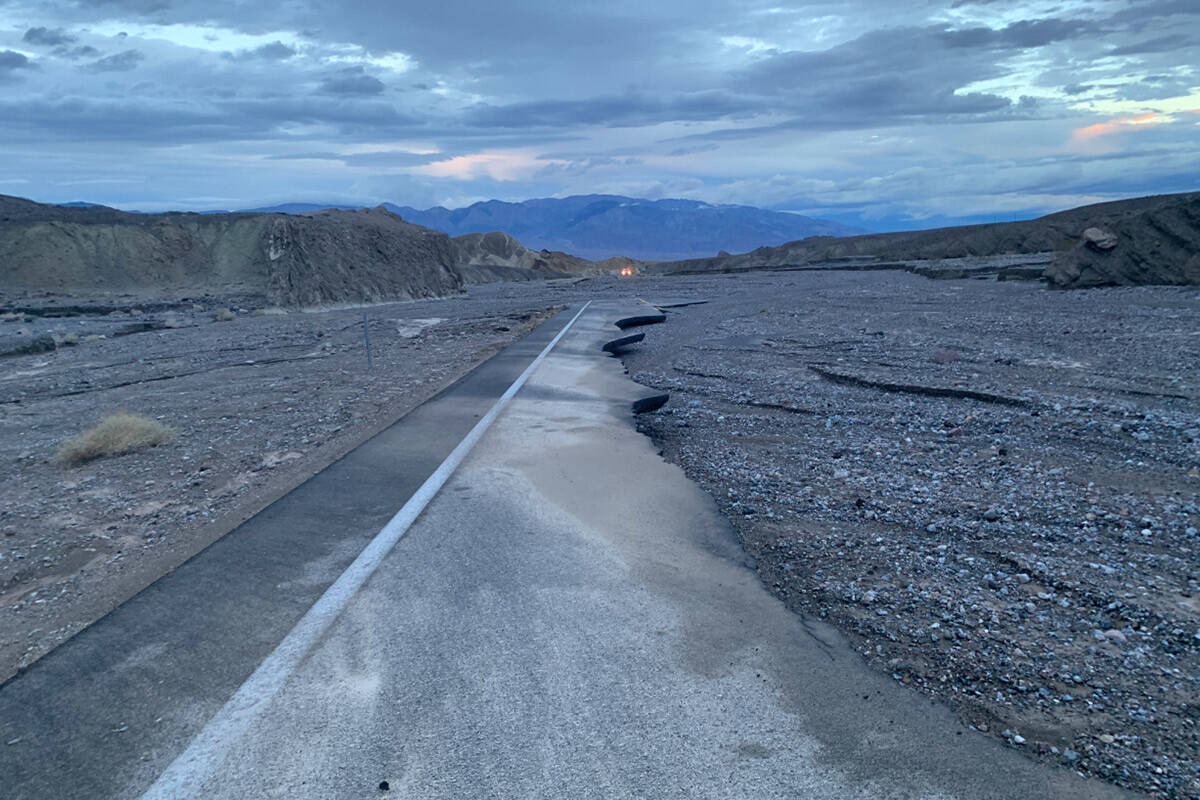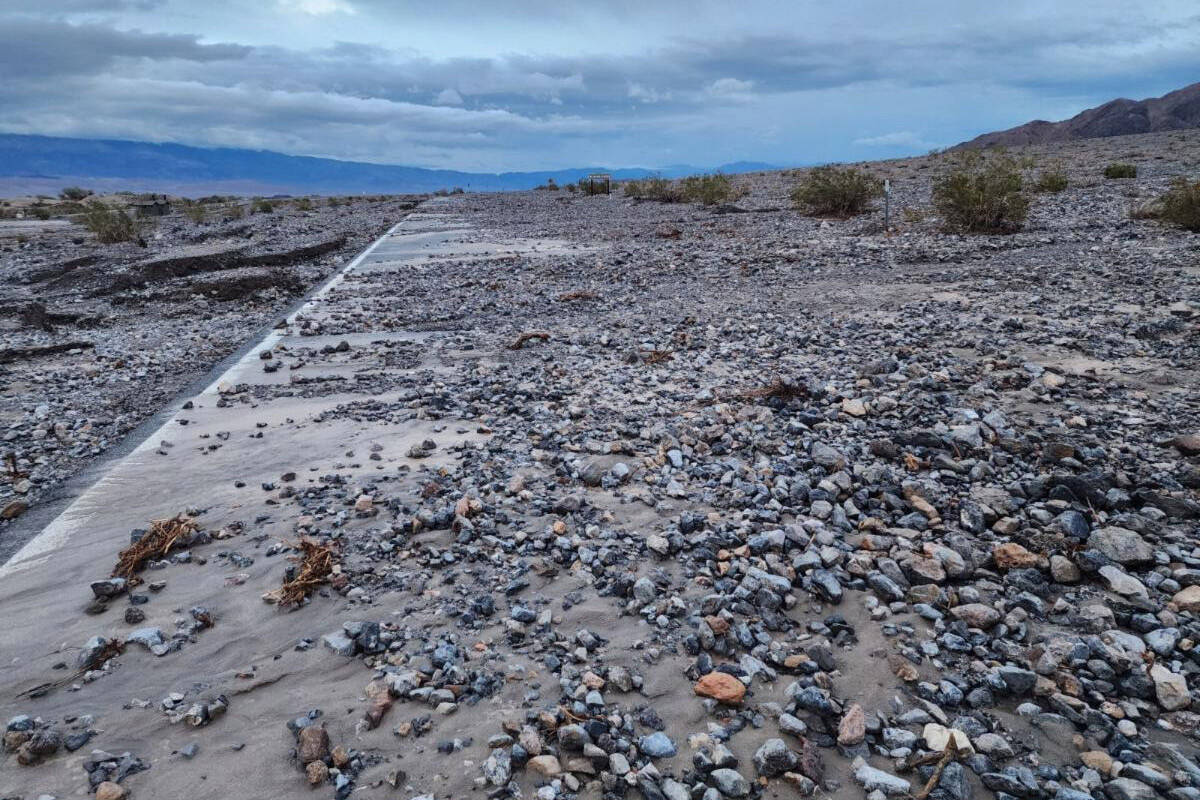 Death Valley National Park is expected to partially reopen by Oct. 15, the National Park Service said Wednesday.
The California park's reopening coincides with the reopening of a portion of its main highway, state Route 190, which closed last month after severe flooding from Tropical Storm Hilary.
Hilary dropped 2.2 inches of rain on the park on Aug. 20 — the greatest amount of rain the park has received in a single day in recorded history. The park receives, on average, 2.15 inches of rain in an entire year, park officials said.
The storm stranded visitors and employees inside the park and caused severe damage to many routes and attractions, including Scotty's Castle.
The park's only entrance will be from the west through Lone Pine, California. Lodging, food and fuel will be available for guests visiting the park at Panamint Springs Resort, Stovepipe Wells Village and The Oasis at Death Valley, the park service said in a news release.
The California Department of Transportation said in a news release that the portion of Route 190 reopening extends from U.S. Highway 395 in Lone Pine to Furnace Creek. The road will have several 24-hour traffic control points where road repairs are ongoing.
However, the Oct. 15 reopening date is not set in stone. Weather events and the availability of material to repair roads could impact the reopening date, Caltrans said.
Other portions of Route 190, including the portion east of Furnace Creek to Death Valley Junction and between Olancha and state Route 136, will remain closed due to damage, the department said.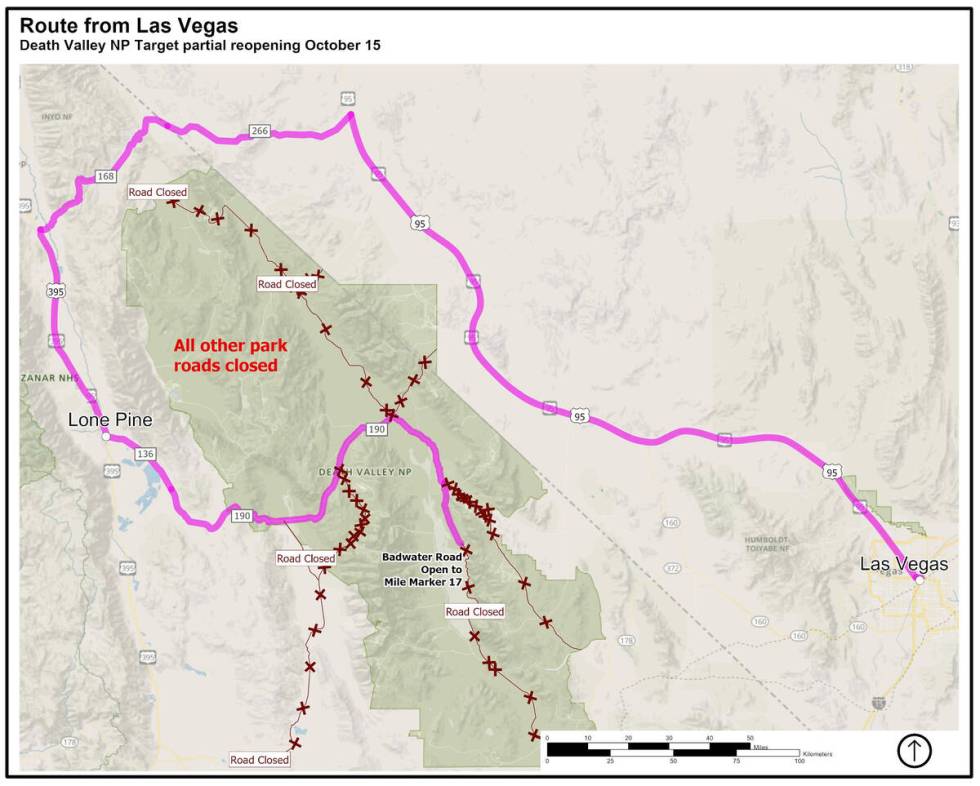 The park's eastern entrances will remain closed, but some hiking trailheads and campgrounds will reopen. Most roads in the park will continue to be closed, the park service said.
"Thank you to Caltrans, Federal Highway Administration, and NPS staff and contractors for their hard work to reopen areas of the park," Superintendent Mike Reynolds said in a news release. "We look forward to once again welcoming back visitors. We thank everyone for their patience, especially people traveling from Las Vegas or anywhere east of the park."
The department said it is looking into options for the Furnace Creek-to-Death Valley Junction portion of Route 190 that will "help mitigate damage from future storms to this flood-prone area."
For more information about road and park closures, visit nps.gov/deva.
Contact Taylor Lane at tlane@reviewjournal.com.