Downtown Project breaks through with apartment building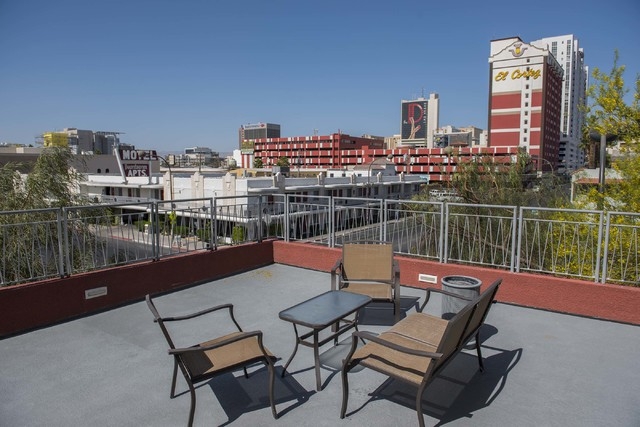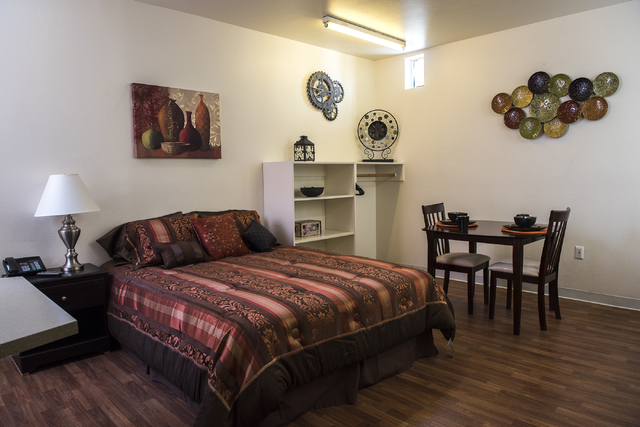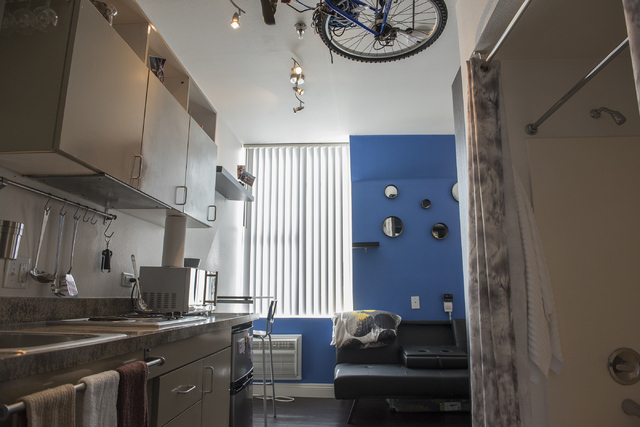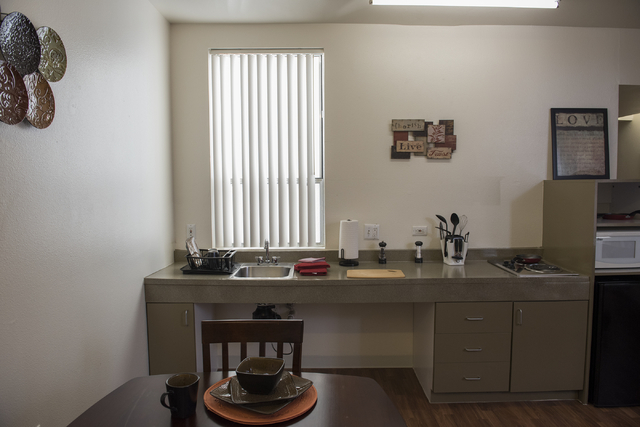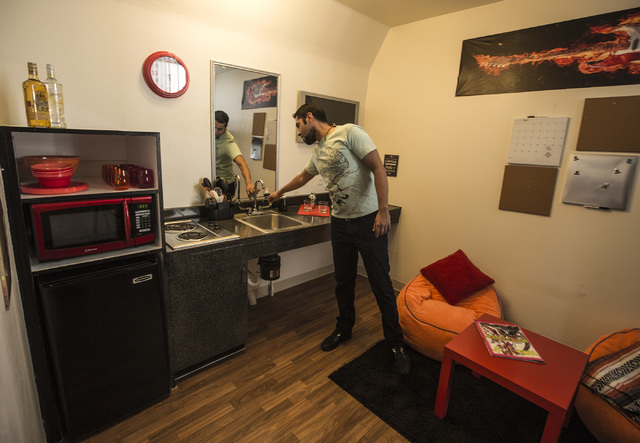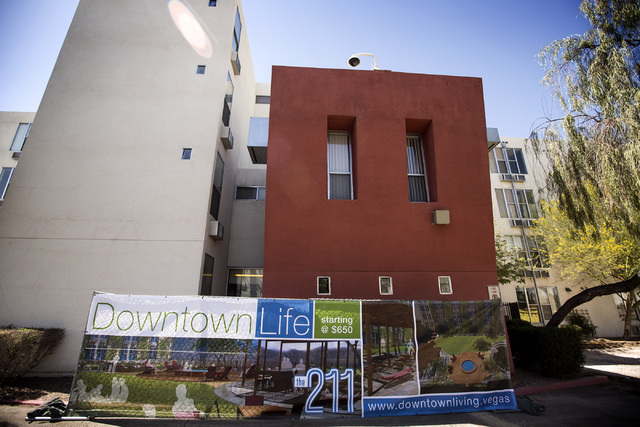 For the past two years, Tony Hsieh's Downtown Project has absorbed criticism for developing bars, restaurants and tech startups — but no places to live in downtown Las Vegas.
No more.
Downtown Project is renovating a 315-unit apartment building on Eighth Street off Ogden Avenue called 211, which will provide small rooms of 170 to 350 square feet, with monthly rents ranging from $650 to $850, all utilities and Internet included, said John Curran of RGG, Downtown Project's housing development arm.
Downtown Project, Hsieh's $350 million redevelopment initiative, acquired the 211 N. Eighth St. property in January 2013 for $6.7 million, county records show.
Downtown Project is spending in the seven figures to renovate the four-level building with new carpeting, paint and lighting fixtures, while converting a parking lot into a grassy backyard with a hot tub, shade structure, outdoor kitchen and dog run, Curran said. One unit will be reserved for dog grooming.
The affordable housing options are crucial if Las Vegas' downtown is going to attract residents besides the ones who can afford places such as the Ogden or other pricey high-rises.
"We recognize the importance of boosting residential density downtown and we're trying to address the demand for midrange residential options in the neighborhood," Curran said. "We need to boost residential density. It's nothing that we have forgotten or overlooked."
AFFORDABILITY A KEY
Most Zappos employees cannot afford rents such as those at the Juhl, so places like the 211, which is only a few blocks from Zappos' headquarters and Container Park, offer residential havens for people making $12 an hour. The 211's dormlike units are reminiscent of some of the rental rooms in the Gold Spike, another Downtown Project property near Zappos.
Las Vegas Councilman Bob Coffin said the key to drawing residents to downtown is low rents, especially when they include free Internet and utilities, which typically cost more than $200 a month.
"Those rents will get people downtown. Utilities could be unpredictable," Coffin said.
Across the street from the 211, Downtown Project is renting seven 800-square-foot cottages each for $995 a month, not including utilities. It's a more charming alternative to 211's utilitarian feel for residents who can spend more on downtown housing.
The challenge for Downtown Project, which has built high-profile East Fremont corridor developments such as Container Park and rehabbed the Bunkhouse into a busy live music venue, was that it would be difficult to attract residents without businesses such as a food store and other urban businesses to serve them.
In addition, pinning down a definition of "affordable housing" is difficult.
"The term affordable is subjective to the individual renter as well as the location and type of unit to their liking," said Andrew Donner of RGG.
"What is lacking in downtown is diversity of products or brand-new product. Our goal is to try and solve the market void by offering all different types of products and price points … to appeal to a larger base of folks wanting to live downtown," Donner said.
ATTRACTING MORE PEDESTRIANS
The founders of the Writer's Block book shop at 1020 E. Fremont St., who live within walking distance of their store, support more residential options so that customers can stroll over.
"It's an essential part of the redevelopment program. Part of the attraction would be able to walk everywhere," said Drew Cohen, who moved with his husband to downtown from Brooklyn. "All these amenities are wonderful, but they don't mean as much if you can't access them by foot."
Curran said Downtown Project approached supermarkets, but was told that downtown's residential density did not justify a supermarket.
So, Downtown Project built the Market, kind of a small Trader Joe's-style business near Container Park, to serve residents.
In all, Downtown Project controls about 1,000 housing units, but is being strategic in its residential approach. Although it's renovating 211, it's selling the Mayan Plaza apartments at 1700 Alta Drive because the housing complex is on the west side of Interstate 15 and residents see the freeway as a psychological barrier to downtown.
Coffin said not only are amenities necessary to drive residential growth to downtown but jobs, too.
Zappos and its workforce of more than 1,000 is a work hub within walking distance of 211, but government and law employment centers in downtown draw many workers who live in the suburbs.
"Nothing happens fast," Coffin said. "As long as there are jobs, some things move faster than ever."
Cohen said he and his husband found a nearby house to rent for a little more than $800 a month, not including utilities. And both of the bookstore's employees live within walking distance.
Contact reporter Alan Snel at asnel@reviewjournal.com or 702-387-5273. Find him on Twitter: @BicycleManSnel