Episcopal Church consecrates Gardner as bishop for Nevada
Updated March 7, 2022 - 7:03 am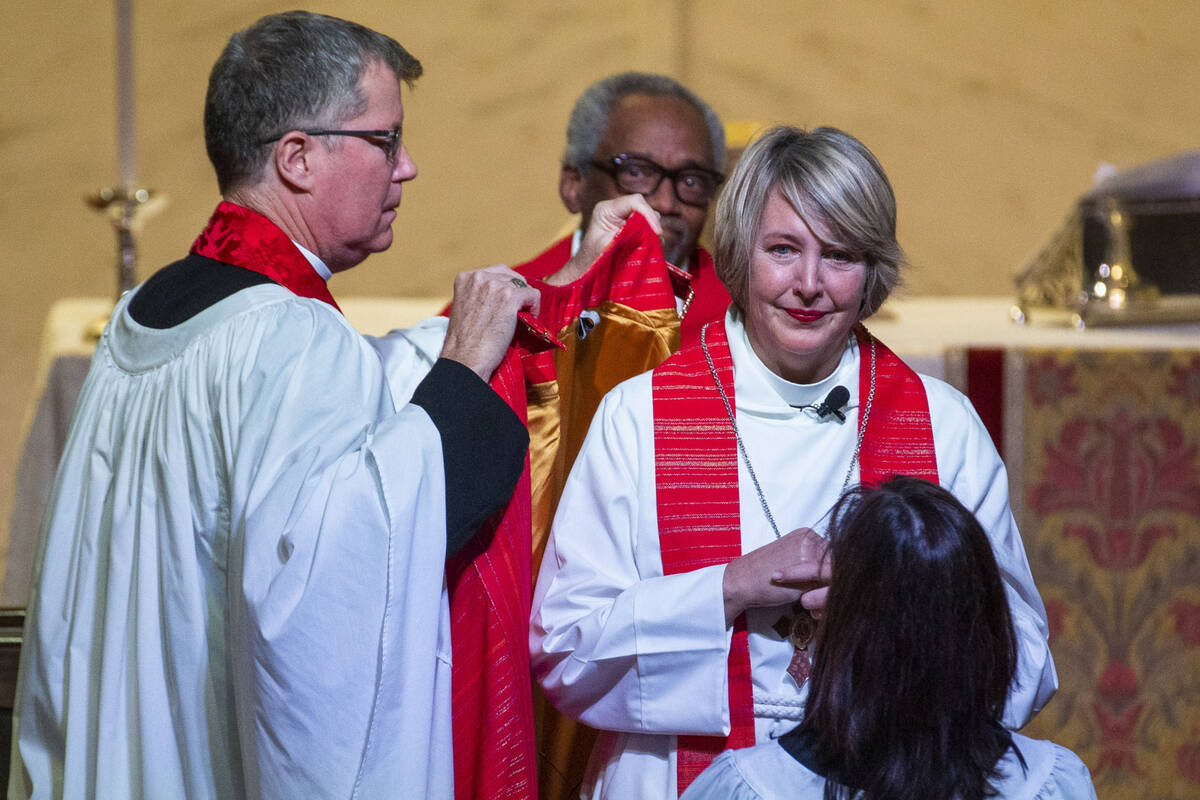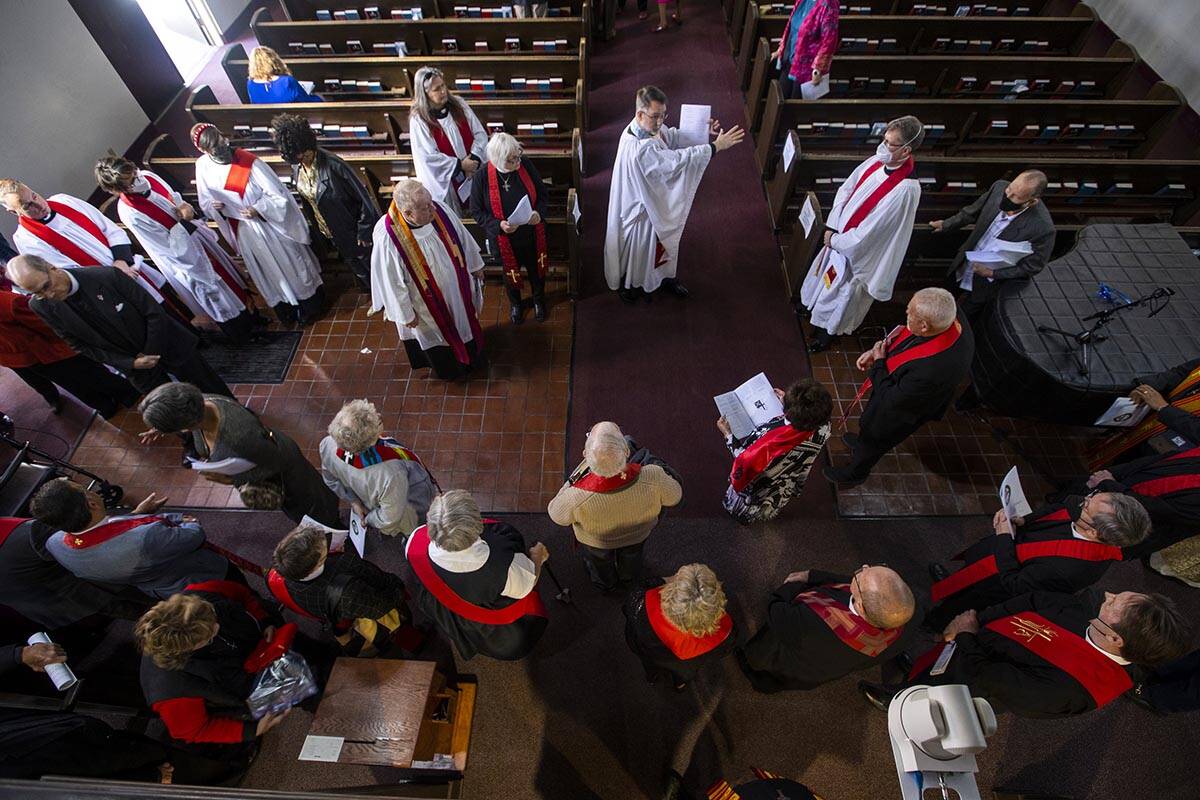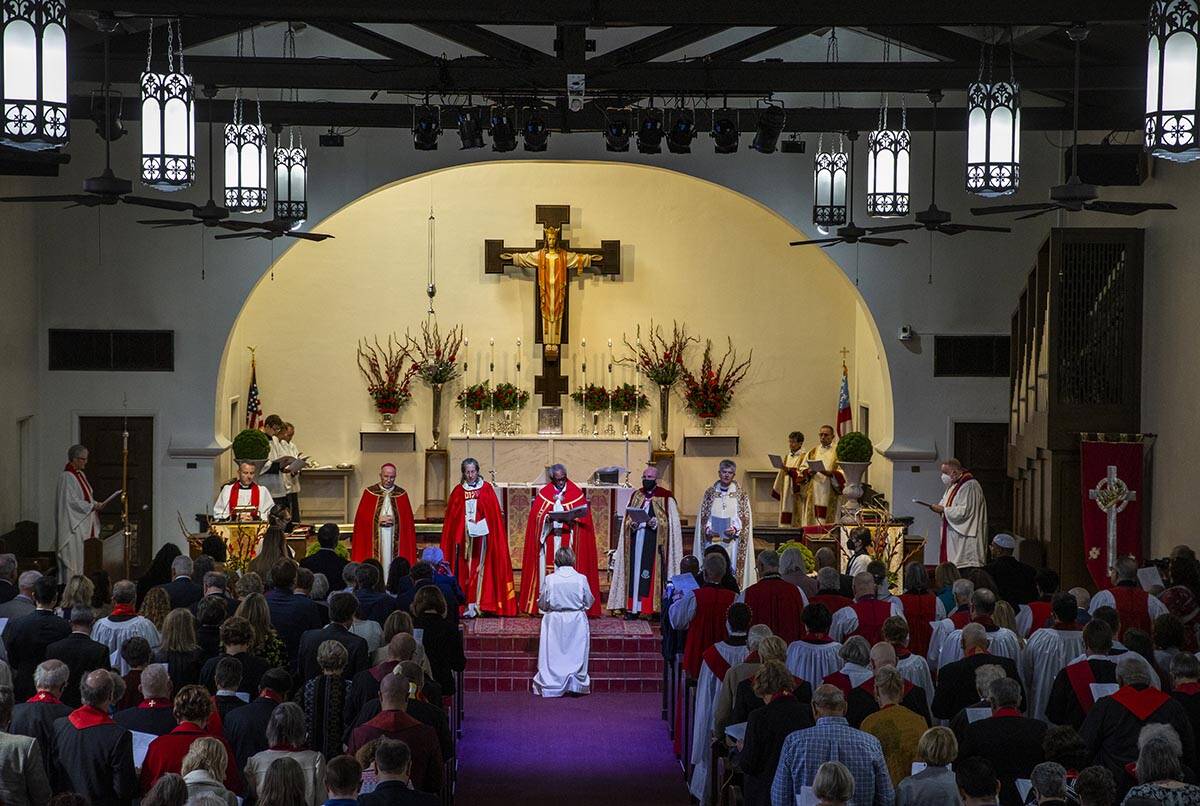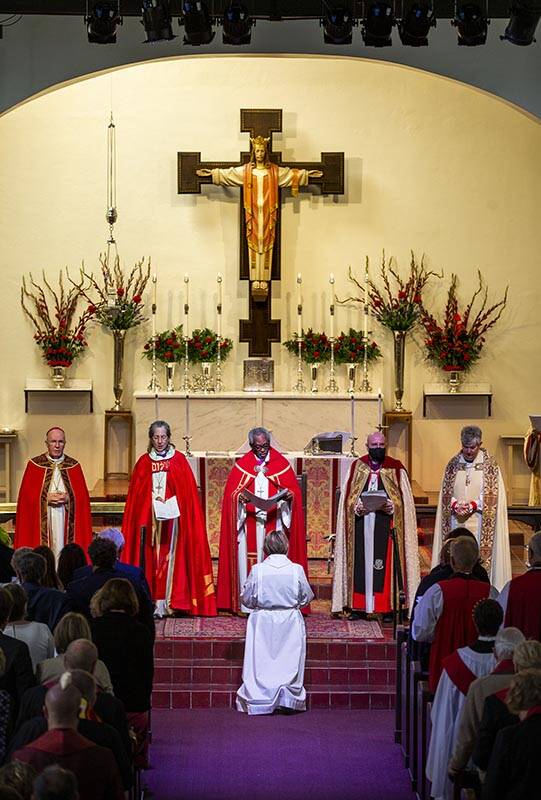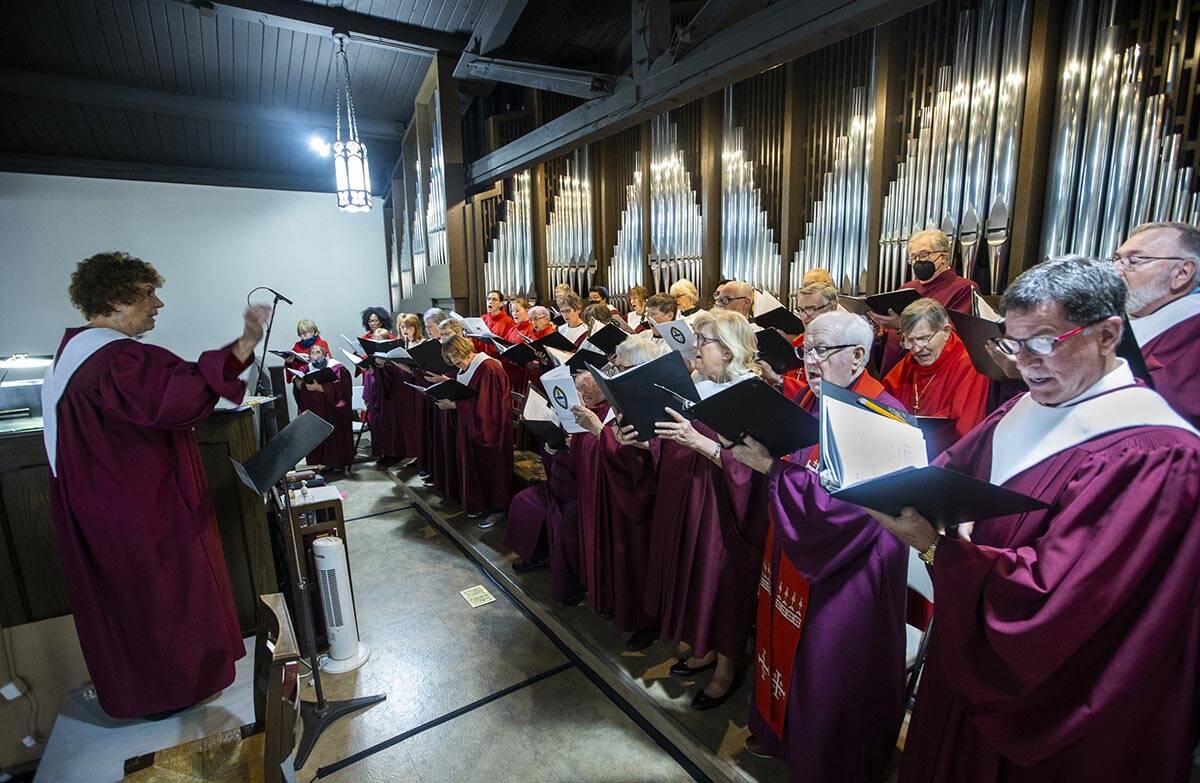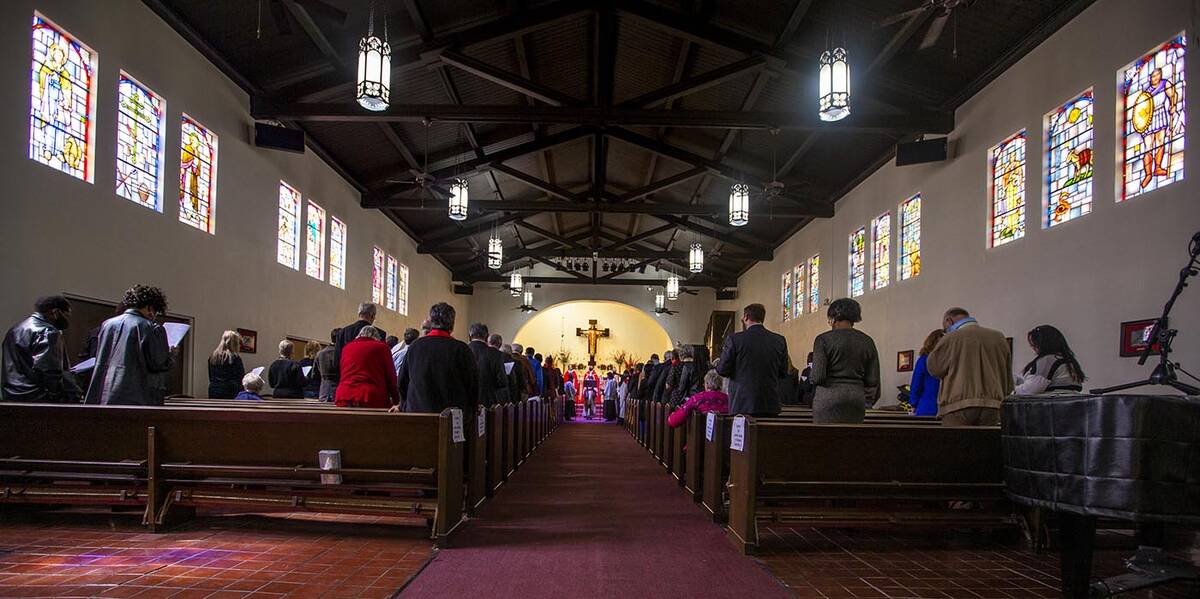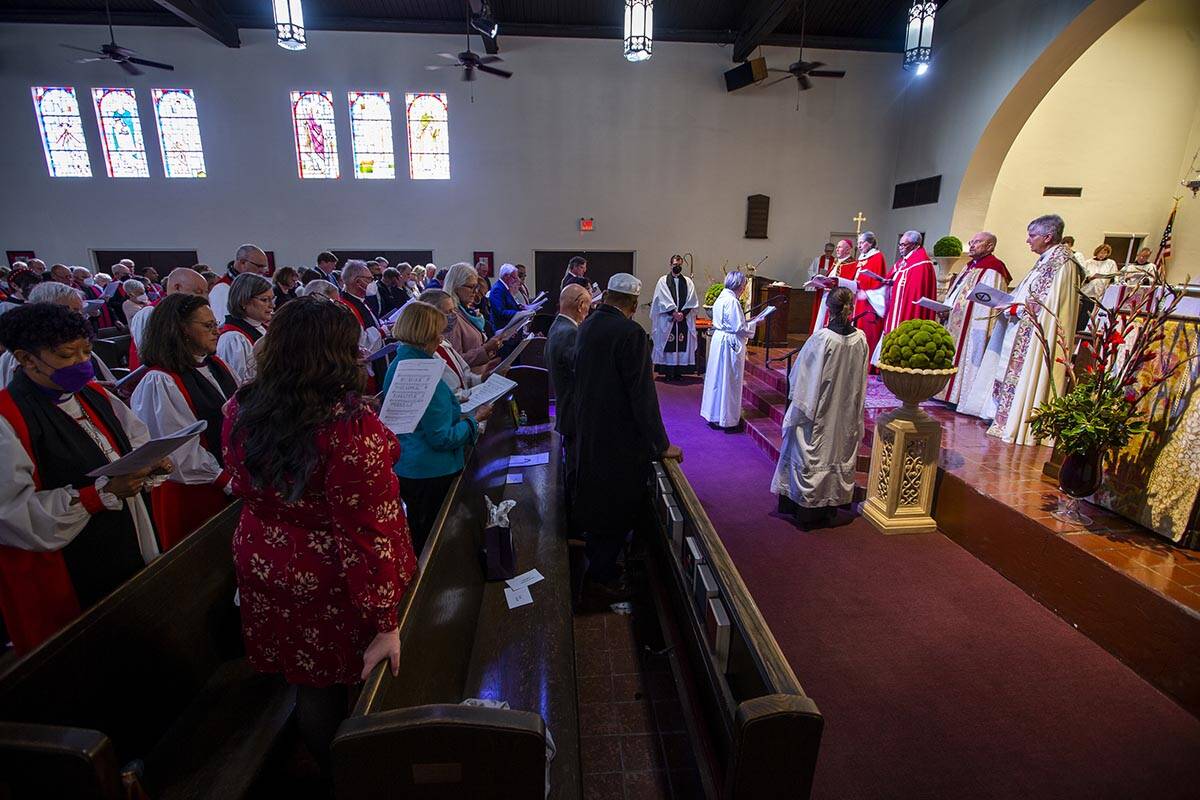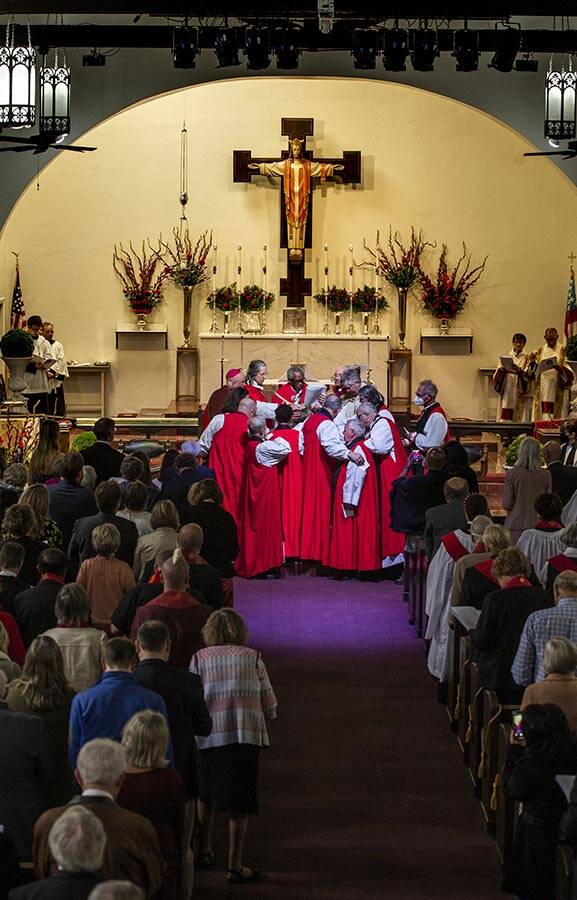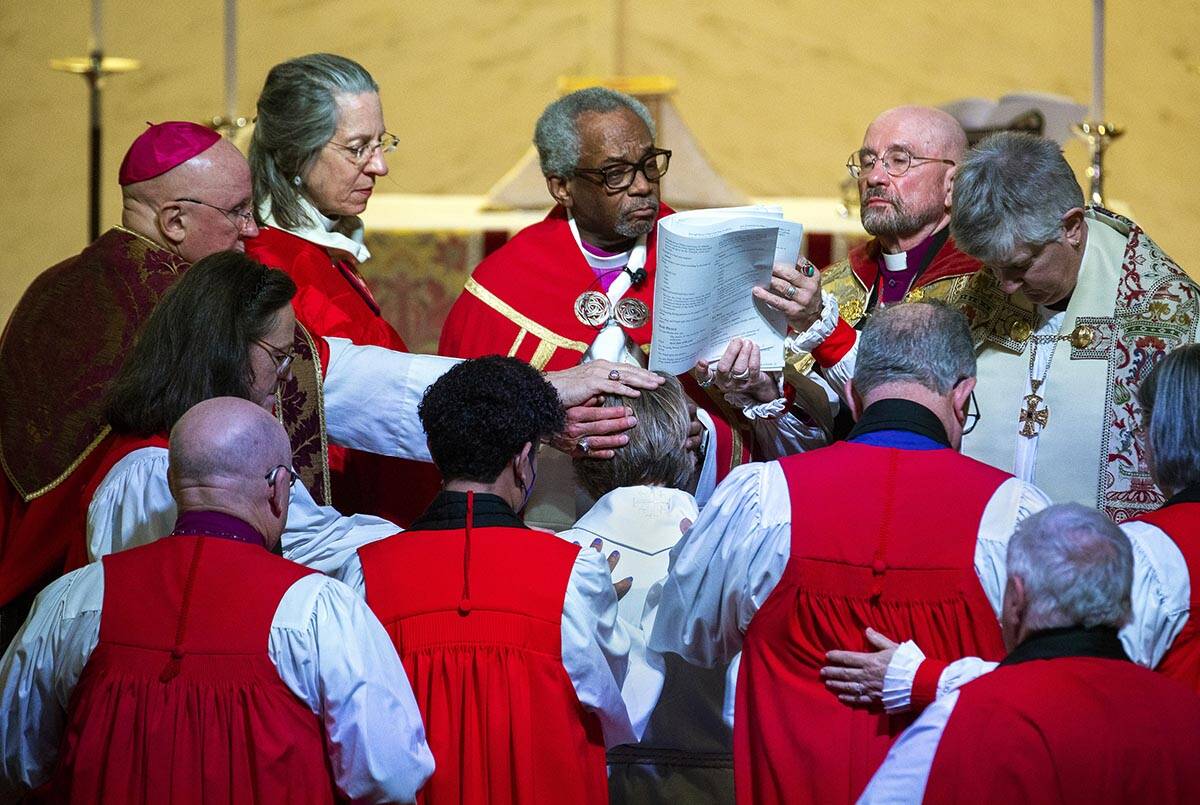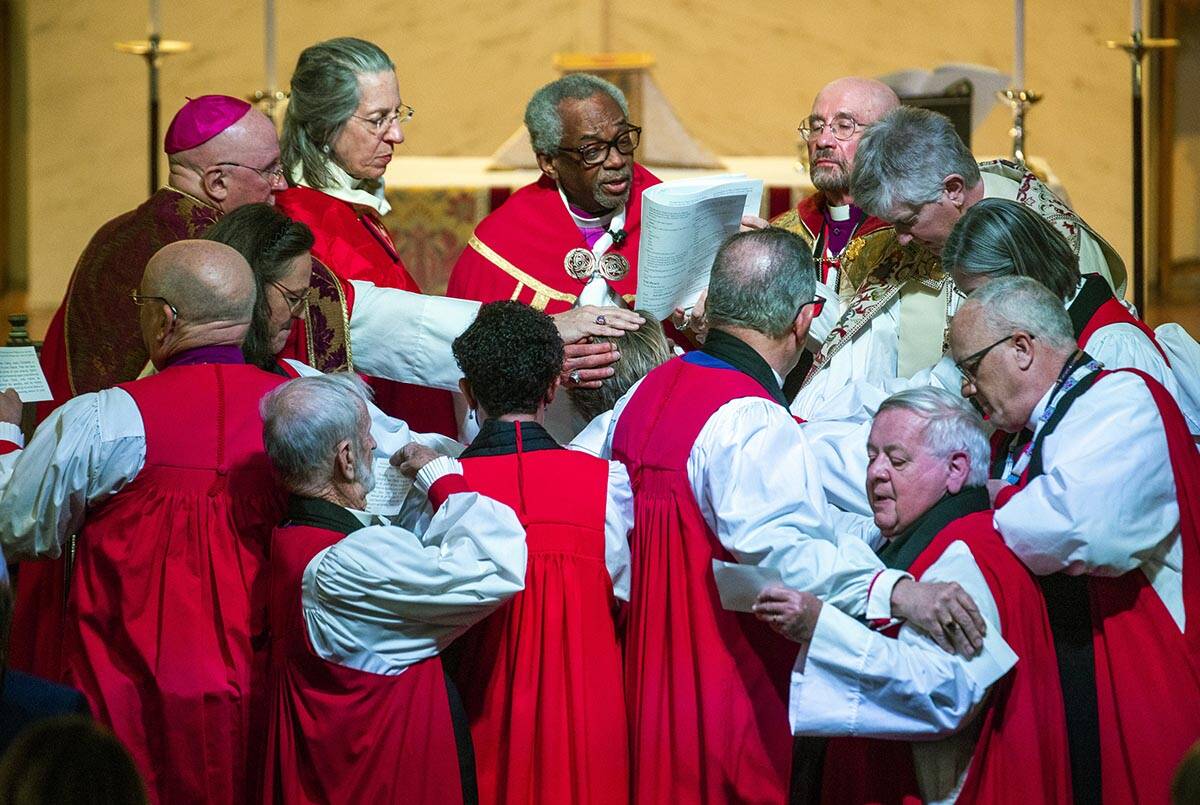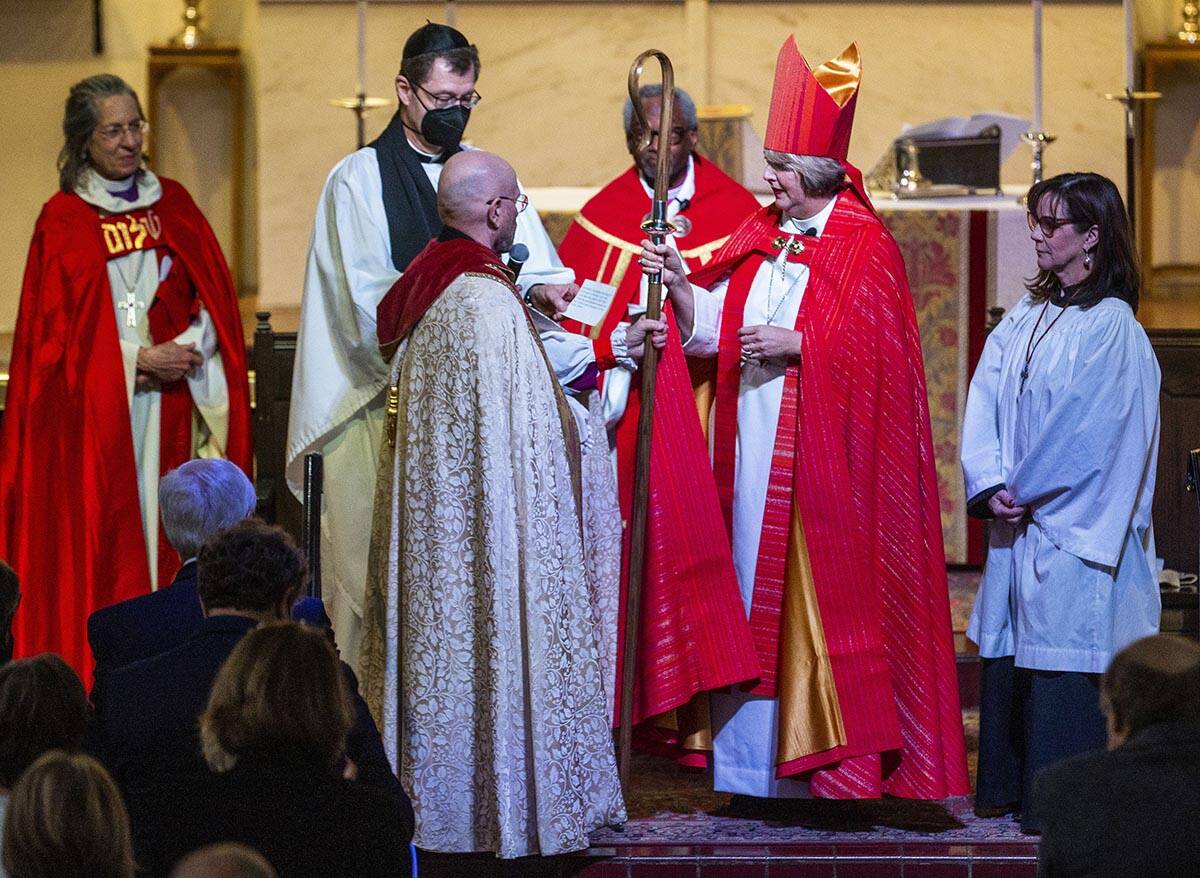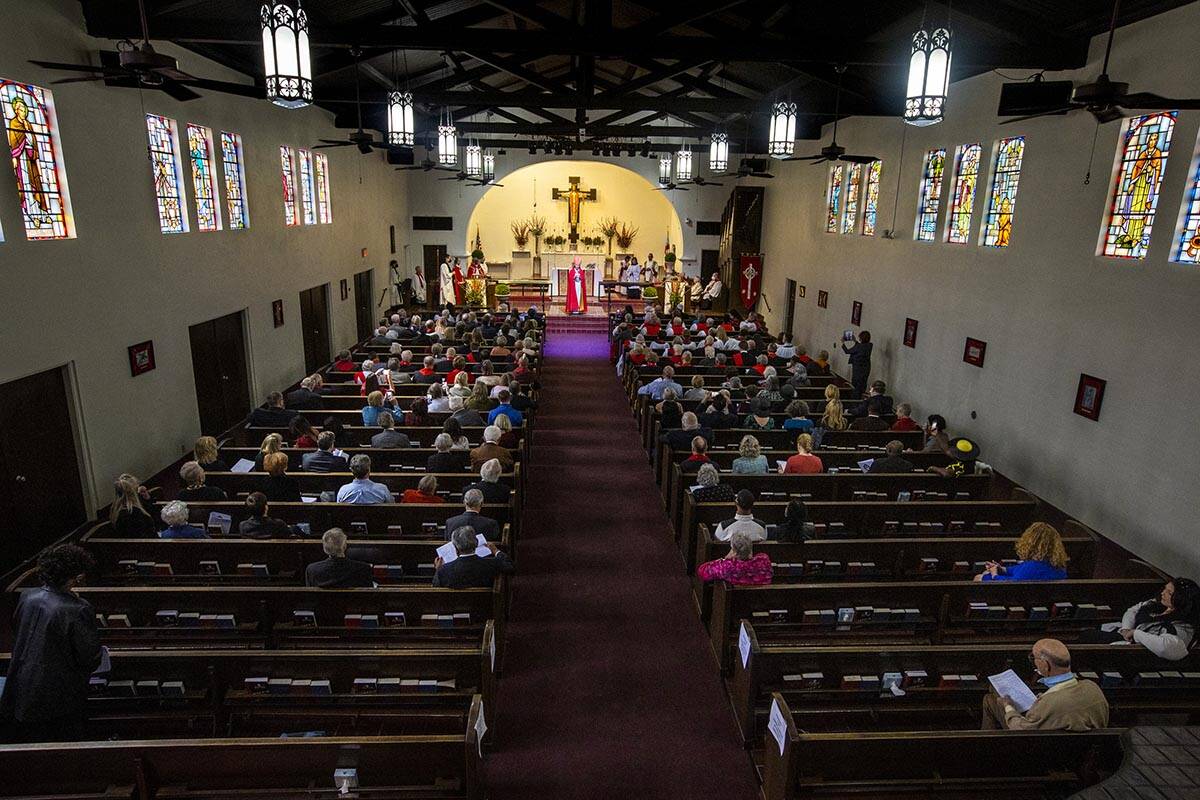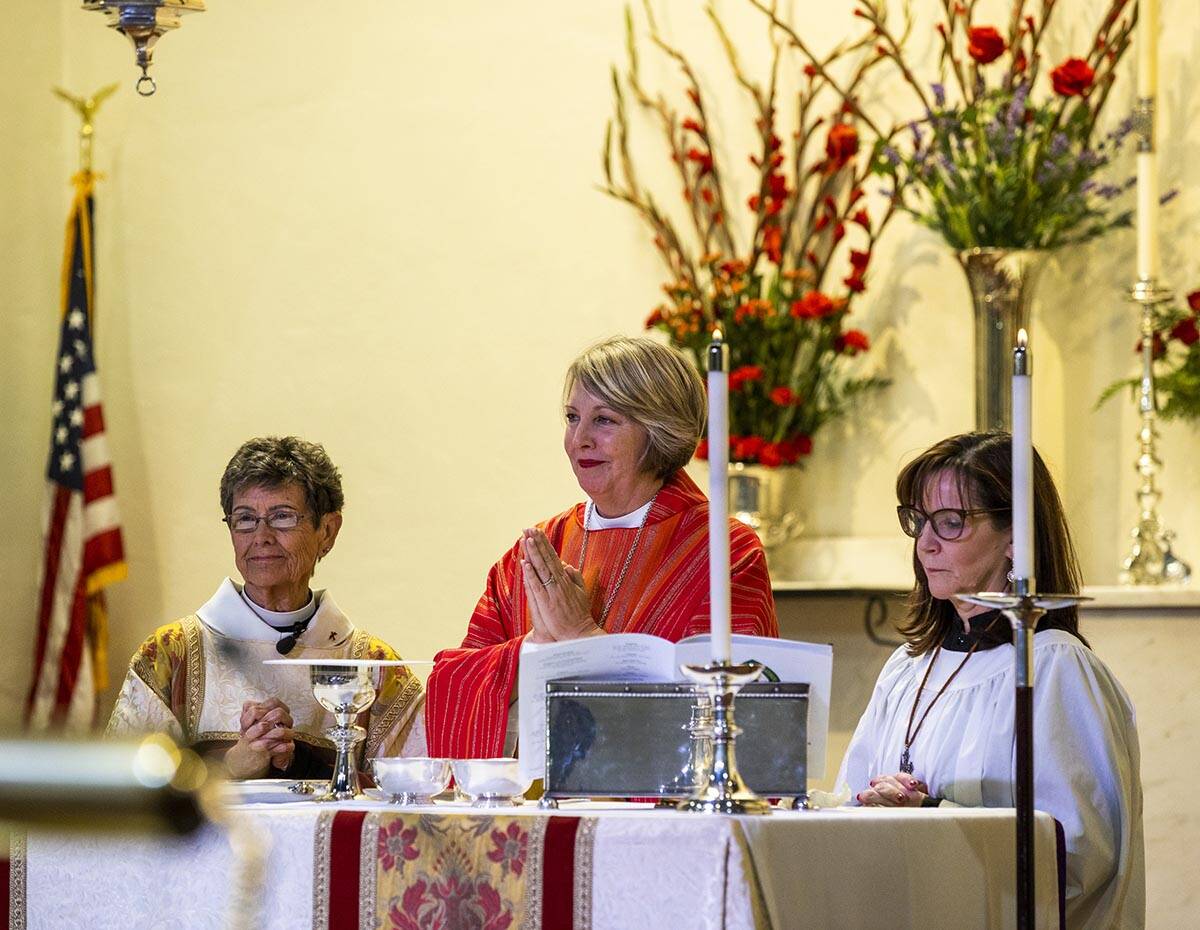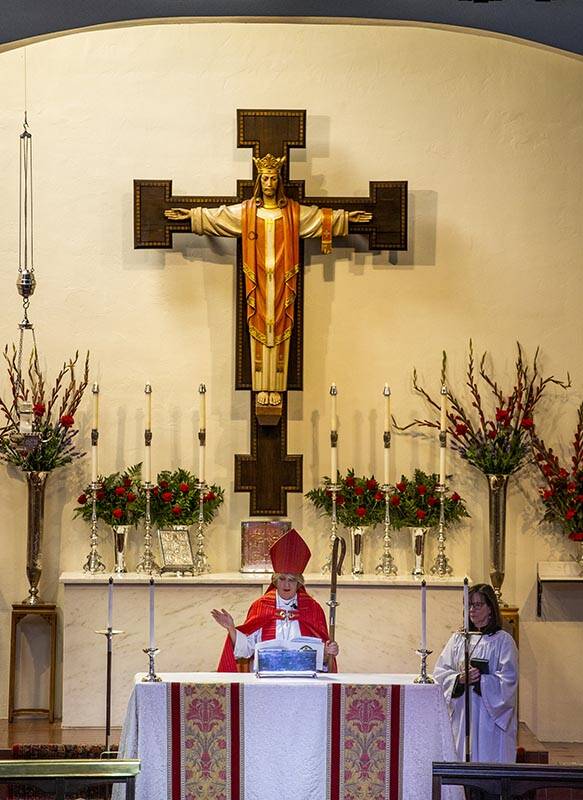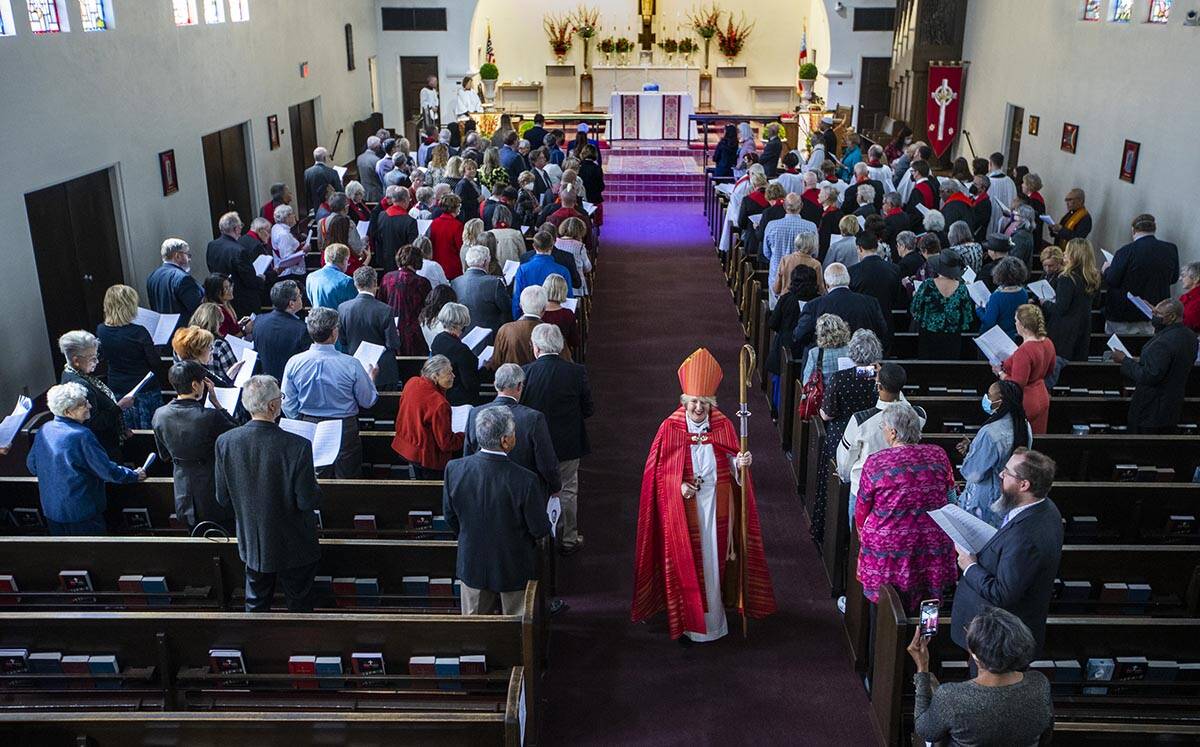 The Rev. Elizabeth Bonforte Gardner was consecrated the 11th bishop of the Episcopal Diocese of Nevada on Saturday in Las Vegas.
Gardner is the second woman to serve as bishop in Nevada, after Katharine Jefferts Schori served as the presiding bishop and primate of the Episcopal Church from 2006 to 2015.
During the ceremony, presiding bishop the Rev. Michael Bruce Curry and other visiting bishops lay their hands on top of Gardner's head in prayer.
She was outfitted with a red stole, a cross, a red cape with golden stripes, a ring, a red exterior mitre cap and a crosier.
Curry asked the audience to welcome their new bishop with a round of applause.
Contact Jimmy Romo at jromo@reviewjournal.com. Follow @jimi_writes on Twitter.