Gold Point 'squatters' may get to buy what they thought they owned
September 4, 2018 - 5:49 pm
Updated September 4, 2018 - 10:33 pm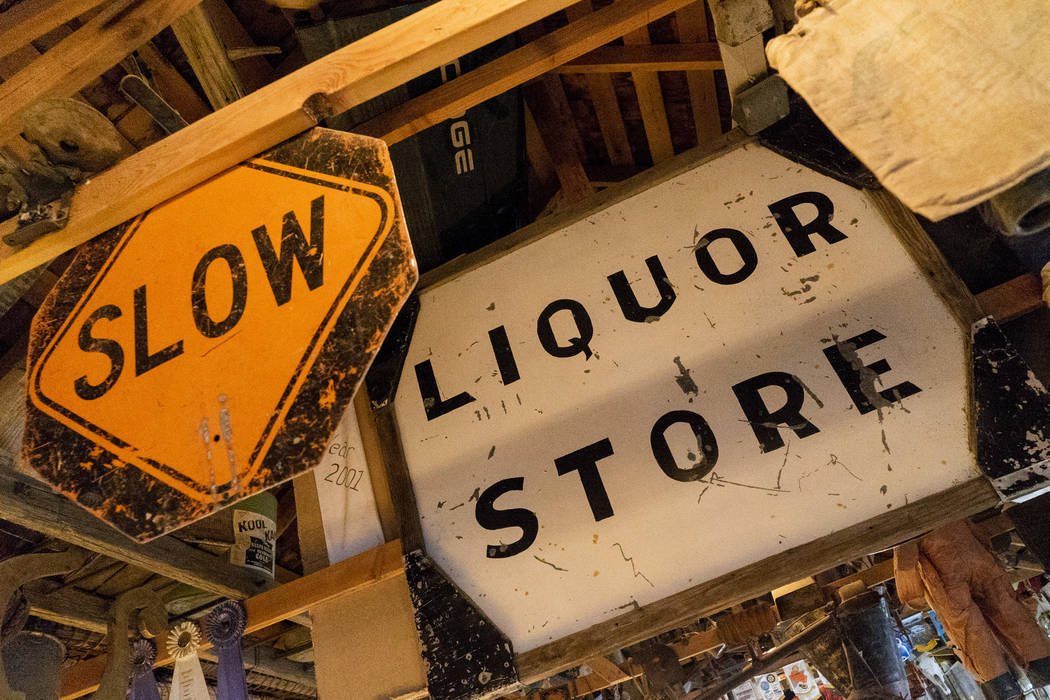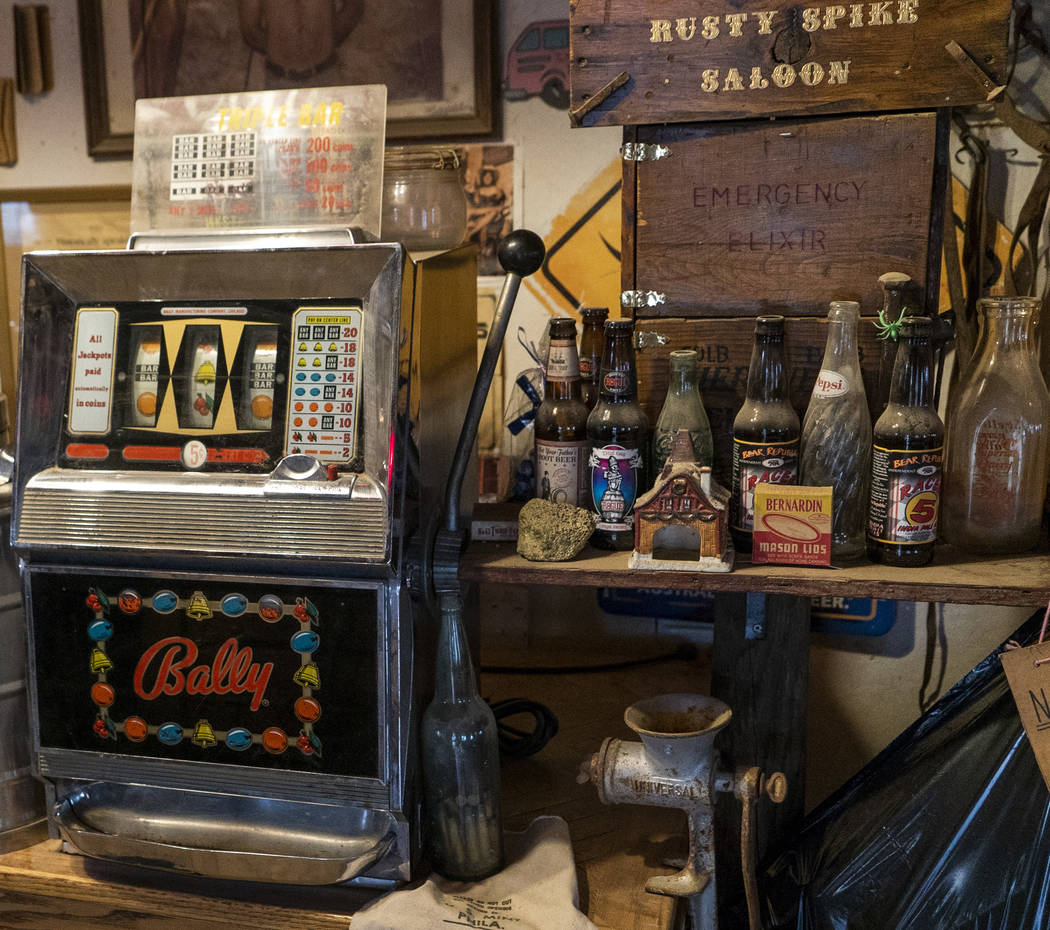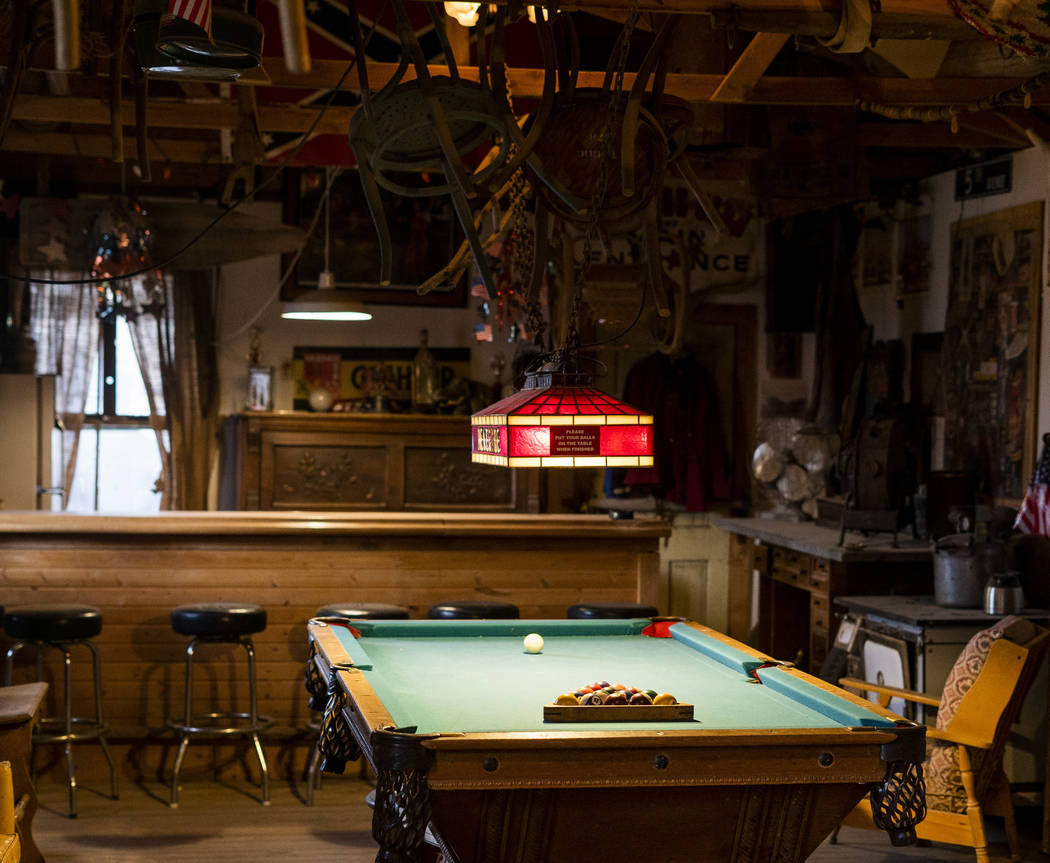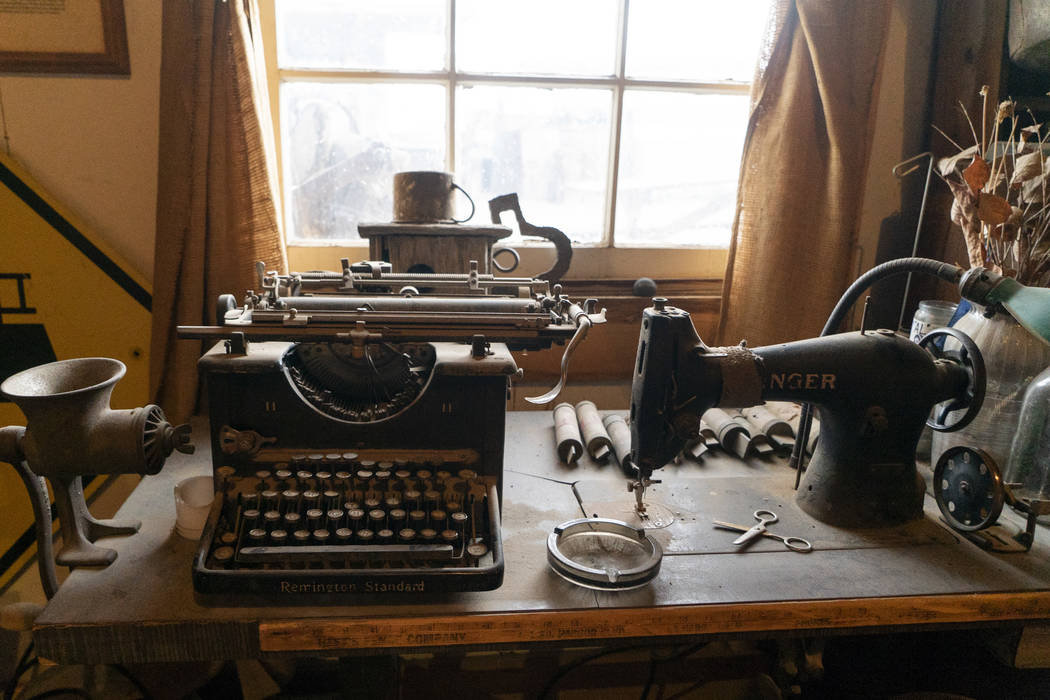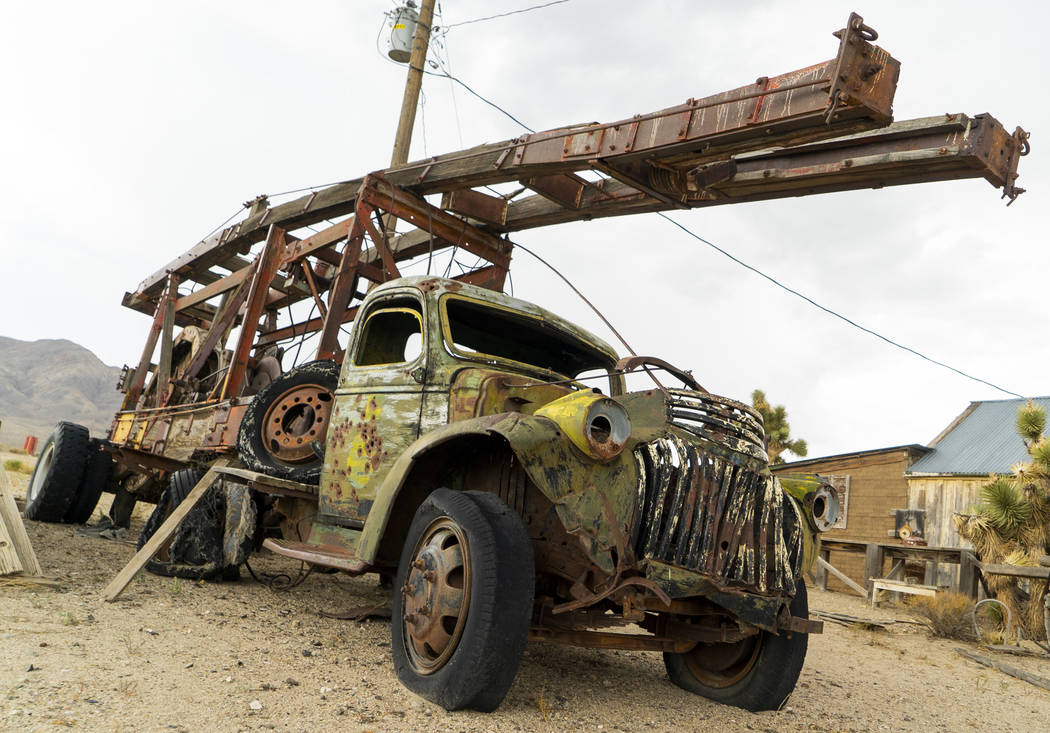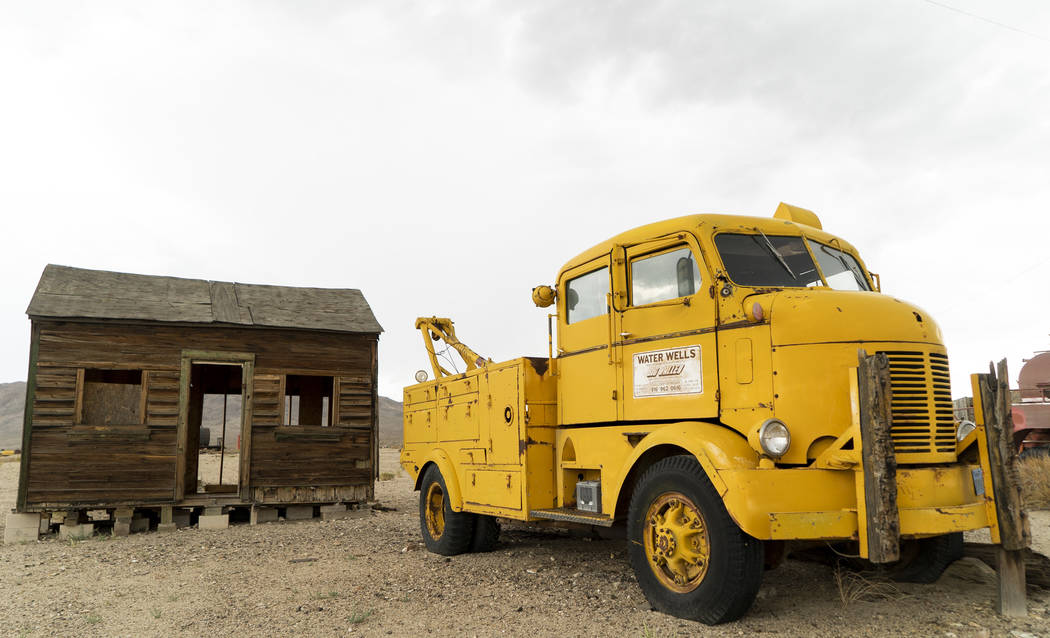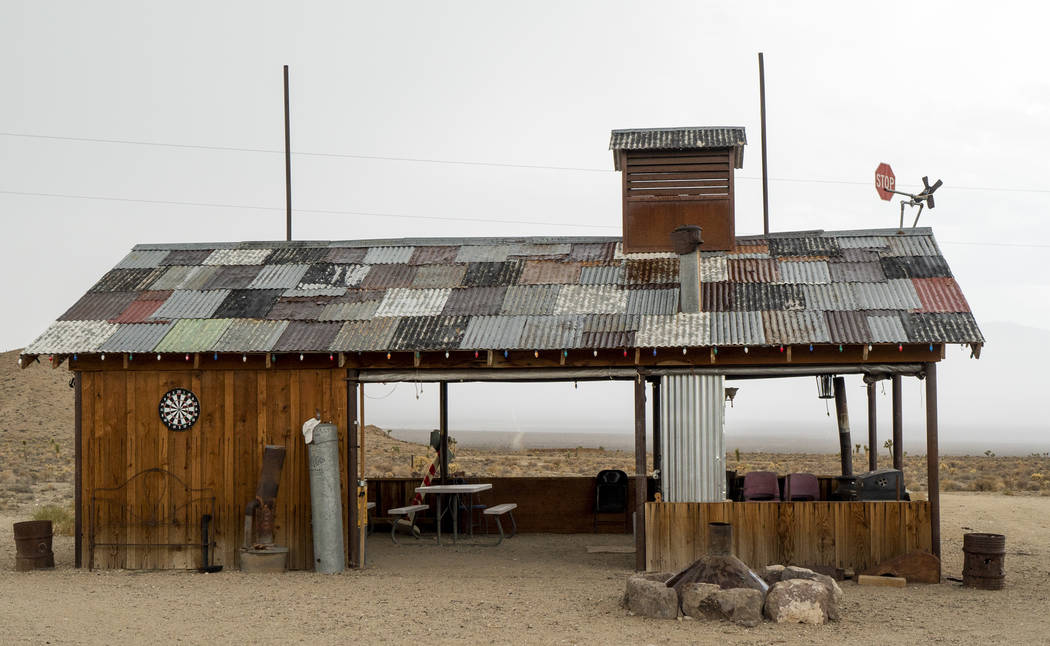 After more than 30 years of trespassing, Walt Kremin might finally have a Nevada ghost town to call his own.
The Bureau of Land Management has announced plans to transfer ownership of the town site to Esmeralda County, ending a decadeslong property dispute that has prevented Kremin from getting clear title to the land he's lived on for about 40 years.
Under the proposal, the county would pay the federal government $82,000 for the 221-acre town site 185 miles northwest of Las Vegas.
The deal is on track for completion by the end of the year, after which the county plans to sell individual lots back to the handful of people who thought they bought land in the ghost town years ago.
Kremin called it "a good-faith action," but added, "I'll believe it when I see it done."
The problem stems from public records that went missing or were never filed more than a century ago, casting a legal cloud over dozens of old parcels that have been bought, sold, lived on or abandoned over generations.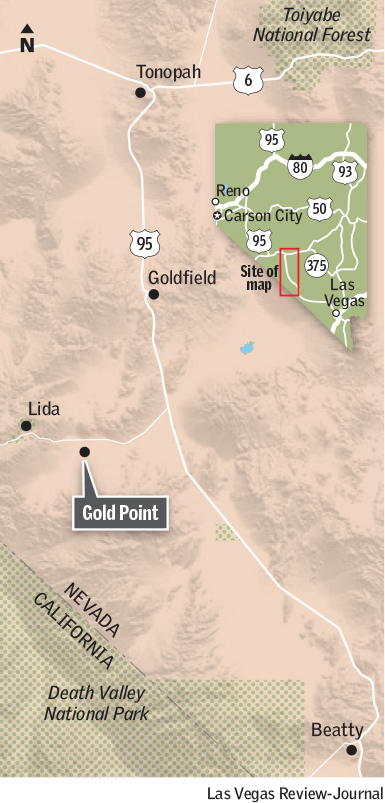 According to the BLM, Gold Point was never properly recorded with the federal government, so the land was never transferred into private hands. Those who claim ownership to parts of the long-dead mining town have no legal way to prove it.
"The fact that we don't have title to our own land basically puts everything in limbo," Kremin said.
It also leaves open the possibility, however remote, that the government might try to kick everyone out of Gold Point some day.
Previous fixes stalled
Several Nevada senators and congressmen have tried to fix the bureaucratic problem since it was first discovered three decades ago, but none of the bills introduced since 2003 came to a vote.
The Esmeralda County Commission finally got things moving a few years ago with the approval of a resolution formally requesting a direct land sale from the BLM to preserve Gold Point's historic character and protect its residents from "the threat of being displaced."
Esmeralda is Nevada's smallest county, with a total population of less than 1,000. Fewer than 10 people live full-time in Gold Point.
County Commissioner Ralph Keyes said $82,000 is quite a bit of money, but the county found a way to work it into its meager budget.
The BLM will accept public comment on the proposed transaction through Oct. 10 before presenting the county with a formal offer and 30 days to close the deal.
Bureau spokeswoman Kirsten Cannon said the federal government will retain the mineral rights beneath the town site, but nothing of value was found there besides gravel, sand and fill during a five-year mineral validity exam conducted in preparation for the sale.
It's unclear how much the folks in Gold Point might have to pay to buy their lots back from the county.
"Our assessor will have a big say in that," Keyes said, adding that the land will be sold at fair market value, with priority given to those living on it or with long-standing claims.
Once those transactions are complete, Esmeralda County plans to start collecting property taxes from people in Gold Point for the first time in 35 years.
"If we can get this tidied up, I think it would be good for the county," Keyes said. "As far as I'm concerned, it's a win-win for everyone."
Unique and remote
Gold Point got its start as dusty mining and ranching camp in the late 1800s. It was originally known as Hornsilver, but the name was changed after the silver mines played out.
The population peaked at 1,000 in the early 1900s, then declined in fits and starts before finally bottoming out in 1968, when the post office closed and the town was left in the hands of a few solitary caretakers.
Kremin said he was drawn to Gold Point in the early 1970s because of its "uniqueness."
Back then, there was no television reception or convenient access to water.
If you wanted to make a phone call, you had to drive 15 miles to the Cottontail Ranch brothel on U.S. Highway 95.
Now Gold Point residents can watch satellite TV, talk on a cell phone or surf the internet, but the place still feels cut off from the outside world.
That's exactly what Kremin likes about it.
"It's nice to be out from under the thumb of society," he said. "I just like the freedom."
Today Kremin runs the Gold Point Ghost Town Bed and Breakfast, which offers nightly rentals of a few old houses and miner's cabins, two of them with indoor plumbing.
Guests can also tour some of the 50 or so buildings that still stand or shoot a game of pool on a 1909 Brunswick billiard table in the old saloon.
Kremin bristles at the suggestion that he's trespassing or squatting on government land. As far as he's concerned, the BLM gave up its claim to the dirt under his feet a long time ago.
He also isn't crazy about the idea of having to buy his piece of Gold Point a second time, though he said he's willing to do it to finally put the issue to rest.
"We shouldn't have to pay anything," Kremin said. "That's our government at work, I guess."
Contact Henry Brean at hbrean@reviewjournal.com or 702-383-0350. Follow @RefriedBrean on Twitter.
More trespass trouble
Gold Point isn't the only near-ghost town in Nevada with long-standing land ownership issues. Bureau of Land Management spokeswoman Kirsten Cannon said Ione, Manhattan and the old Round Mountain town site in Nye County all have examples of "inadvertent unauthorized occupancy" by private residents on federal land.
In most cases, the problems were discovered decades ago and date back a century or more to a time when the towns were established but never properly recorded with the federal government.
In Ione, for example, a portion of the cemetery sits on federal land, resulting in what one former Nye County commissioner once described as "dead squatters."
No one seems to be in a hurry to clear up the issue, either.
Short of congressional action, the best way to fix inadvertent trespassing on federal land is through a direct, non-competitive sale of the property in question.
But Cannon said a federal land sale can be expensive and time consuming. So far, Nye County has not requested one, she said.