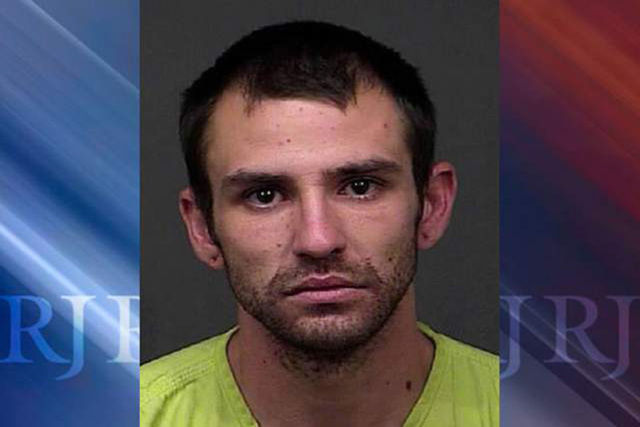 KINGMAN, Ariz. — Journalists will not be allowed to use cameras to cover legal proceedings in the prosecution of a Bullhead City man charged in the strangulation of his friend's young daughter.
Mohave County Superior Court Judge Lee Jantzen on Tuesday rejected media requests to use cameras to cover hearings and any trial in the case against Justin Rector, 26.
Representing KVVU, Fox 5 in Las Vegas, attorney Monica A. Limon-Wynn argued that cameras would serve as a window for the tremendous amount of public interest in the case. She argued that professional reporters can maintain courtroom decorum, abide by any restrictions the court might impose and that privacy should not be an issue with respect to Rector.
"His face is already out there all over the Internet," Limon-Wynn said. "This case has already gotten statewide and national coverage."
Doug McMurdo, a reporter with the Kingman Daily Miner, offered that public interest and right to know is heightened by "the depth of depravity alleged in this case." He said other spectators or participants are more likely than members of the press to foster any sort of circus atmosphere.
Prosecutor Greg McPhillips and Public Defender Harry Moore both opposed the camera request. They argued that banning cameras and the issues they create is important in assuring that a fair and impartial jury is selected, and that Rector enjoys due process.
Moore said the highly publicized Phoenix homicide trial of Jodia Arias is proof that jurors and other participants tend to play to cameras when they're present. "That trial went 'Hollywood' in the worst way possible."
Jantzen agreed with Moore given his personal experience when cameras were present when he prosecuted NFL placekicker Sebastian Janikowski in Florida more than a decade ago. "People acted completely different in front of those cameras than at any trial I've ever done in my career," Jantzen said.
Jantzen also said spatial limitations and other logistical issues fortify his ruling prohibiting uses of cameras during Rector's legal proceedings.
Rector is being held without bond awaiting trial for kidnapping, murder and other charges in the Sept. 2 death of Isabella "Bella" Grogan-Cannella. Authorities have said that Rector was playing hide-and-seek with "Bella" before she disappeared from her home late in the evening of Sept. 1.
Bullhead City police said Rector's shoe print was found at the grave site where Bella's body was located on Sept. 3, a half-mile from her home. A police affidavit stated that Rector admitted he smoked methamphetamine for much of the day before Bella went missing.