Koch group's Nevada ground game focused on race for Reid seat
September 3, 2016 - 8:31 pm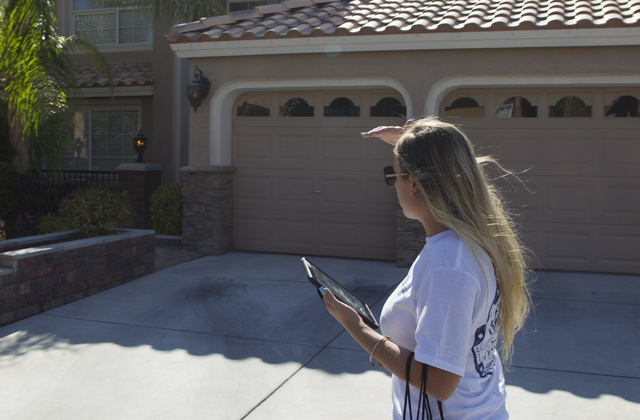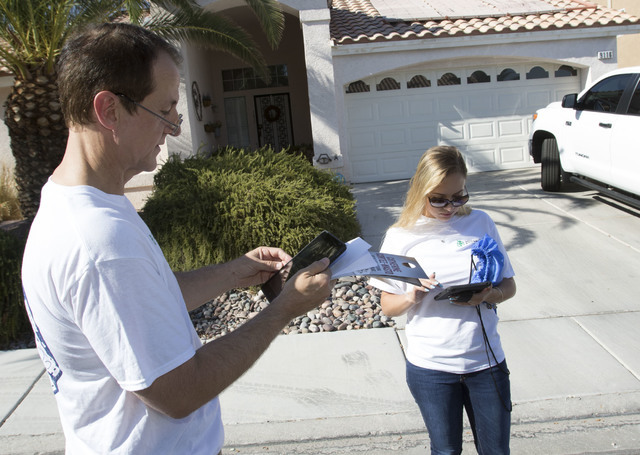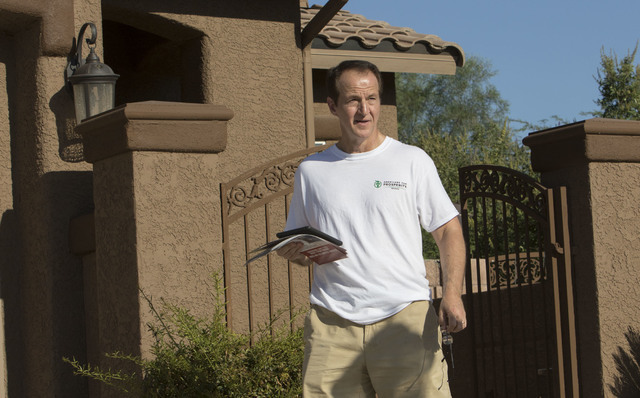 An army of staff and volunteers is knocking on thousands of doors across Nevada, putting organizing muscle into a ground game that supplements Republican-driven efforts to succeed Harry Reid with Joe Heck in the U.S. Senate.
Americans For Prosperity, backed by conservative billionaire brothers Charles and David Koch, has set its sights on propelling Heck to victory in the competitive race to replace Reid, the outgoing Democratic minority leader from Nevada. The race between Heck, a doctor and Republican congressman, and Democratic candidate Catherine Cortez Masto, a former Nevada attorney general, could determine whether Republicans hold their majority in the Senate.
"Right now we really are pretty laser-beamed on the Senate effort," Tim Phillips, president of Americans For Prosperity, said in an interview.
The Koch-backed groups aren't getting involved in the presidential race between Donald Trump and Hillary Clinton, focusing instead on helping Republican candidates in down-ballot races.
Americans For Prosperity is a nonprofit group, not a super PAC. Under that status, it is not required to disclose donors.
Before the election, Americans For Prosperity representatives will have had conversations with nearly 60,000 voters in Nevada. That's on top of the 100,000-plus conversations the group already has had.
Thousands more voters will get door-hanger literature and phone calls.
Others will be reached with digital and television spots purchased by other Koch-backed groups.
Freedom Partners Action Fund, a super PAC, has reported more than $5 million on media in the Senate race and Concerned Veterans for America, a nonprofit advocacy group that launched $700,000 in ads that highlighted the work of Heck, also a brigadier general in the Army Reserve, on veterans issues.
Americans For Prosperity started in 2004 in three states: Kansas, North Carolina and Texas, with an eye toward laying the groundwork for an infrastructure that aids Republicans in the same way that Democratic campaigns benefit from the efforts of labor unions and others.
"Whether we liked it or not, they had three things: a lot of money, they had thousands of volunteers and staff, and they had a professional infrastructure, all of that deployed over a long period of time," Phillips said of Democratic-leaning organizations.
The AFL-CIO, for example, has an extensive ground game in Nevada that is backing Cortez Masto and other Democratic candidates.
Americans For Prosperity has about 700 staffers in 35 states. In Nevada, it has 21 staff members, with offices in Las Vegas, Reno and Pahrump. A fourth office will open this fall in Elko.
"We do as much door-to-door as possible because the immediacy of being in person is better," Phillips said.
Relying on voter registration data and sophisticated analytics, Americans For Prosperity canvassers aren't approaching every single Nevada voter. Instead, they'll reach out to potential swing voters who are likely to cast ballots.
'They're the ones we want to target with our message," Phillips said.
Work on the Senate race is already well underway.
"We've been on the ground talking to voters aggressively about the election since September of last year," said Adam Jones, the Nevada state director.
So far, there have been more than 100,000 conversations with voters in Nevada.
"Our goals are more aggressive than ever between now and the end of the election," he said in an interview. "I anticipate us speaking to close to 60,000 more voters. That's actual conversations."
Unlike some groups that will shutter after the election ends, Americans For Prosperity will stick around, switching its focus to state legislative issues.
"Candidates can let you down," Jones said. "Policies will always hold true."
Daniel Garza, executive director of the Libre Initiative, said the organization will be engaged in the Senate race and has more than 1,000 volunteers to do its work. The group started five years ago, first in Nevada and Florida, and now has a presence in 10 states.
"We are now five years into our effort, and we built the capability to the point where we now have significant muscle," he said.
Contact Ben Botkin at bbotkin@reviewjournal.com or 702-387-2904. Follow @BenBotkin1 on Twitter.