Lake Mead to get above-average flow of Colorado River water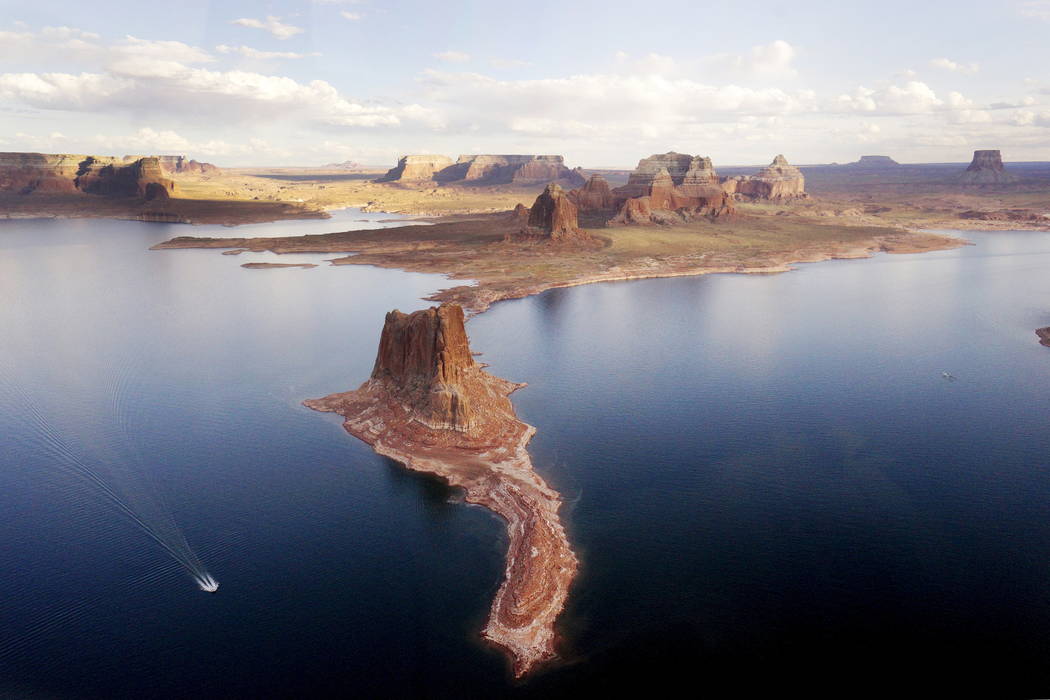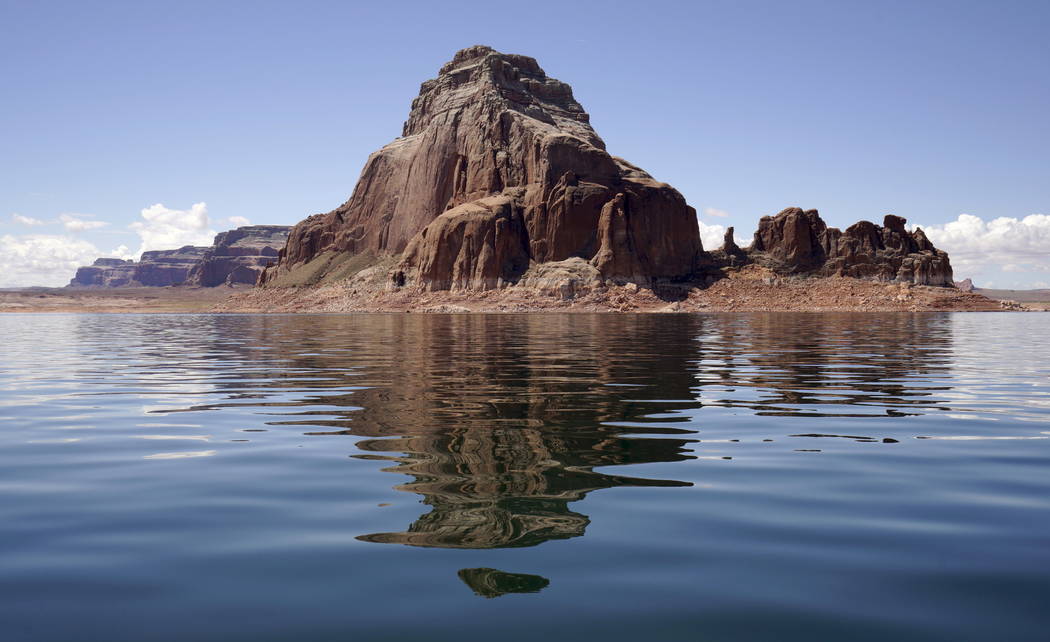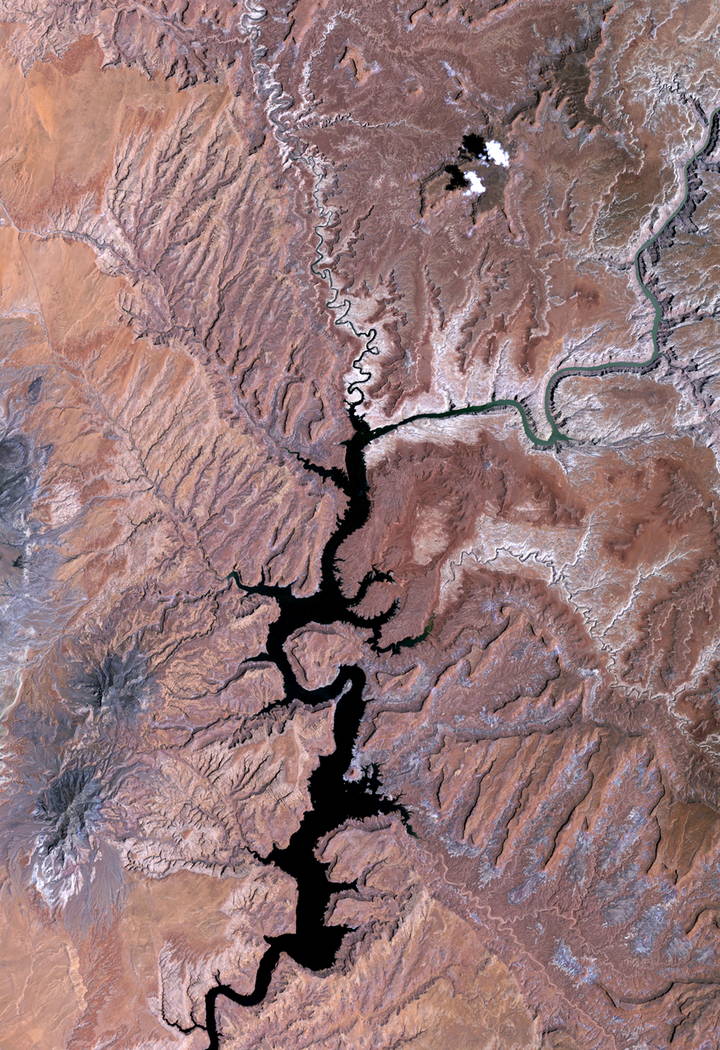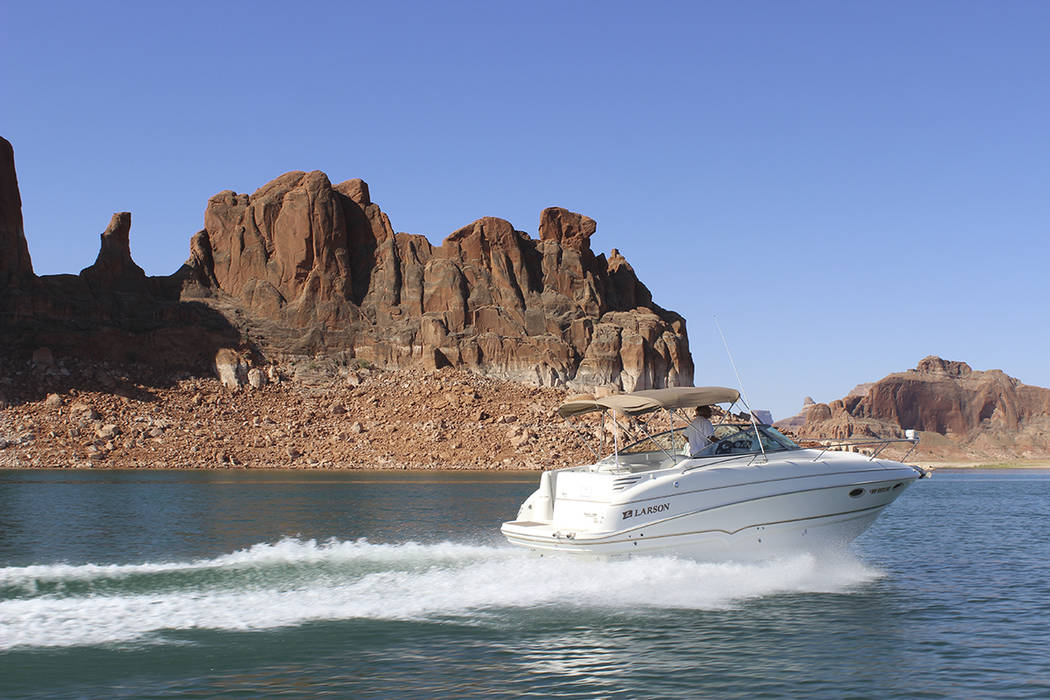 The federal government plans to release an above-average amount of Colorado River water into Lake Mead this year, but it's less than many hoped after a healthy snow season across much of the West.
The Bureau of Reclamation, which manages dams and reservoirs on the Colorado River, said Monday that it will release 9 million acre-feet (an acre-foot is enough water to cover 1 acre of land 1 foot deep) from Lake Powell, sending it down the Colorado to Lake Mead, where it will be tapped by Arizona, California and Nevada.
Last month, the agency projected it could release 11.1 million acre-feet from Lake Powell, but a dry early March reduced the amount of snow in the mountains that feed the river.
The planned release is above the annual average of 8.7 million acre-feet, and it should be enough to delay a widely expected shortage declaration in Lake Mead, said Marlon Duke, a spokesman for the Bureau of Reclamation. The lake supplies the Las Vegas Valley with 90 percent of its water.
A shortage would trigger cuts in water deliveries to Arizona and Nevada, the first states to be hit under the multistate agreements and rules governing the Colorado River. That had been expected as soon as next year.
"It's pushed that shortage likelihood out into the future," Duke said, but it's too early to say how far.
Melting snow is expected to raise the level of Lake Powell by about 50 feet by mid-July, but after the 9 million acre-feet is released, the reservoir will be about 35 feet higher on Oct. 1 than it is now, he said.
The two reservoirs are part of the Colorado River system, which supplies water to about 40 million people and 6,300 square miles of farmland in seven states and 20 Indian reservations. Mexico is also entitled to a share under a treaty.
A prolonged drought and rising demand for water have overtaxed the river. Some researchers say global warming is also affecting water flows.
A previous version of this article contained an incorrect definition of "acre-foot."