Laxalt says he was not asked to join lawsuit on net neutrality
January 17, 2018 - 5:40 pm
Updated January 17, 2018 - 9:53 pm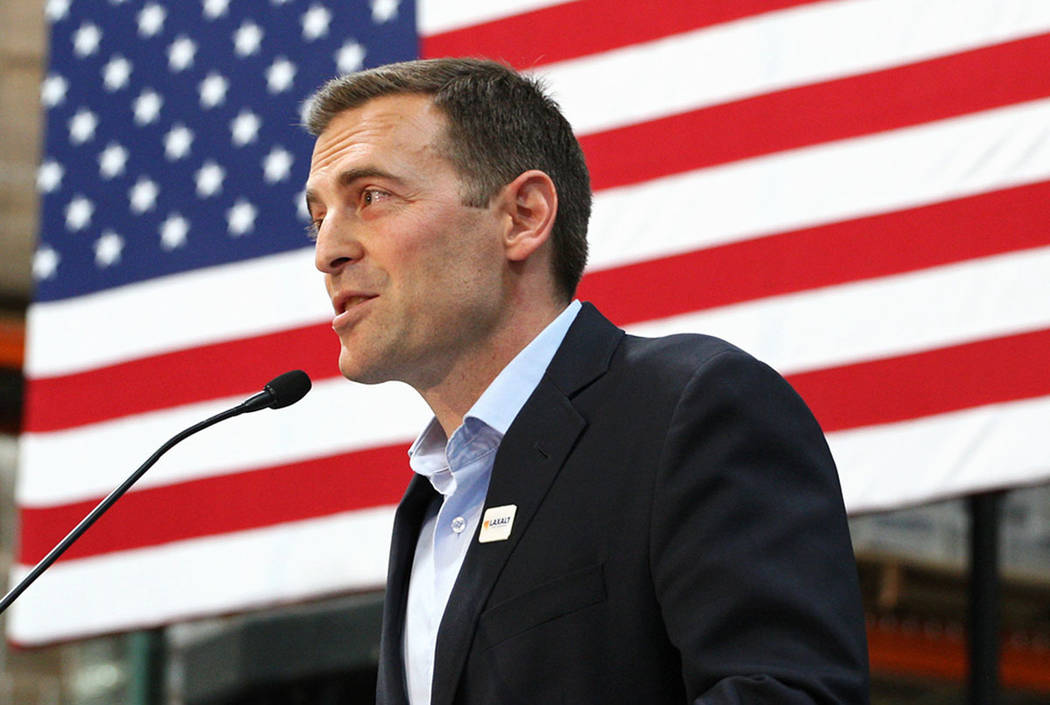 Nevada Attorney General Adam Laxalt, through a statement from his office, said on Wednesday he was not asked to join a lawsuit that criticized the federal government's December decision to give internet service providers control over the speed of online data transfers.
Attorneys general from 21 states and Washington, D.C., on Tuesday filed a lawsuit to keep net neutrality in place.
Before the December decision by the Federal Communications Commission, internet service providers had to treat all data streams the same.
Thus, a company like Cox or CenturyLink could not slow down any particular video streaming websites if they wanted to do so.
"This suit was initiated by 22 Democratic attorneys general," the statement from the office said. Laxalt is running to succeed fellow Republican Gov. Brian Sandoval.
"Our office was not asked to join this suit and was only made aware of it through media reports," the statement continued. "We continue to closely monitor this issue."
Laxalt has avoided any public statement about his stance on net neutrality. The Nevada State Democratic Party has criticized his silence.
A spokeswoman for the New York State Office of the Attorney General, one of the parties suing the FCC, said Laxalt can still join. New York Attorney General Eric Schneiderman announced he'd sue the federal government in December.
"We'd welcome all attorneys general to join our effort to protect consumers and businesses who rely on a free and open internet," Amy Spitalnick said.
The lawsuit, filed Tuesday, calls the elimination of net neutrality "arbitrary, capricious" and against federal law.
The states behind the lawsuit are New York, California, Connecticut, Delaware, Hawaii, Illinois, Iowa, Kentucky, Maine, Maryland, Massachusetts, Minnesota, Mississippi, New Mexico, North Carolina, Oregon, Pennsylvania, Rhode Island, Vermont, Virginia and Washington state.
New Jersey's Gurbir Grewal is the only Democratic attorney general not included in the lawsuit.
Contact Wade Tyler Millward at wmillward@reviewjournal.com or 702-383-4602. Follow @wademillward on Twitter.