Nevada's attorney general sues insurer for failing to defend state, pay settlement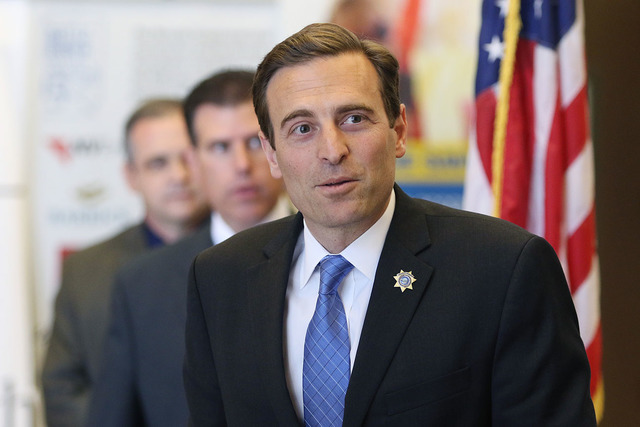 CARSON CITY — Attorney General Adam Laxalt is suing an insurance company, alleging breach of contract and bad faith for failing to defend Nevada and pay its $400,000 settlement with the city of San Francisco over allegations of patient dumping.
The lawsuit filed Wednesday in Clark County District Court against The Insurance Company of the State of Pennsylvania, an American International Group subsidiary, seeks unspecified compensatory and punitive damages, with costs and attorney's fees.
Nevada has paid the carrier more than $5.4 million in premiums over the past 13 years, but Laxalt asserts AIG has never paid a claim on the state's policy.
"People know that some insurance companies do everything they can to avoid paying valid claims," Laxalt said in a statement. "Even so, I find it incredible that a company owned by AIG — a recipient of billions of dollars in taxpayer bailout funds — would attempt to sidestep its obligations to the state.
"After years of receiving millions of dollars in policy premiums, AIG refuses to uphold its end of the bargain."
San Francisco sued Nevada in 2013 after an investigation by the Sacramento Bee into patients at Rawson-Neal Psychiatric Hospital in Las Vegas being provided bus tickets. The lawsuit alleged about 500 patients arrived in California and about two dozen were bused to San Francisco, many needing medical treatment and shelter. The city sought reimbursement for their care.
Nevada settled the lawsuit in 2015.
Laxalt, in the action against the insurance company, alleges the carrier failed to investigate San Francisco's claims against Nevada and invoked "inapplicable coverage exclusions" to escape its duty to defend and indemnify Nevada from San Francisco's lawsuit.